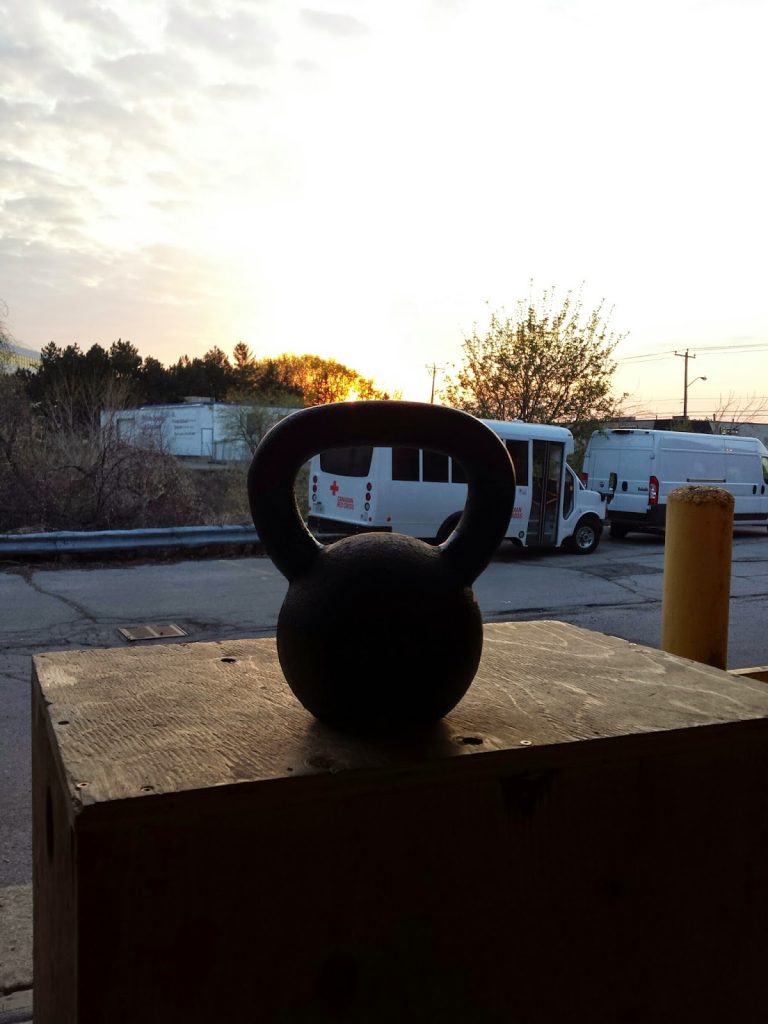 R2-Kettlebell
Monday (May 4) – WHAT A GREAT DAY FOR THE
GEEKS OF THE WORLD! For those that know it's Star Wars Day and another birthday
@CrossFitCanuck. Happy Birthday Suz! I wasn't sure what I was in store for
today after a weekend of eating out. @Savannahjessie and I were hosting and put
some serious miles on the Red Rocket along with a few meals while we were out
and about. I did make 1 major observation while we were out at the Premium
Outlets some stores have no idea what they are doing…
You can't put the word 'skinny' on size 40
jeans… Get your sh*t together…
Warm-up
400m Run
Then…
3 Rounds
5 Beat Swings
10 Close Grip Push-ups
15 Mountain Climbers
Boy oh boy did Coach Bas (@SarahBassels)
have us working this morning, even though there was some trepidation about
sending @claireybearzz out on the run around the building. There was no need for her to worry and
everyone made it safely back, she even had a new warm-up game (Plank Battle)
for us.
6min Alternating
4-6 Skin the Cat (inverted on the Rings)
"L" Sit Holds
Then…
Every 90s for 8min
Snatch
3@50%, 3@60%, 2@70% and 3×2@(100lbs)
'May 3rd 1973' (15min CAP)
42 calorie Row
Then…
3 Rounds
5 Deficit HSPU (Box + 2x 45lb Plates)
19 Burpees over Bar
7 Pull-ups
3 Clean & Jerk (@155lbs)
Then…
42 DUs
Holy moly Suz, that was a good one. The Row
was FANTASTIC and I managed to get off the Rower in 1m33s, but that was where
the easy part finished. The Burpees were B-R-U-T-A-L. Overall, this WOD was a
whole bunch of fun and I'm really glad I got in for 6am. The 'Skin the Cats'
are really interesting, but I'm not sure this booty is ready to be that high in
the air.
So I have a question. What time do you work
out? What's your favorite? For me, it used to be the time I spent with my
#530Crew, but I find myself really enjoying the Crack of Early Classes. I mean,
how can you not appreciate the beautiful sunrise as you are throwing down about
a million Burpees. All you have to do is look at the picture… A Thousand Words…
Beez