I've been in love with CrossFit since the moment that @CanuckCoach rained pain and destruction down upon me with 'Great Balls of Fire Gone Bad'. Trying out this hitherto (triple word score) unknown CrossFit thing, I soon found a sport that was both ever changing, challenging and some days, just plain crazy. I became part of a community that has factored into just about every life decision since then. A community filled with people from different walks of life who come together for a common goal, being a little better today than they were yesterday. Cheering each other on during the successes and providing encouragement (and hugs) when it's just not your day.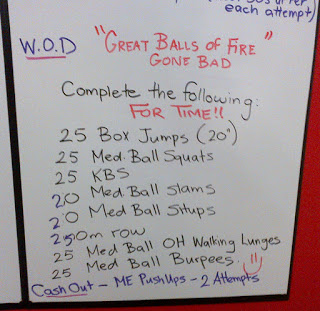 From losing weight and bodyfat, to getting stronger and faster, I've realized some of my proudest moments were with these people. This community has been with me from my first Half Marathon, to my first Open, my first competition, cycling in France and running my first (and only) Marathon in Chicago. This lifestyle has had such an impression on me, I studied for and earned my CrossFit L-1 and became a Coach at @CrossFitCanuck. I can't even believe it's been 5 years since I got it and almost that long since I've been screaming for one more rep (and getting paid for it).
Sadly, especially for my Wednesday morning troopers, that will be coming to an end. I won't bore you with the details, but I will be coaching my last classes on October 30th. Trust me when I tell you that I didn't come to this decision lightly and I already miss you crazy maniacs already. If you really feel like bonding before I go, then please join me on the 19th of October for a combined 'I Didn't Do a Birthday WOD Because It's the Middle of the OPEN' and 'Goodbye WOD' all rolled into one. Hopefully I will get to see most of you before I leave for the last time.
Until Next Time,
Coach B