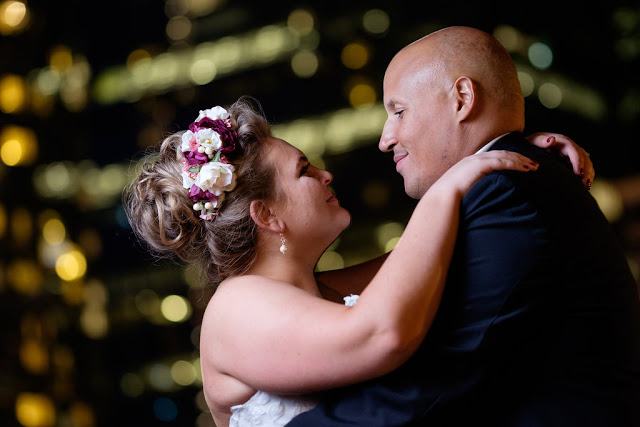 Mr and Mrs
What's this? Action on
www.bigbrnz.com
?
He's alive? Where's he been? What happened? Why hasn't he been posting? When
will he stop asking questions in the 3rd person?
It's tough to imagine how much has happened since the post
about my Bachelor Party on October 1st, mainly, @SavannahJessie and
I got MARRIED! That's right boys and girls, BigBrnz is off the market (let's be
honest I've been off the market for a long time) and he has made the transition
to a new role… Husband (small cartwheel… loads of fist pumping and hollering). 18
months of planning and hard work came to a to an end at Steam Whistle Brewery
on October the 8th when we finally tied the knot surrounded by our
family and friends.
What a surreal experience…
From breakfast with the boys on the morning of, to the load
in of the décor and booze, the day seemed to fly by incredibly quickly. Now I
had a schedule in my head and I knew what needed to happen, but when folks tell
you to take a minute, breathe deeply and enjoy what's going on around you, they
are giving you great advice. It seems that in the blink of an eye it went from
a rainy morning eating bacon to eating pizza in the Groomsmen's suite getting
dressed. Ten seconds later, my photographer (Steve, but not to be confused with
@keilshammer) and I were headed to the water to await my Bride for our first
look. No nerves here, just a sense of calm and desire to see my future wife.
A cat call of congratulations from the patio of the
Amsterdam Brewhouse…
Queue the nerves… no, not nerves. Excitement.
A warning to not turn around from Steve. Your Bride is
coming.
Breathe…
OK, turn around I'm instructed.
OH. MY. GOD.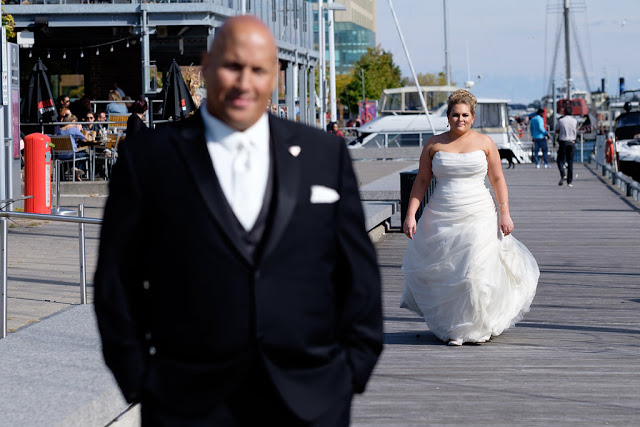 You want to turn around… But have to be patient
Look at this beautiful vision in white standing in front of
me.  The wind off the lake gently blowing
as the sun shines down on us. Nobody else is here. Just the two of us. She's
beautiful. I work to try and keep it together and just soak in the moment.  I want to fix this in my mind. Sure there will
be pictures, but I want to remember every detail I can.
Lots of photos follow. Scott (our Photographer
www.scottwilliamsphotographer.com
) and Steve
start clicking away and after a short walk back to the hotel for a roof top
photoshoot, we finally take the Fire Engine Limo to Steam Whistle. I think I've
been grinning for about 2 hours straight now. Our wedding party are already
here and so are the Food Dudes (
www.thefooddudes.com
) and our Wedding Coordinators (do yourself a
favour and get a day of coordinator like Stella and Madel at
www.delicately.ca
). More pictures. A run through of the day.
Organizing the final details before the ceremony.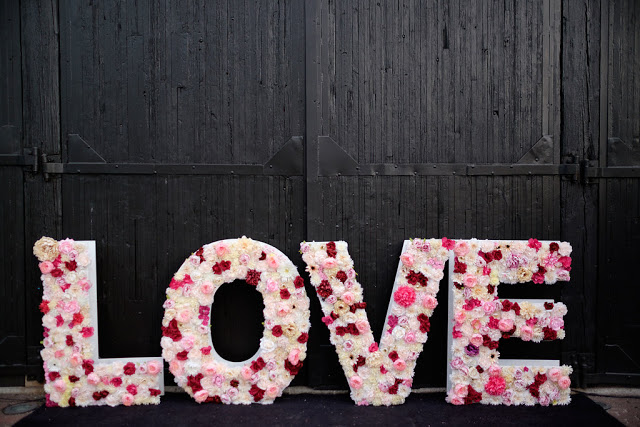 Oh riiiggghhhttt… We haven't actually gotten married yet…
It's weird. We wait for our queue to enter the patio. As we
stand outside Steam Whistle, random people start taking our picture. Why? I may
never know. I can understand though. You see this good looking wedding party
and you think, hmm that's nice. Then you see the Bride and you have to
immediately pull out a recording device because she is that beautiful. I get
it. Honestly, I do.
The Boys take their places. I walk Momma C and Oma in. Now I
wait. The Ladies come in and are followed by the Bride. I'm so excited! We hold
hands. She's my strength here and I'm Hers. The world  narrows and all that's left is the two of us
and her Grandma, reading, asking us questions. My Sister comes up to do a reading.
That's the last break. It's just the two of us. I do.
Kiss Your Bride!!!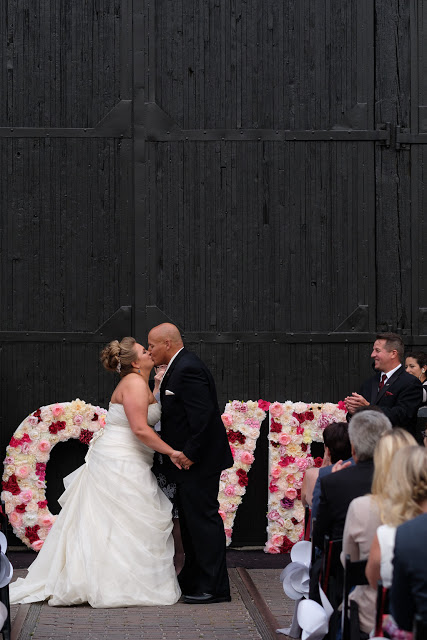 More pictures. Family. Friends. Craziness. We slip away for
a few minutes just to collect ourselves and regroup. A lot has happened. We're
husband and Wife. A small taste of the food that's started downstairs. We make
our way back to the party. Dinner. Dancing. Food. Drink. A homemade wine made
for me by my Opa on the day of my birth, just for today. There is so much
going. So many people. I feel like I don't get a chance to see or talk to
anyone. Everyone is having fun. Sharing this moment with us.
I have her hand in mine. That's all I need…
Beez