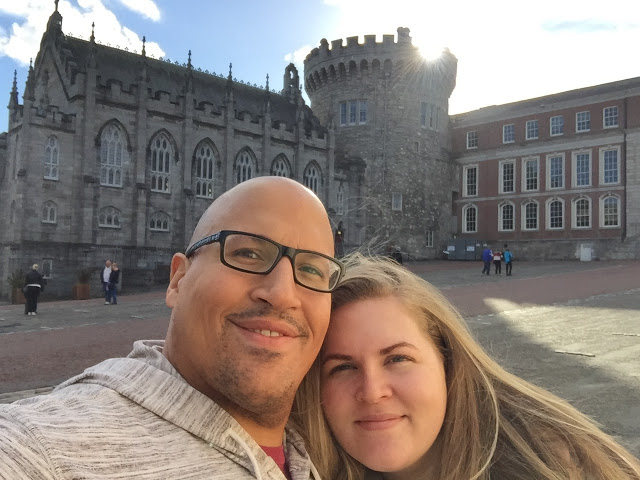 Castles Everywhere
SO when Johnny Cash wrote and performed '40
Shades of Green' after visiting Ireland, I think he missed about another 100. I
can't recall ever having seen such a variety of green anywhere and all of it
was stunning. @savannahjessie and I jetted away the week after our wedding to
visit the Emerald Isle for our Honeymoon and like Mr. Cash we covered a good
portion of the country. From Dublin to Belfast, from the Giants Causeway and
the Carrick-a-Rede rope bridge to Wicklow and the 'PS I Love You' bridge, we found
lots of green, lots of sunshine and an unbelievable country.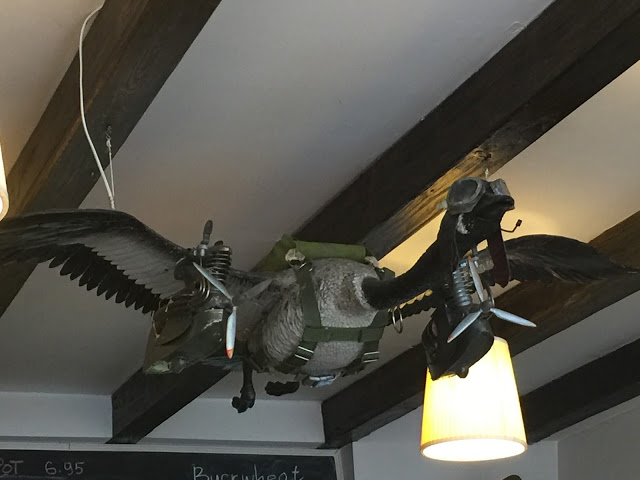 This Canada Goose needed engines to get here…
Now it was an auspicious start for us. A
long overnight flight on Air Transat and the hope that no one is sitting
between us (3 seats) when the last couple to board headed our way, quite plainly
smashed. I was sure they would be calling the Air Marshalls because there was a
whole lot of F-You and B*tch going back and forth between them… Ugh. Happily
the Flight Attendants managed to find them seats somewhere else. We were
staying in the heart of Dublin (at the Westin) across the street from Trinity
College, home of the Book of Kells to start our Irish adventures.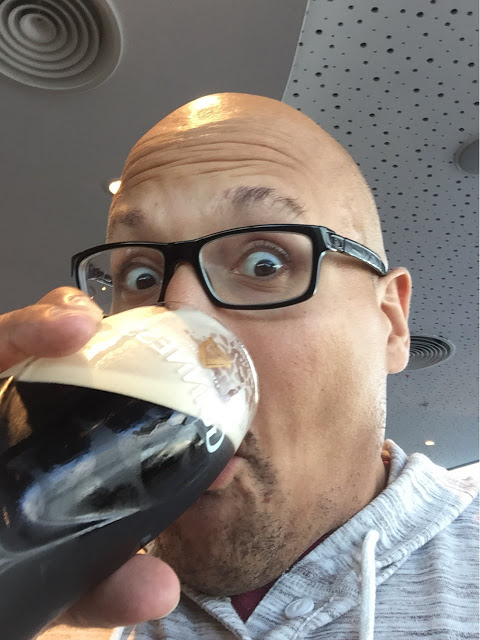 In the house of Guinness…
Dublin was a fantastic city where you can
walk to just about everything. Lots of history and a vibrant food scene, but
lots of construction (light rail)… Thank goodness we skipped renting a car.
Still @savnnahjesie and I managed to cover quite a few miles between bus, train
and our own two feet. Still you can never see everything, but we did our best
to see lots and to enjoy the hospitality of the Irish.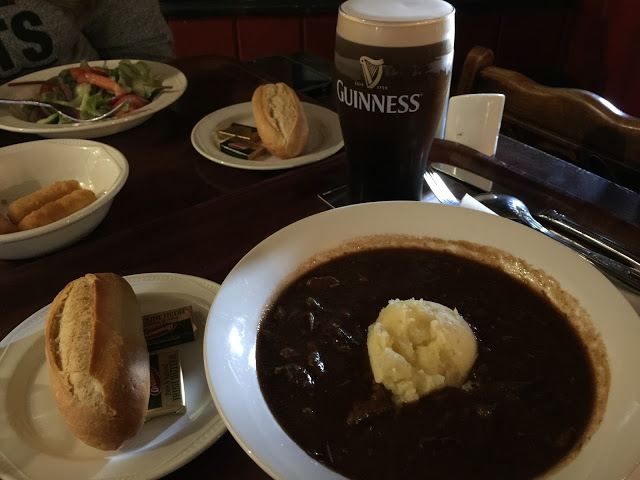 Yum…
Belfast and the Giants Causeway
We took a train to Belfast (where we got to
see Samson and Goliath, the two cranes that built the Titanic) and from there,
a sightseeing bus trip to the northern parts of Ireland. It was gorgeous! Right
on the edge of the island, staring at the cliffs with the barest visions of
Scotland off in the distance. We visited the Carrick-a-Rede rope bridge and
that walk alone gave us some spectacular views of the coast.  By the time we got to the Giants Causeway,
surely it couldn't get any better. It did. The cool rock formations.  The picturesque walk down to the water and
the pints in the pub after… awesome!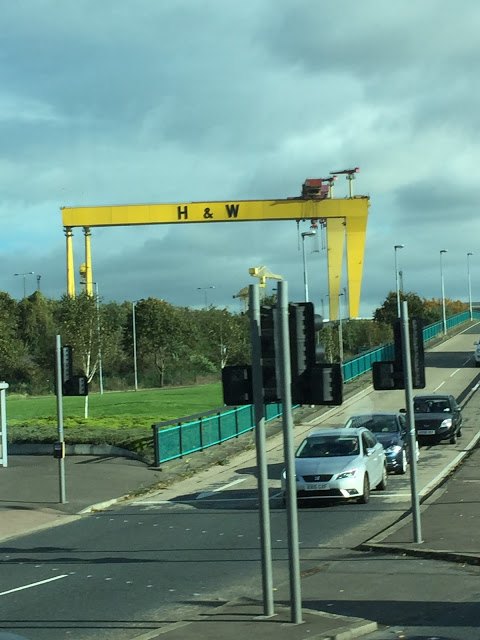 Samson and Goliath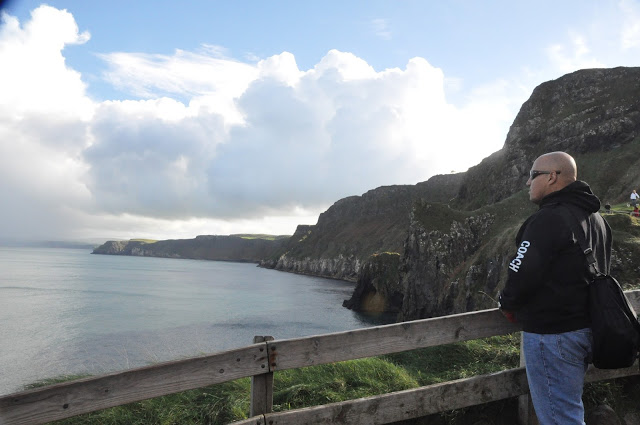 County Wicklow
Called the Garden of Ireland,
@savannahjessie planned a trip for us into the mountains of County
Wicklow.  What they should have called it
was Ireland's movie studio because Braveheart, Excalibur, P.S. I Love You and
The Count of Monte Cristo (among many others) were filmed here. It's also the
home of the Bushmills Distillery, which is where we stopped for lunch… and
whisky. Everything just reeks of history, stone bridges, the narrow roads and
lots of old stone homes.  We even got to
catch a glimpse of the Guinness Estate (Luggala), complete with it's own lake. Finally
we even managed to find a little piece of home here with hike to 'Little Lake
Louise' (named for it's resemblance to Lake Louise) in Glendalough.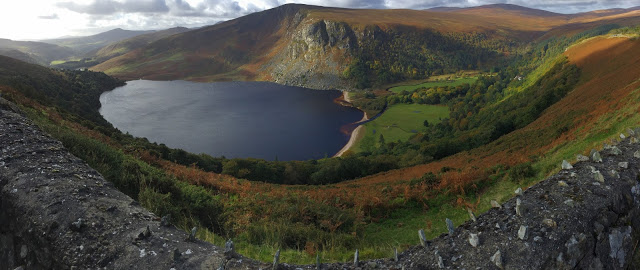 Luggala Estate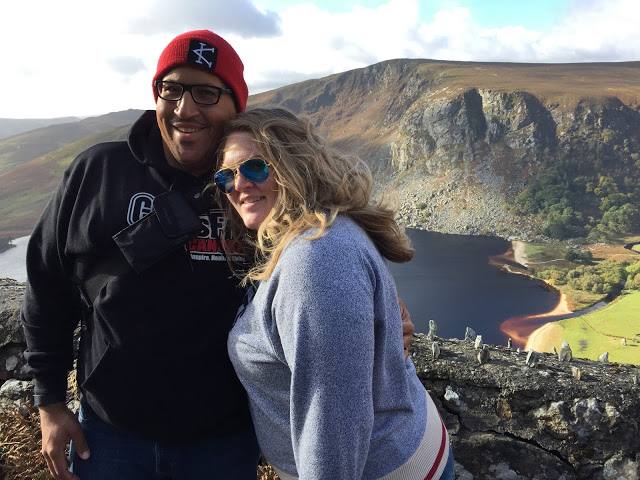 Game of Thrones (Northern Ireland)
Brace yourself. A full on geek fest is
about to occur. We are big fans of Game of Thrones. She's watched every season
and I started watching when we started dating (but I had read the books). It
was awesome. Our guide was an actual extra (wildling) on the show and we got to
visit Tolleymore, Old Castle Ward (Strangford) and Inch Abbey (among other
places) and they even game us cloaks and weapons! It was so cool! Oh… and… we
got to meet TWO of the ACTUAL Dire Wolves from season 1! Such a cool experience
and the places we were taken were off the normal beat and track. It was very
interesting to see how HBO and GoT have changed the entire economy of Northern
Ireland.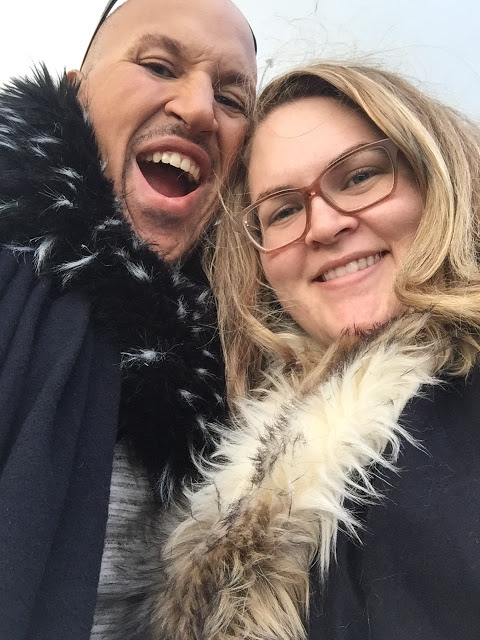 All Decked Out (Inch Abbey)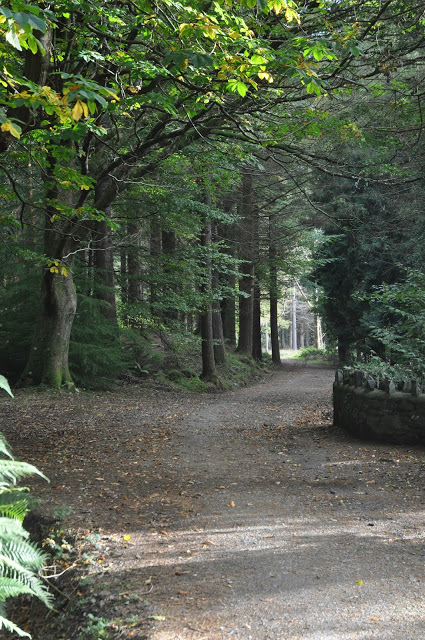 Tullymore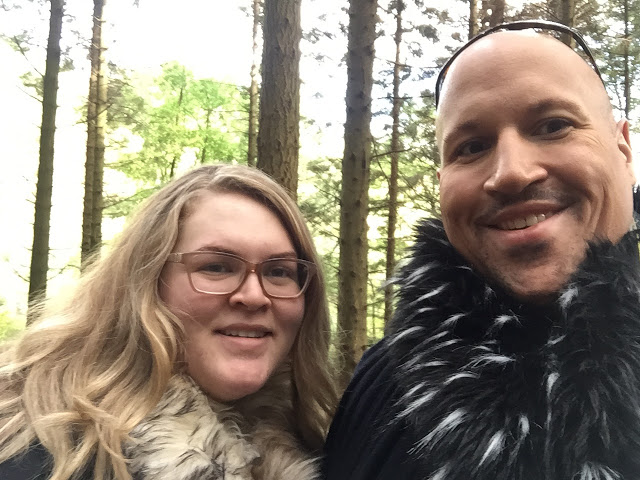 Deep in the haunted forest…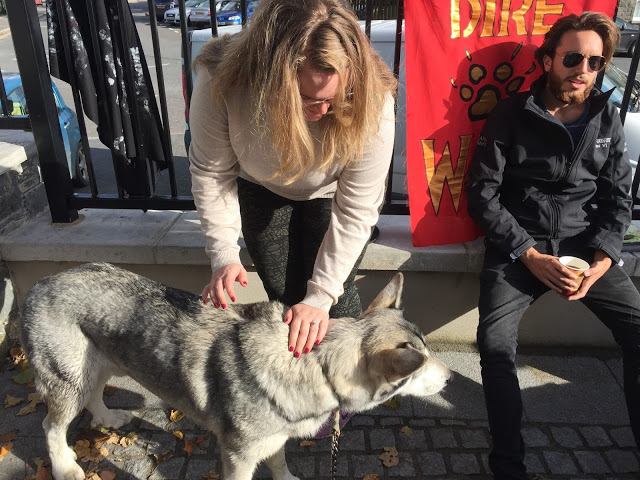 1 Dire Wolf, 1 @savannahjessie and 1 actor from GoT…
Clontarf Castle
To this point there had been lots of moving
around. Two different hotels, buses, a train and some wolves (that were
actually dogs). For the last stretch of our trip we decided to live it up and
stay in a castle and take it easy. We had booked a fairly normal room at
Clontarf, but there was some confusion with our reservation and the lovely lady
working the front desk decided to upgrade us to the ROYAL SUITE for the hassle.
WOW. When the Queen travels, it has to
be like this, minus the chocolates and rose petals on the bed (which we got).  3 rooms, four-poster bed with drapes, sitting
area, dining area and observatory complete with brass telescope and views of
Dublin. OUT-freaking-STANDING. Add to that a very highly regarded restaurant
and impeccable service and we were two very happy campers.
Sadly, like all good things, this too had
to come to an end. There was still so much to see, but not enough time. We
agreed though, that Ireland was a great place to visit. Laid back, great food
scene, amazing history and very friendly people. We may not be back again soon,
but we will be back.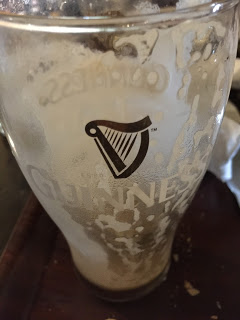 Beez