We are all busy. I get it. It's tough to find time to batch cook healthy food on weekends, especially if you spend the week running around. Tough decision, get some rest and relaxation or prep and slave over a stove. There are lots of easy options out there, but non of them are particularly healthy… What do you do? Well you do what any ex-computer geek would do, you hack your dinner.
The Only Tip You Need
Vegetables. Lot and lots of vegetables. You can take a regular jarred pasta sauce, some fresh noodles, Meatballs and make a 'relatively' healthy meal. As long as you are smart with your ingredients and add a boatload of veggies, you can turn the ordinary to extraordinary.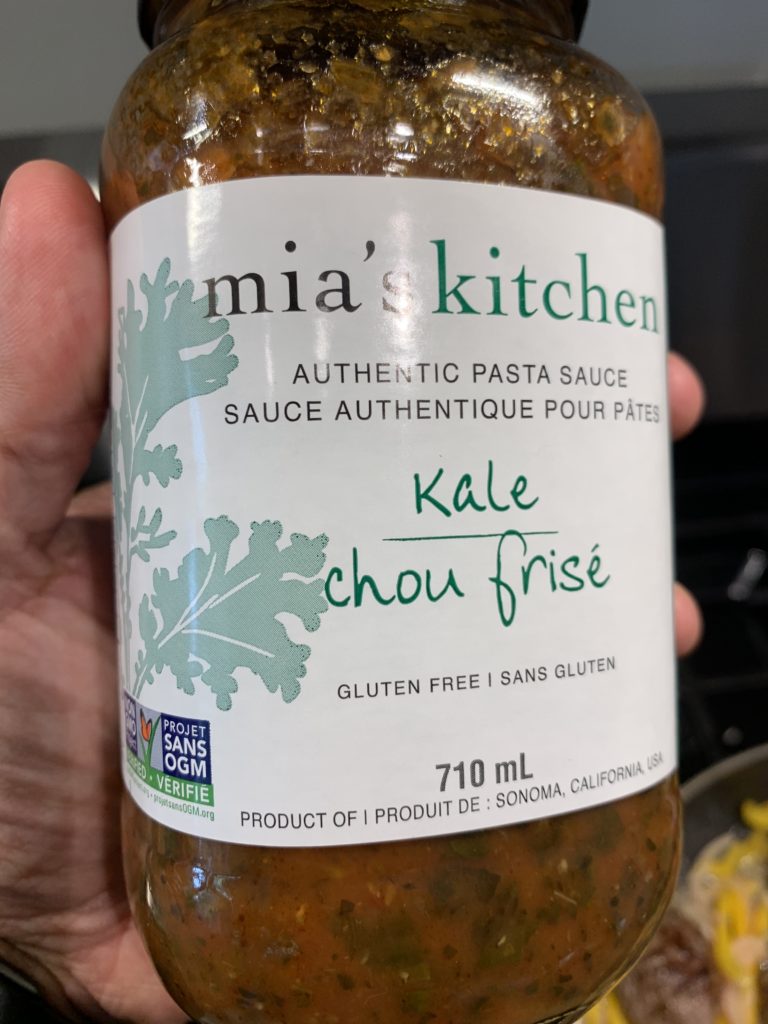 The Ingredients
TruLocal Meatballs (https://trulocal.ca/)
Mia's Kitchen Kale Pasta Sauce (http://miaskitchen.com/kale-sauce.html)
Pappardelle Pasta (http://multipasta.com/)
1 Red Onion
1 Yellow Pepper
2 Cloves of Garlic
1 Pat of Butter (Optional)
Directions
Heat a skillet on medium high
Bring 5L of water to a boil
Brown the Meatballs
While the Meatballs cooking are chop the Onion and Pepper
Once the Meatballs are browned on all sides add the onions, garlic and peppers to the skillet
Place pat of Butter on top
Cook until the Onions are translucent
Add pasta sauce and reduce heat to medium and cover
When sauce comes to a boil, turn heat to low
Add Pappardelle to boiling water and cook as per directions
Remove sauce from heat
Drain Pappardelle and add to the sauce and mix well
Enjoy
Even when we are pressed and don't have time for a full roasted dinner with salad and starter, there are options. You can always add a little more to your run of the mill dinner to boost its profile. Make sure to start with quality ingredients, because at least that way you know where you stand. Add lots of vegetables, because more is always better. Be careful with cooking sprays and oils, use them if you have to, but let's make sure things aren't floating. Hacking isn't hard and it can help to offset the choices we are sometimes forced to make due to time constraints. The best part is you can use it while you are dining out too (more on that in a future post). Make the best decisions you can with what you have available and if a few extra minutes of chopping saves ordering in, then you have a win.
Happy Hacking!
Beez