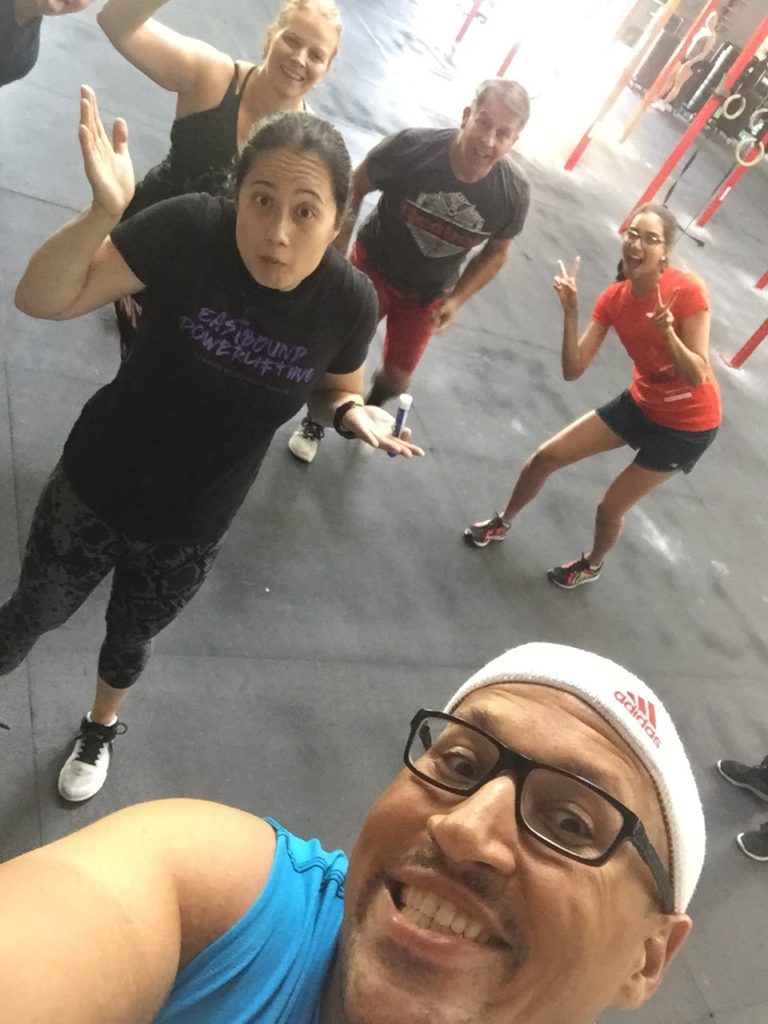 hmm… missing @CadPro00
That sometimes my plans do work out… but mostly not.
Last weekend's plan was WOD, Run and Reps for the July KB Challenge. All told, only 1 of those thing happened and probably not the one you were expecting. I missed the early morning classes, but still managed to make it to the 530 (#530Crew!!!!). For the first time in eons, I got to take part in a structured class WOD with some characters from way back. It was awesome and tons of fun and with a couple of tweaks I managed to do it as written! Pause Deadlifts (from blocks at 105lbs) and then a WOD consisting of a Mile Run, Grace (30 Clean and Jerks, 125lbs from the Hang) and a 1000m Row. Spicy!! I wasn't fast on the run, mostly because it was smoking hot out, but I made up time on the C&J and then had a pretty solid row, making sure to take it easy at the bottom. Finished in 18m34s.
Tuesday I got out in the morning to complete my running homework from @ajhughes77. We are getting into the meat of training season and after getting some baseline times, I start the real work next week. I had to take a nice easy run to the track and then it was a 400m Run at 85% and then a 400m Run all out. It was gross, but one minor phone drop aside, 1m57s for 400m. Now with the rest required in between, it skewed the times for the run of the day, but I still managed to clock 7KM.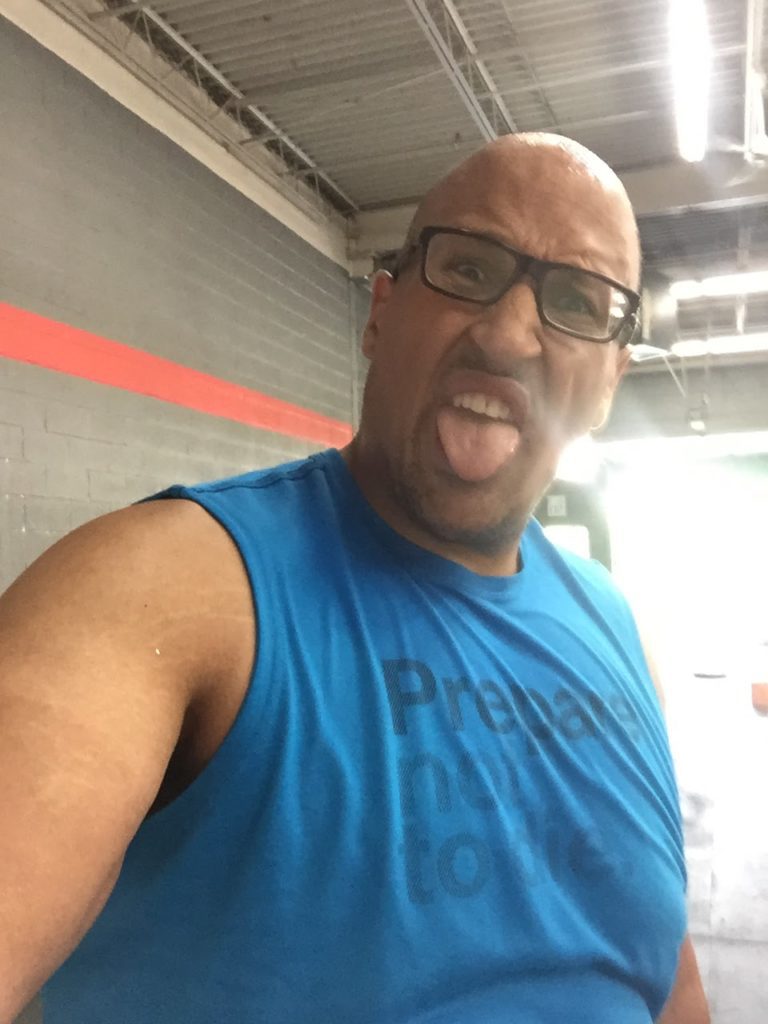 Since I'm on deload week with @Eastbound_Power I decided to participate in another WOD. Don't fall over in shock. There was a time (way back when I had decent knees) when 3-4 WODs a week was normal. Now, getting the chance to get 2 in is a very rare thing, but with a couple of tweaks (again) I got to play in a little 3 Round burner. 21 Hang Power Cleans, 15 Pull-ups and 9 Box Front Squats. I was working at 125lbs which was tough. It's been a long time since I did Pull-ups and 3 rounds was a lot. Still I got finished in 12m41s and I was cooked. Holy. Lots of fun though.
Wow, that's a lot for a week right? Well there's more…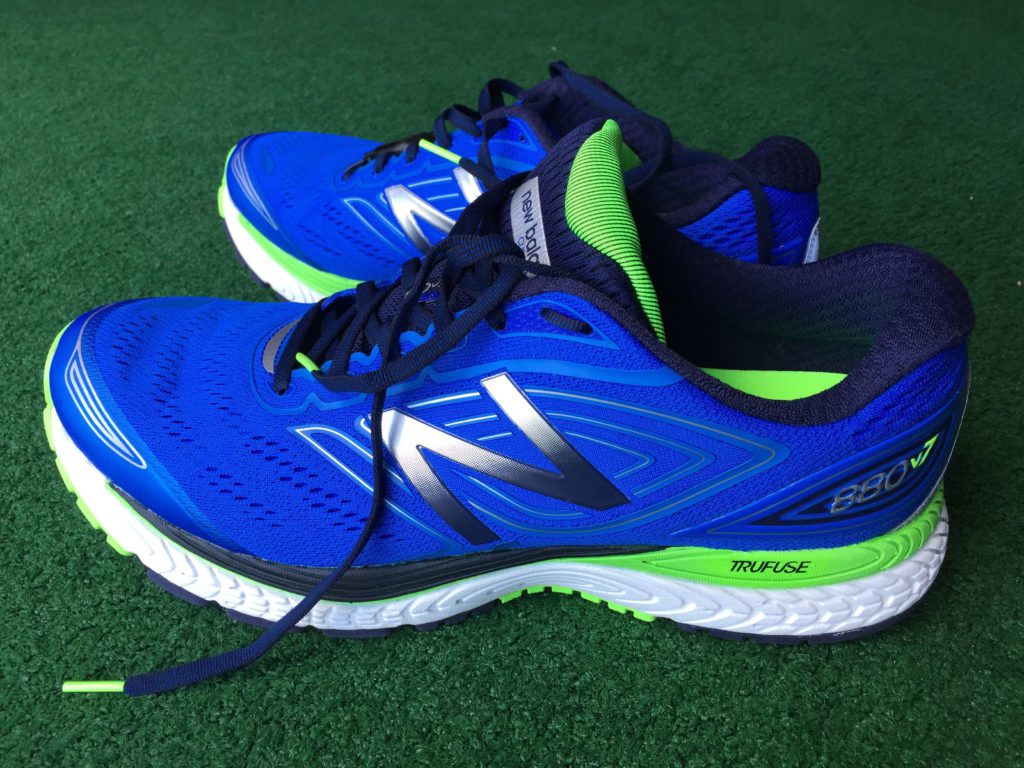 Now I've been holding off buying new shoes, but I can't wait any longer. My Asics have been around since my last half marathon and are coming to the end of their useful life. Now when buying new running shoes, you have to make sure that you have enough time to break them in. With the clock ticking I finally made the purchase. New Balance 880v7's are now residing in my house and I've started the process of getting them ready. I have to be careful because on their inaugural run I set new PR's for the ½ Mile, 1KM, 1 Mile and 2 Mile. Not bad for 21m22s of work…
So have I mentioned that these shoes are fast?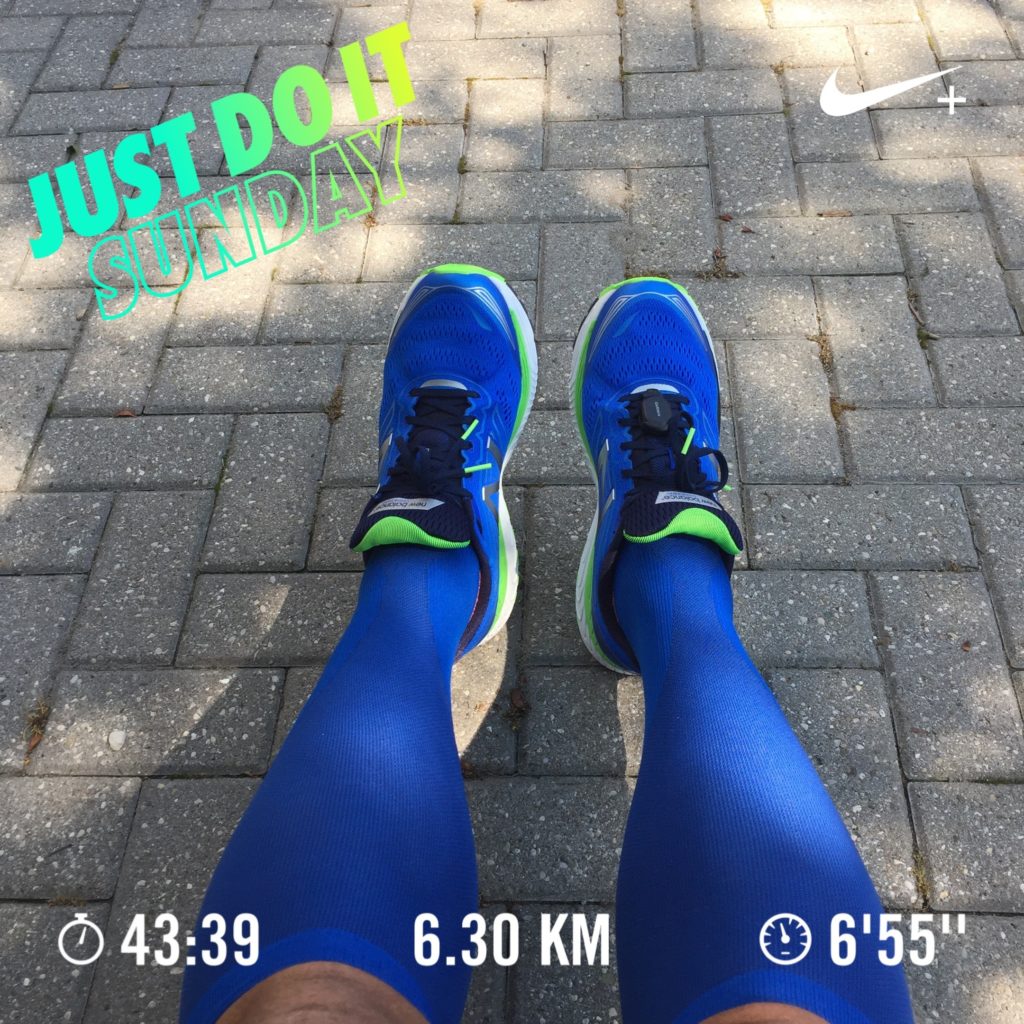 Nike's time is always off…
I headed out today (with lots of help from @SavannahJessie) and decided to get a quick run in to push my total for the month to over 80KMs. Man, I will have to be careful. I set out and had my 3rd fastest 5KM time and probably could have pushed that. For right now though, it's going to be a matter of getting these kicks ready for the grueling party that Chicago is hosting in October. If you were wondering, it was 6.43KM in 43m22s at an average pace of 6m45s/KM which is well above my race day pace. Time to reel it in and make sure I can hit my targets every time.
Hope you had a great weekend; stay tuned for this week's shenanigans…
Beez