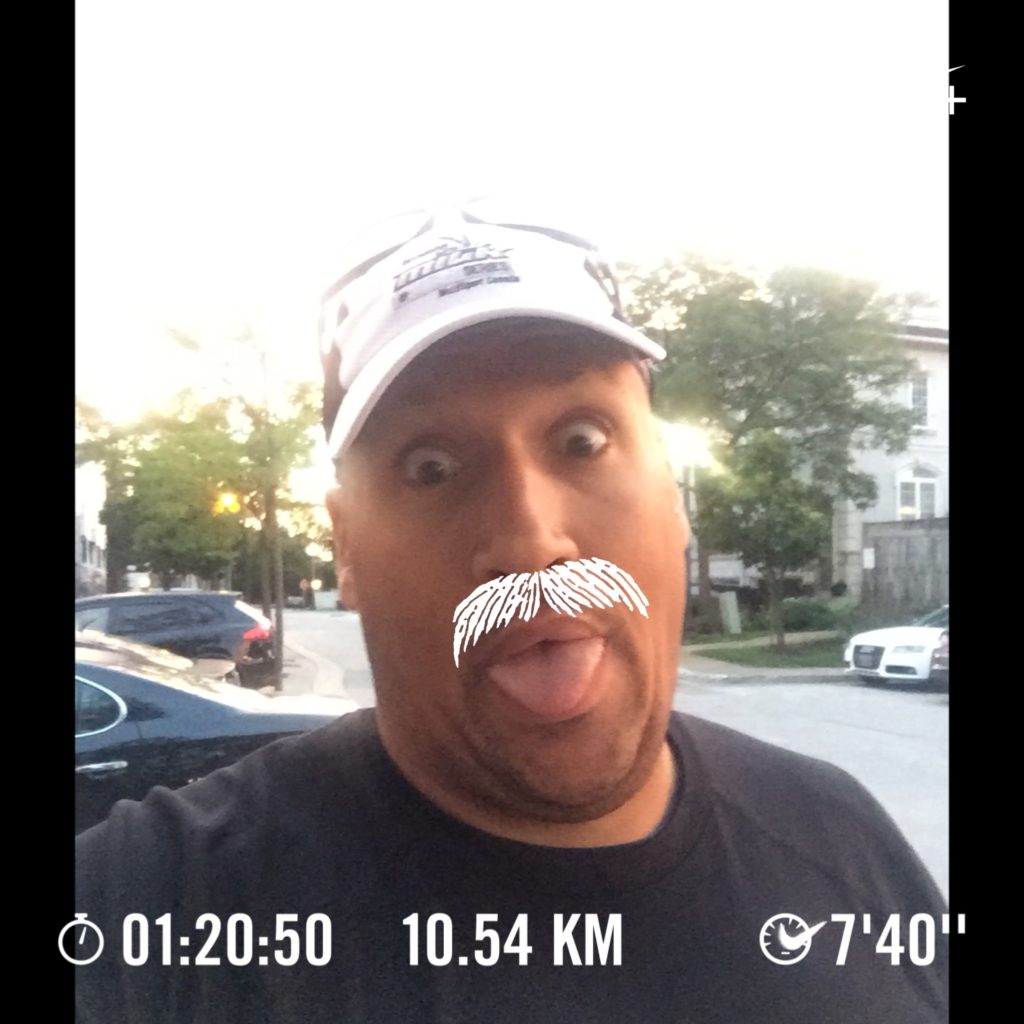 Nutrition, nutrition and nutrition.  Such as having some before you head out on a run. Geez. Clearly I didn't learn anything (as I headed out this morning sans food… that means without for you non Francophones)… or maybe I did. I had a chat with @CanuckCoach and explained my situation from Saturday's meltdown and she decided I needed to fuel more the night before and then keep the same fueling (Gel) strategy during the run. She's also going to modify my numbers to see if she can get my body to drop a few more pounds before Chicago. So with that in mind (and after a poor day of food choices) I inhaled a portion of homemade Pineapple Fried Rice as my carb before I headed off to bed. When I got out on my normal 10K route I realized I had forgotten to pack Chomps (like gummies) or Gels with me at all. I'm now accepting applications for someone to pack for me before I train…
Still with pacing in mind I had a really good run (once I got out there). @SavannahJessie had to literally nudge me out of bed to get me to do anything (team position of Master Motivational Force has now been filled), but once I got going I felt REALLY GOOD! That's a far cry from last week and basically the last two (since I ran out of Recovery). Speaking of Recovery on a side note, I got a bag yesterday and had some after training. I feel WAAAAAAYYYY better. I don't want to sound like a Progenix Fanboy, but that stuff is magical. Sorry, I meandered away from the run. It was 10.91KM in 1h20m03s with an average pace of 7m20s/KM. It was a solid effort and I'm wondering now if the heat last Saturday and the hill profile may have also contributed to my short-circuit. My cadence is just below the magical 180SPM mark (currently at 174SPM), but since changing to a soft heart-rate monitor, my BPM in the second half of my runs has been tracking 60BPM higher. It looks like my body shape and the material of my current monitor might be skewing results which is affecting how much rest I program. I will have to look at that a little more closely.  As for my mile splits, they were all below 12 minutes except for the 2 with the major hill climbs (and they were 12m03s and 12m41s respectively).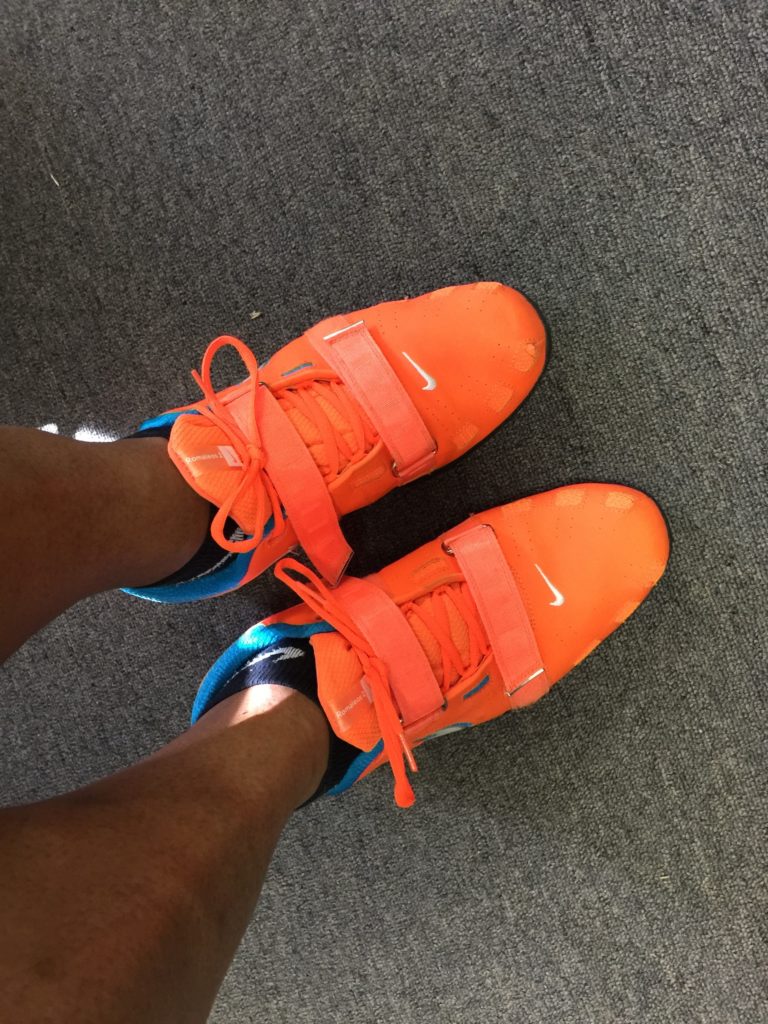 Hello old Friends!
So that's an improvement. Something had to go the other way and it was my @Eastbound_Power work on Monday night.  As I entered week 4 (the heavy week), I struggled with the weight of 240lbs for 5 reps.  Thanks to a myriad of help spotting Coach Rob changed my rep scheme to 5×3 and it was a lot more manageable. Aside from a minor weight error on my close grip on Wednesday after the changes things were smoother, but certainly not easier. Part of that may also be because of the recovery issue noted above and the very sluggish arms as a result.
As for the rest of the week and weekend, there are hopes of a WOD on Friday morning (so get ready 6 or 7am, BigBrnz is coming to play) and then a long run (22KM+) sometime on either Saturday or Sunday. If things go really well and I can tack on 200+ Reps for the July Challenge (I'm at 250 of 1,500 BTW), then there may even be a ride in store. I'm going to have to play it by ear, because the weather looks like it could play a factor. Anybody up for a run? Maybe a ride (@keilshammer I'm looking in your direction)? I will leave you tonight with some musings that occur when you are out on a run… Enjoy!
Nipple Chafing is a real thing for runners! WTF? I decided to forego an Under Armor undershirt before setting out in the hopes of being a little cooler and my nips felt like they were going to be rubbed off…
Fueling is a BIG DEAL. Carb loading the night before any big distance and a smart strategy within a run. Don't let the body run out of fuel.
Lots of Snails. Like lots and lots. And all of them seem to try and cross the sidewalk at the same time, it's like an obstacle course out there.
The Hill smells nice. There are these flowering trees that smell great on a morning jaunt.
Have a great weekend if we don't chat.
Beez