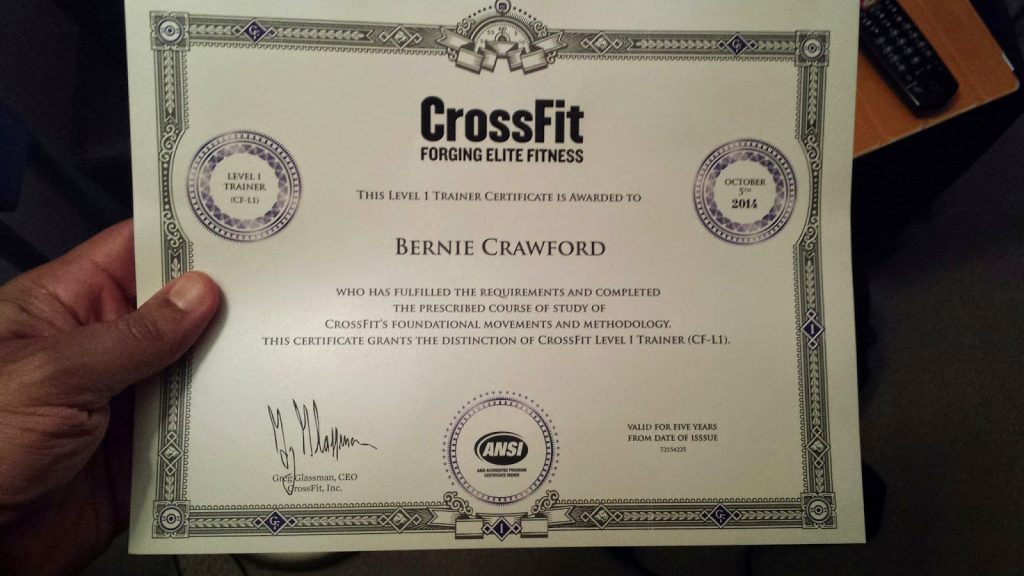 Look what came in the mail!!!!
Tuesday (Nov 25) – I am SO EXCITED! So as
this week kicked off, I got a challenge from Tavia to create my own Warm-up for
Monday's WOD. Shiver of Joy! I put together something to prepare the #530Crew
for Wendler and the WOD, but I got a curveball. I needed to go back to the
drawing board and incorporate Hurdles and Upper/Lower Body Mobility. OK, no
pressure. The result was 50 Jacks and 50 Mountain Climbers. 3 rounds of
Hurdles, 10 Squats, 10 Burpees and 10 Close Grip Push-ups. 10 Shoulder Punch
Outs and 1 minute of Squat Therapy. I got some good takeaways including more
demonstrations and to above all relax. I can't wait to be better.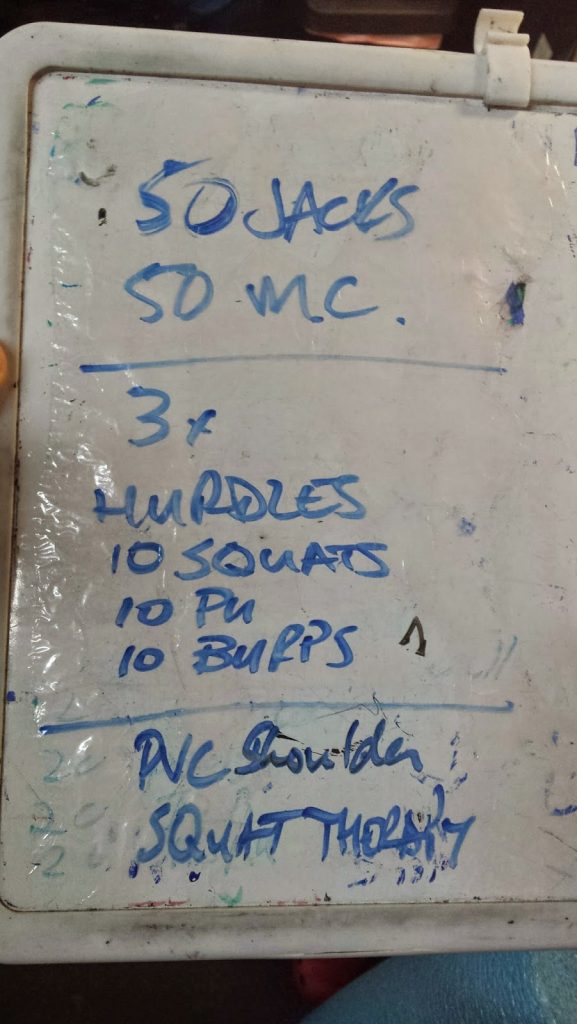 My first designed Warm-up
BROW (Week 5, Day 1)
505m Row
10/10/10/10/10
5x100m Row
10x(40s ME:20s Rest)
It's interesting the difference a week can
make. Instead of hitting 9/10 rounds over 200m, I managed to hit 10/10 today.
6m40s work covering 2,085m in 1m35.9s/500m. That's an increase of 35m and a
lowering of my 500m split by 1.6s. While those aren't huge numbers, they are a
positive increase. Now I was planning to be @CrossFitCanuck for a while
tonight, when I got off the Rower, I wasn't really motivated to WOD with the
630Class. That was until @SavannahJessie, @gfenton_25 and @CADPRO00 piped up
and talked me into joining Coach G's (@girmantitov) Class. I did skip Warm-up A
though (already warm from the Row).
OH baby, here we go. Tonight we hit up the
Shankle Complex. We had a 10 minute EMOM of 1 Clean Deadlift, 3 Hang Clean Pulls,
1 Hang Clean and 2 Split Jerks. We increased the weight after every round. Now
I haven't been really regular in my WODs so I was working a bit lighter and
going up by 5lb increments. I completed the 10 minute EMOM @130lbs. We followed
Shankle with 2 minutes of ME Hang Cleans @115lbs. I managed to hit 15. Yay!
WOD (15 minute running clock)
10 minute EMOM
5 Power Snatch (@75lbs)
10 Wallballs (@20lbs)
Then…
5 minute EMOM
7 Power Snatch
12 Wallballs
Only full rounds count in this one and it
was a tough one. I realized that (for me) I wouldn't be able to hit 15/15 so I
decided to try and pace myself to get as many full rounds in (and no wasted
movements). My quads were on fire (still) from Saturday and I was hesitant to
hit the Wallballs, but I hit 6 full rounds in the first 10 minutes and then
another 2 rounds in the last 5. I was on fire. No, really. My legs (and lungs)
were on fire. I had visions of being back in Wednesday morning to Row, but that
will now be an evening one.
BWOD
Glute Stretch
6 Pull-ups
Hip Stretches
G kept pushing me because I wasn't moving
quickly (thanks!) and I managed to get in a respectable 8 rounds. I was good
and cooked when we were finished this one and homework wasn't on the menu. Oh
well, you can't win them all. It has been
a very solid 2 days and it's exciting to get back on track. I am a little bit worried about WeLift on
Sunday and I hope that I can keep up to my partner @matt_5577. All I can do is
keep going.
See you tomorrow,
Beez