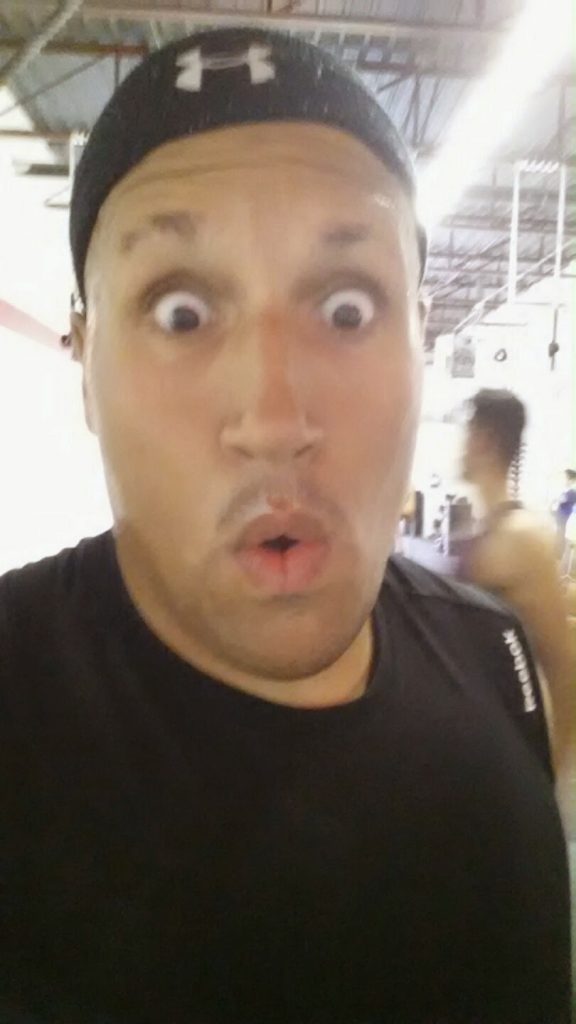 O – M – G
This is what 10 days of no WODs feels like.
Think about putting shards of glass in your shoes and walking around. Now
imagine if it was your quads that are screaming at you during every movement.
Life hasn't been this bad since my very first class way back at the end of
2012. Of course I didn't try and do Elizabeth at 135lbs that day either. I
thought it was just me, but on taking a poll, the entire #530Crew (who played
last night) felt very, very crispy today. Odds are it will be worse tomorrow,
but that's why we play the game.
Warm-up
4 minute AMRAP
5 Push-ups
10 Wallballs (14lbs)
15 Mountain Climbers
I forgot my MAT activations tonight, but I
don't think they played a factor. We started today working towards a heavy 1
Power Snatch and 2 Squat Snatch complex. Now if you've been following along,
you know that I'm going to start strengthening my shoulders in preparation of
lifting like I can. It will be slow and I have flexibility issues to deal with,
but the process has started. I managed to get to 105lbs in the 10 minutes. We
then had a 5 minute EMOM of the same complex working at 85lbs. It was tough
with the sore lower half, but I felt good with the depth I was getting (even
though my stance was a little bit wide).
Charlie Brown (20 minute CAP)
3 Rounds
15 OHS (@85lbs)
20 Abmat Sit-ups
45 Kettlebell Swings (@50lbs)
OHS. Heavy (for me). Lots of them. OK, lets
get it on kids. The Swings and the Sit-ups were a piece of cake and with some
focus, I tight core and shoulders locked I managed to get through the OHS. They
may not all have been pretty but I got low and back up. 13m34s with a push to
stay ahead of a couple of the #530Crew and you have a shweaty mess laying in
front of the fan. The night wasn't over yet though…
Cash-out
50 GHD Sit-ups
50 GHD Back Extensions
YAY! I'm so excited I didn't do the GHD
homework last night. I got myself straight to the back of the box after the WOD
and started knocking off the reps. It
felt good to get back to completing full days. Warm-up, WOD, Cash-out… DONE.
BWOD
5 Pull-ups
Shoulder Mobility Band
3×2 minute Tav Shoulder Stretch
Ankle Mobility (Plate)
Ankle Mobility (Band)
Knee to Wall
Hip Stretch
3 Deep Rig Squats
More Hip Stretches
Back Stretch
Neck Smash (Supernova)
Lat Smash (Supernova)
Glute Smash (Supernova)
Hip Smash (Supernova)
Quad Smash (Supernova) NEW!!!
That shoulder stretch that Tav showed us is
crazy tough. When you are done, you just lay there trying to peel yourself off
the ground. With that and all the overhead work tonight, it was a long day. I
packed it in and headed home to find EVERYTHING to eat. I've been starving all
day and have been working hard to stay on program. Tomorrow I'm hoping to Run
(lets be honest, it might be a walk), but I will have to see how the body
feels.
Beez