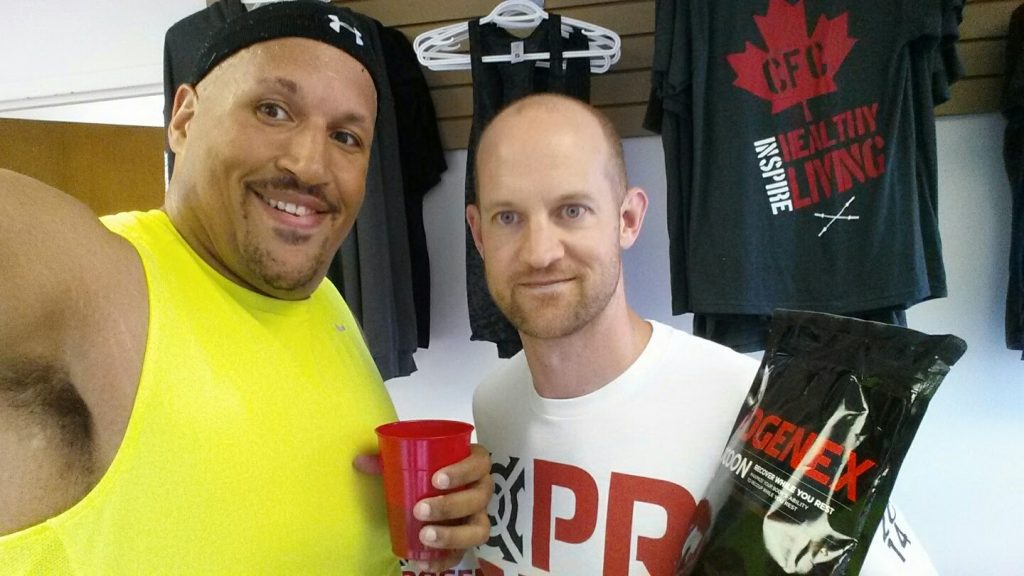 So as I've been telling you for the last little while,
Jillian is ready to crack the whip and I'm ready to get back on track. Lately I
just haven't felt like myself. I feel slow, lethargic and just plain awful. Just
so we know where we stand, the 'Pinch Test' is on for 2 weeks from now. Ugh.
Calipers and calculations are on deck and I have less then 14 days to get back
in the swing. It helped that tonight was Progenex night at the box and we had a
rep sampling some of their awesome sauce. The Raspberry Force was pretty good,
but it had me buzzing.
Today was Day 1…
You leave for a couple of weeks and everything is new again,
including the new group warm-up. We run and then we warm it up together. Booya!
Warm-up
400m Run
250m Row
Group Warm-up
We are just finishing up Texas so it's Back Squats for days
and it was awesome to be back lifting with @SarahBassels. I won't lie, but my
hips and knee were not happy to be back. The rest of me though was having a
blast. We were lifting every 2 minutes for 8 minutes at 175lbs. Now with the
gap in my lifting and the fact I'm still using the plates to make up for my
absolutely horrendous ankle mobility, I'm not sure I was near my 80% for this.
I'm not even sure what my 1RM would be.
This is where the day gets spicy. Skills, skills and more
skills for the #530Crew. A 7 minute AMRAP of 7 HSPU (Box), 7 Ring Dips (Purple)
and 7 Strict Pull-ups. I had some issues with the HSPU, but I worked as hard as
I could given the state of my arm and the heat (humidity) in the box. 2 full
rounds and 4 Ring Dips complete. We moved straight outside and started
tonight's WOD.
WOD (15 minute CAP)
400m Run
7 Snatch Pulls (@135lbs)
7 Front Squats (@135lbs)
25 Lateral Burpee Over Bar
7 Snatch Pulls (@135lbs)
7 Front Squats (@135lbs)
25 Lateral Burpee Over Bar
7 Snatch Pulls (@135lbs)
7 Front Squats (@135lbs)
25 Lateral Burpee Over Bar
400m Run
Now that was a tall order for 15 minutes. No overhead work
for me, but work nonetheless. I got to 10 Burpees in the 2nd round. When
we were done, I was laying in a hot shweaty mess. I was hoping for a better
performance, but all things considered, it wasn't a total loss. I even finished
the run in 1m43s which is a pretty good time for me.
Cash-out
50 GHD Sit-ups
50 GHD Back Extensions
50 Heavy Russians (50lbs)
I was happy that the GHD was on the list and not just for
the BWOD. I did kind of feel alone doing it though. I was still buzzed from the
Force so it was straight into the first of what will be lots of homework over
the next while.
BWOD
5 Pull-ups
Hip Stretches
Knee to Wall
Calf Stretch (Plate)
Lat Smash (Supernova)
Hip Smash (Supernova)
Glute Stretch
Now I have some news for you guys. @Muscle_Care has decided
that you guys are pretty awesome and that you deserve a little love. If you go
to
Muscle Care
and purchase anything, you will get 20% off your purchase. The
roll-on is the main reason that I could keep moving on Ventoux and it's always
in my CrossFit bag. Use the code BERNIE when you checkout and, Bob's your
uncle.
Beez