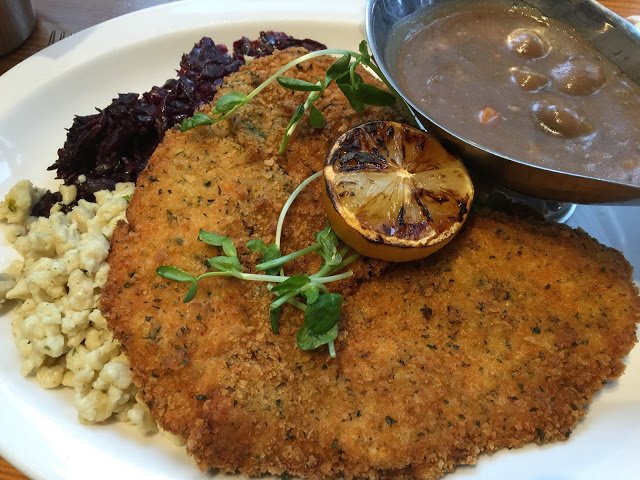 Chicken schnitzel…
Wednesday (December 16) – Slowly. Very
slowly the body is trying to be better.
It's still a struggle. Still there are days when you have to force
yourself to do the work because you know that at some point later on you may
not be able to make the healthiest choices. What choices you ask? Well it's
Christmas Lunch for the IT Boys today and we were visiting Mill St. Brewery. Now
the menu isn't terrible, but it was still a struggle and when it came down to
it the Schnitzel called out to me…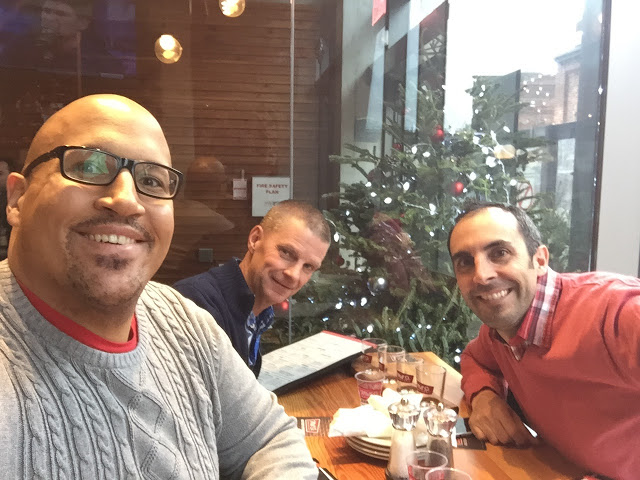 The IT Boys!
Warm-up
AMRAP
20 Skips
5 BN Strict Press
5 OHS
5 Duck Walk
2 Rounds
20 PVC Stretch
10 Pigeons
Now today's classes were run by Jillian
(@canuckcoach) herself and they had all the spiciness that I've come to
expect.  Combine that with a little
friendly Fitbit competition (which I will talk about in a later post) and you
have yourself a good morning.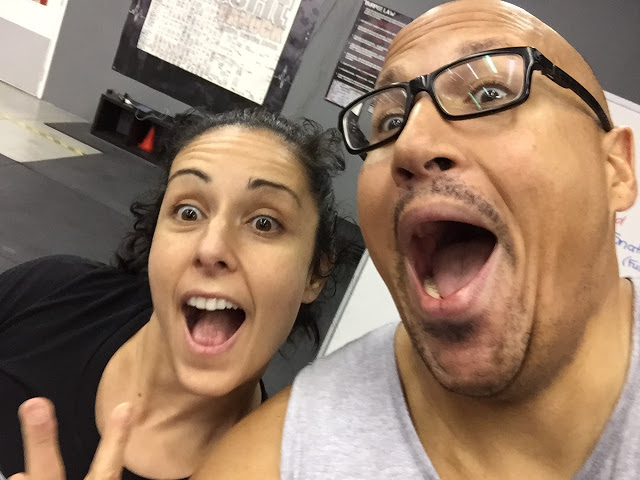 Post WOD Selfie…
15 minutes to find
1RM Power Snatch
1RM Full Snatch
WOD
20 Calorie Row
30 DUs
10 Deadlifts (@135lbs)
20 Calorie Row
30 DUs
15 Deadlifts (@185lbs)
20 Calorie Row
30 DUs
20 Deadlifts (@225lbs)
Now continuing the trend of this week, overhead
work was sketchy, like really sketchy. As a result my pulls were all over the
place, there may have bee a starfish landing or three and my weights topped out
at 135lbs for both lifts… Not a PR, but still work which is the name of the game
when we get right down to it. The WOD itself was right up my alley and I got it finished in 9m30s. It was fun times (well maybe not so much while I was gasping for breath).
BWOD
Hip Stretch
Pigeon Stretch
Back Rollout
Shoulder Mobility
Child Pose Lat Stretch
Not a lot of mobility afterwards, but
enough to try and loosen up some muscles and stretch out this stupid arm/shoulder.
The jolly ol' Elf is slowly making his way closer and the food intake from here
on out is not going to get prettier.  All
you can try and do at this time of the year is mitigate the damage. Have some
Ferrero Rocher's, but try to avoid finishing the entire box…
Beez