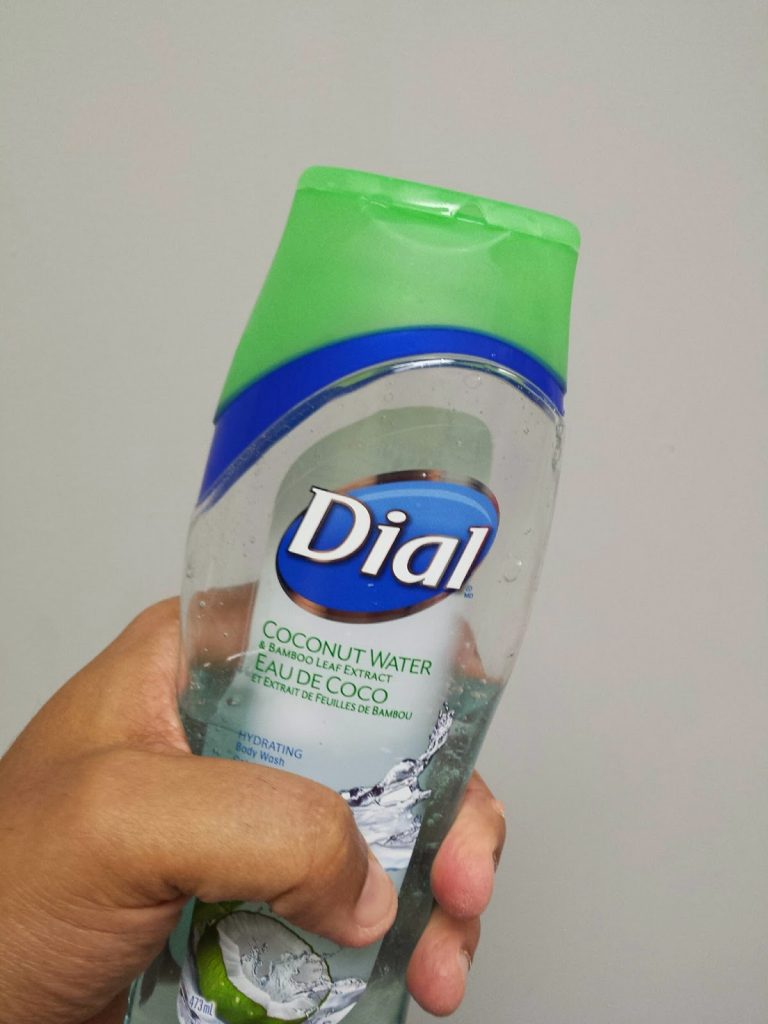 Normal Dial Bodywash… Or so you would think
Friday (April 10) – So Bruce (you remember Bruce, my
coworker who ran his first Half Marathon last year) brought in a book called
'How to Know if Your Cat is Trying to Kill You' in to work. I didn't read it,
but I felt that the author caught the disposition of felines very well. I don't
trust them. They will provide affection of their terms and you never know when
they are going to just snap. Well I ran into something similar in the locker
room this morning, I'm pretty sure my body wash was trying to kill me. OK,
maybe not kill me, but definitely seriously injury me or at the least, draw
blood. I packed it away after its last use and went to open it this morning and
it had developed this snaggle tooth. That little corner was sharp. Now you may
be thinking, 'what's the point of this'? There is no point, just enjoy the
randomness.
Warm-up
5 minute EMOM
10 Wallballs
10 Push-ups
Broad Jumps
Day 3 started off sore and stiff. I forgot how much of a
pain getting back into a routine could actually be. It is a small price to pay
though, because all week (especially on days when a workout happened) I have
been in the absolute GREATEST mood. Just call me a workout giant mood ring. Now
you may notice some changes to how I layout WODs and workouts, I'm just trying
to cleanup my format a bit before the redesign happens (really soon). Stick
with me.
Strength/Conditioning
20m to find 1RM
Shoulder Press
Push Press
Push Jerk
Split Jerk
A cool little series here where you start with the lightest
of the lifts and work your way to the heaviest. When you max out on one, you
just continue to the next one (while warming up the remaining). It was a little
disappointing to see how far my numbers have dropped since their peak last
year, but it just means I have to put in the work to get them back. Shoulder
Press maxed at 115lbs, Push Press at 145lbs and the Jerks finished at the same
weight 155lbs. It didn't help that I still have various tender bits that were
limiting me, but this gives me an idea of where I am.
Elizabeth
15 – 12 – 9 Reps of
Power Clean (@135lbs)
Ring Dips (Purple and Red)
Yee-haw! Let's go do this! Quick, dirty and fun. The Cleans
felt decent and I was really trying to focus on my form on the Ring Dips. The
bands will be sticking around for a bit, but I've hit RX Dips and I want them
back. I finished Elizabeth in 5m51s which was a PR for me.
BWOD
Ankle Stretch (25lb Plate)
Lat Smash (Supernova)
Neck Smash (Supernova)
Back Smash (Supernova)
Glute Smash (Supernova)
Glute Stretch
Samson Stretch
Hip Stretch
Back Stretch
HOLY! A BWOD! That's right, we have a BWOD sighting. If I'm
going to get back, the work has to be done and the extra class work is where it
starts. Lots of mobility and lots of work on the shoulders and knees. If I'm
going to manage to get upside down before 12/31 then I need to get stronger
(and drop a few pounds). On the weight side, @Savannahjessie and I are really
starting to focus on what we are eating. Portion control and cutting out the
garbage are high on our list of things we are working on. This also marks the
end of my first week without coffee. It has been a challenge, but in the end,
it will all be for the best.
Beez