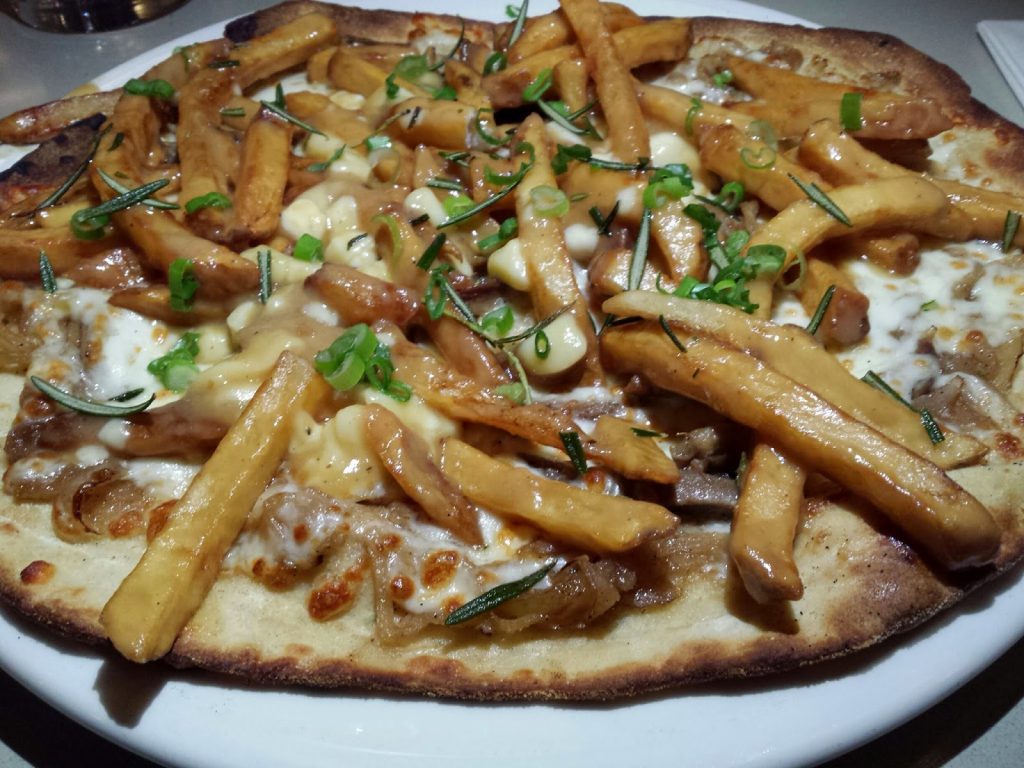 Duck Poutine Pizza, found while out downtown…
Saturday (April 4) – So I will get to the big news in a
second, but first we have some updates on the aftermath of the Open and how I survived.
OMFG Thrusters. This lack of a steady schedule has quite literally ruined me.
It was like a flashback to the first ever WOD that Tavia threw together for the
Big K employees that were checking out a brand new @CrossFitCanuck (or the
aftermath of either the Karen after the Bills game or 15.3). My quads and legs
were just not feeling fresh. Recovery will get better the more I can get into
the box on a steady basis, so this is kick-off week with 3 classes on the
schedule. I've also got the results back from my MRI and we have degeneration
of my meniscus along with a tear in the patellar tendon. All things that are
unfortunate, but not enough for me to want to risk going under the knife quite
yet. Let's kick the weekend off with my delayed birthday WOD.
Warm-up
500m Row
Walking Lunges
A big thanks to Coach D (@DefconRX) for squeezing me into
his 930a Fundamentals class, because @Savannahjessie and I were hosting Easter
dinner and had a boatload of things to get ready. Now I've had DT and Victoria
as my birthday WODs in previous years and this year I was looking for something
new. Here's where you can love and hate Facebook all at the same time. @CF_Colosseum
had a WOD posted in their feed called 'Air Force' with a 20 minute CAP. 5
movements, 20 reps each with a Canuck substitution of Deadlifts for Sumo
Deadlift High Pulls. I thought to myself, 'this looks like fun, but the CAP
seems like a long time'. Fast forward to Saturday morning as I checked out
Coach D's writing on the board, EMOM 4 Burpees. Wait, what? Oh…. That must have
been cut off in the Facebook post and would explain the 20 minute CAP.
Air Force (20 minute CAP)
20 Thrusters (@95lbs)
20 Deadlifts (@95lbs)
20 Push Jerk (@95lbs)
20 OHS (@95lbs)
20 Front Squats (@95lbs)
***EMOM 4 Burpees
What was I thinking with more Thrusters??? This WOD was fun
and the goal was to get as much work done unbroken between the Burpees. I
worked at RX weight, but modified the OHS to Back Squats because I was having
some issues. This was hot, fast and really dirty. Great fun and the whole
Fundamentals class rocked through to finish it. I'm sure that 1030a and 1130a
did the same. Next year, I'm going back to an easy one like Pizza Helen.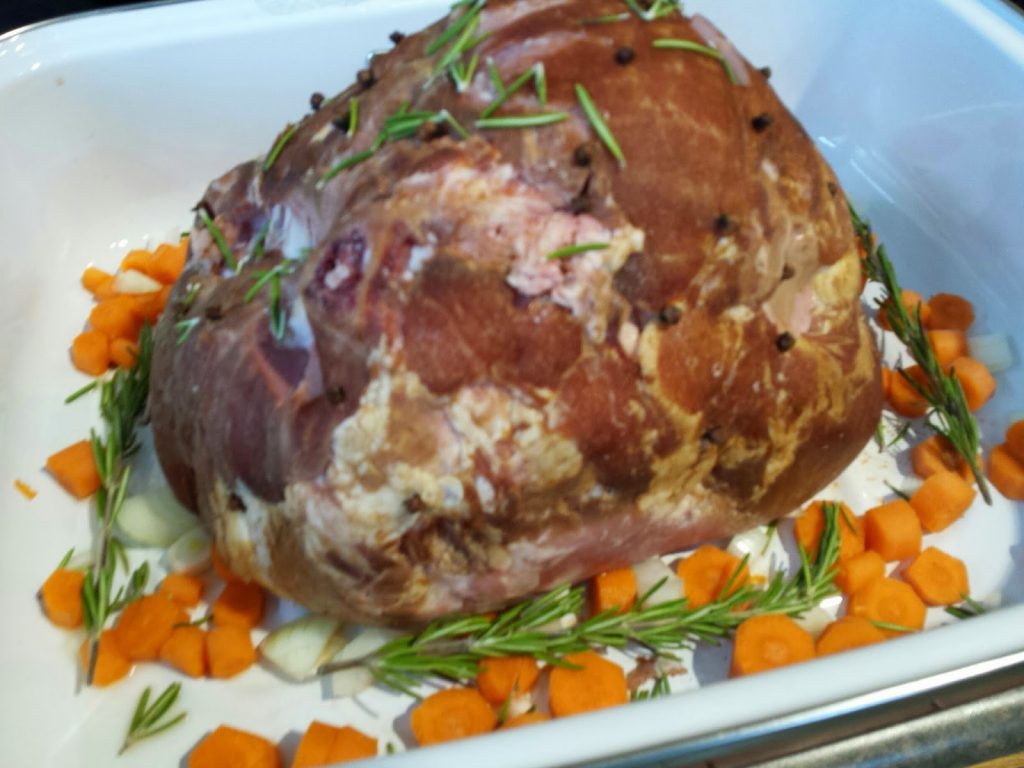 The star of the show, scored and studded…
Now let's talk about Easter Dinner for a second. We hosted
the family at the new casa and had an absolutely awesome time. We had enough
food to feed a small army including corn bread, ham, mac and cheese, green
beans with bacon and sweet potatoes (2 different kinds). I cooked my first ham
glazed with a honey and wine glaze and made an uber cheesy mac and cheese
thanks to the becemel sauce recipe taught to me by @quinnspaz. The food coma
was epic.
Now for the big news (and all you folks thinking it is baby
news, sorry to disappoint you), drumroll please…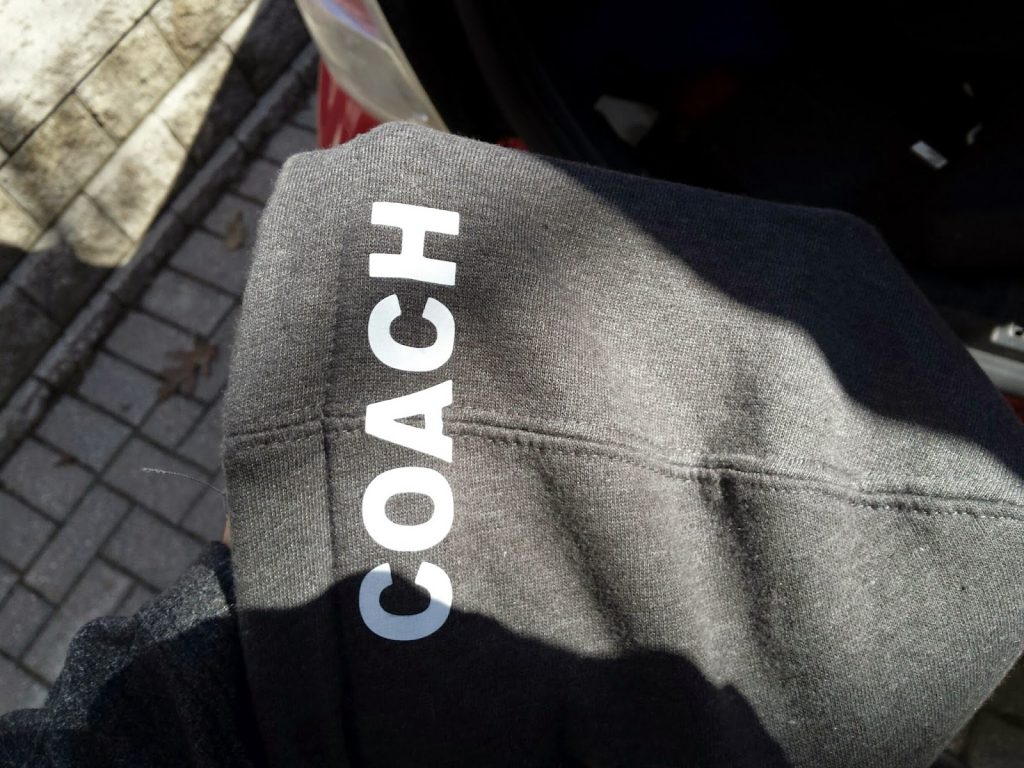 Yes, that's meeeeeee…..
If you are in the @CrossFitCanuck neighborhood tomorrow at
530p and have a spare hour, you might want to sign up to attend MY FIRST CLASS
AS A COACH! Just in case you couldn't hear me screaming and jumping for joy, I
AM NOW COACHING @CrossFitCanuck. Thank you to Tavia and Sue Ann for giving me
this totally amazing opportunity and thank you to all the Coaches who have
helped me get to this spot. I'm so excited (not sure if you could tell).
Beez