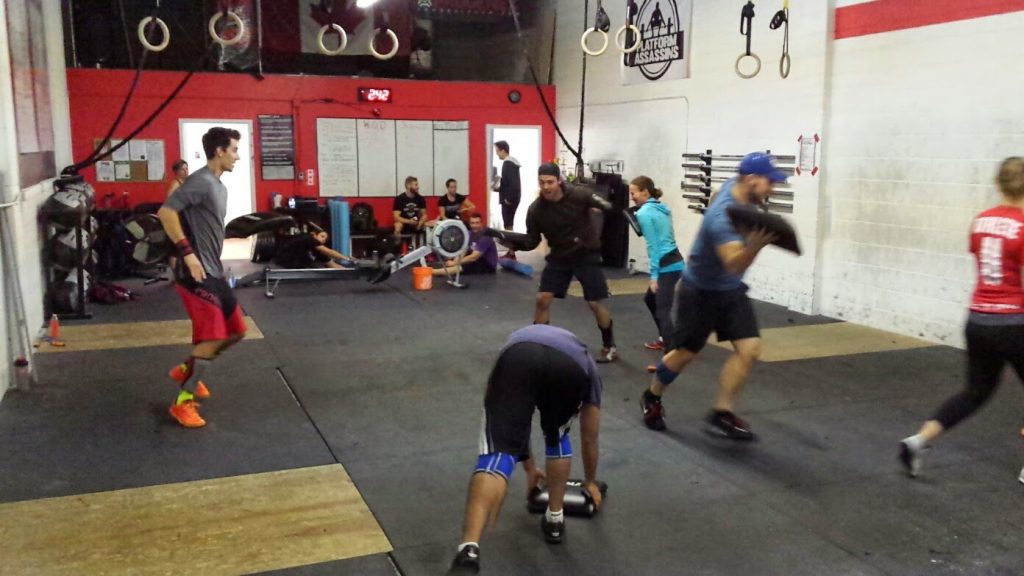 11am Class Rumbling
Saturday (Nov 8) – Hello Saturday morning! I
think the plan is going to be to hit the reset button this weekend, slow life
down and get rebooted for Monday. After a flood of news that was less than
stellar, I was really looking forward to a Saturday WOD. Now it's been a while
since I played on a Saturday and Tavia and Coach Z (@zlreyes) cooked up a doozy
for us. We had a 'Dynamic' (read that as Mortal Kombat) Warm-up involving
Ab-mats, make up day and then a serious little burner to wrap it all up. Game
on!
Warm-up
4 minute Bus Boy Challenge
Well that was fun! Short of Dodgeball (and
there were promises made), that's the most fun I've had running around the box
with an Ab-mat. Heart racing and ready to rock and roll. It was good to see how happy the #1030Class
got just running around slapping Ab-mats. Originally I was going to get caught
up on my Snatch work from Thursday, but we had orders to make up Wendler if we
missed it. I chose Monday and hit Back Squats, 5 reps every 90 seconds at 65%,
75% and 85%. Now I still haven't retested my Back Squat so I worked at 135lbs,
185lbs and 205lbs. I was using the 10lb plates to help get depth, but my right
knee felt disgusting. When I moved to the Front Squats I actually had to stop.
I switched out and hit 4 rounds of 5 reps Bench Press @165lbs. Time Management
was my issue today.
RandAnnie (20 minute CAP)
50 – 40 – 30 – 20 – 10
DUs (2x for Singles)
Ab-mat Sit-ups
*Before each Round 15 Power Snatch (@75lbs)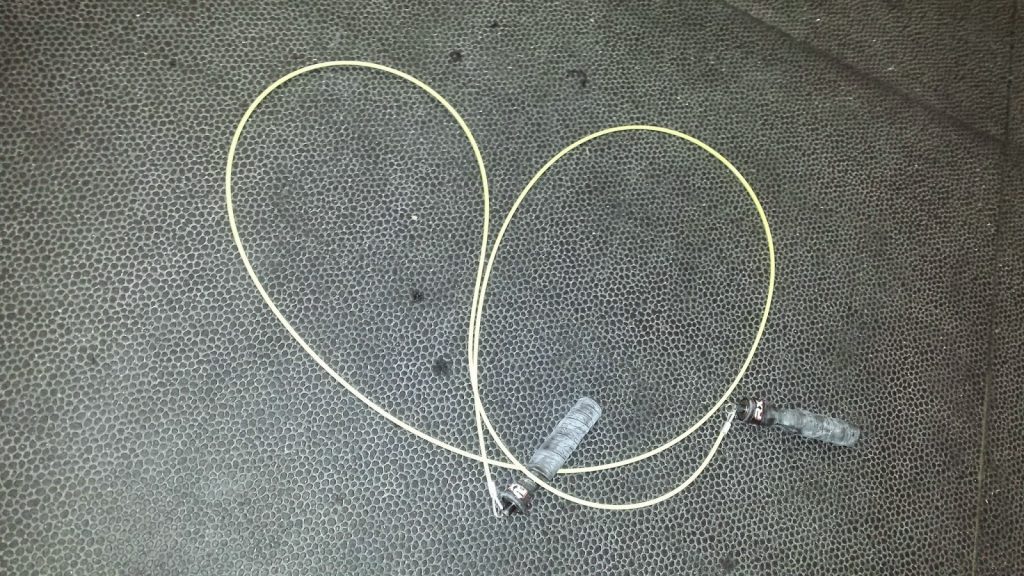 The New Hotness – Neon Yellow
First, thanks to @girmantitov for taking
care of our RX Rope order and getting me this new yellow beast (seen above). I
was tired of being bloody after skipping and have been looking for a new
weapon. There's a book out there called 'How to Know When Your Cat is Trying to
Kill You', well swap Cat for Rope and you have my situation. Today was my first
time trying it and while I didn't do DUs, I will be working on them starting
Monday. I worked through this one and managed to get done in 18m32s. Without a
doubt, the most work I've done in a while.
What a great way to start a weekend. I got to WOD with some awesome Canucks, a
bunch I haven't seen in a while. @SavannahJessie and I followed that up with a
little trip north to visit a place that sells Nanos… Lots of Nanos. Lots of Nanos
for this guy. I picked up a pair of 3's and a pair of 4's to replace my Nano 2's
which have come to the end of their working life. As they ride off into the
sunset, I wish them godspeed. Thanks for the work.
Rest day, then we begin again.
Beez