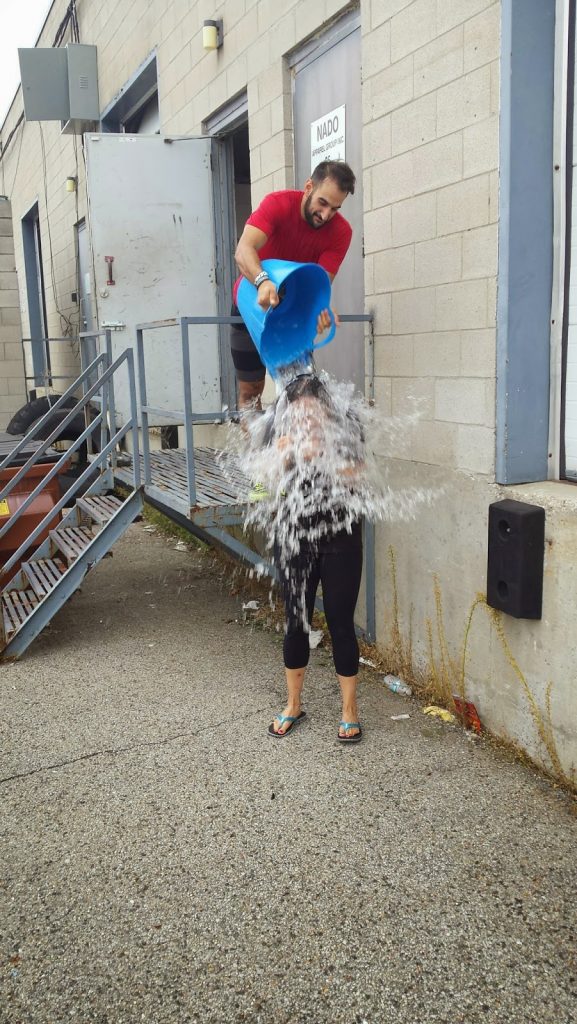 The During
Early throw down Saturday with the
long-last @SarahBassels, @missade3, @matt_5577 and the Aiken's. I won't lie, it
was a bit of a shemozzle getting out of the house this morning, there was
packing, there was moving and there was the making of a slow-cooker chocolate
fudge cake. Yeah, I was busy. Breakfast did take the form of Starbucks (that
was a matter of at least having something to use as fuel) and @Biosteel. It
sucks to say, but the knee is still inflamed (even though it had a @Muscle_Care
rubdown with a compress) and what I thought was going to be OHS turned out to
be Overhead Lunges.
Warm-up
500m Row
With the choice of what work to do for 20
minutes, today was a Bench Press day. Strangely I turned down Deadlifts,
because my body just wasn't feeling it. Besides, with my schedule, I never get
to do Bench. Using Coach D's (@DefconRX)
warm-up routine I worked towards 80% of my 1RM, but I realized that to work at
that weight without being spotted for 5 reps was going to be dangerous. I moved
down to @165lbs and hammered out the 5 sets of 5reps. Fun times, but I may have
been going a bit sideways (twisting) on a couple of lifts.
Overhead Lunge Biathlon (200m Penalty for
misses)
800m Run
21 OH Lunges (@75lbs)
800m Run
21 OH Lunges (@75lbs)
800m Run
21 OH Lunges (@75lbs)
Well, let's just say that today wasn't my
best day WODDING or READING. First off, the rep scheme was supposed to be 21 –
18 – 15, second, I thought it was OHS, I tried to Lunge but my knee was having
none of it and then after 8 reps my arms/shoulders failed and I had to resort
to Front Squats (just to get some work done). Weirdly, the Run felt really,
really good. I had a good pace and managed to get them done around 4 minutes
each. Thanks to @matt_5577 on my last lap to keep me going. There was 1 round
of penalty Row and completed the WOD in 21m40s.
BWOD
Glute Stretch
Back Stretch
Hip Stretch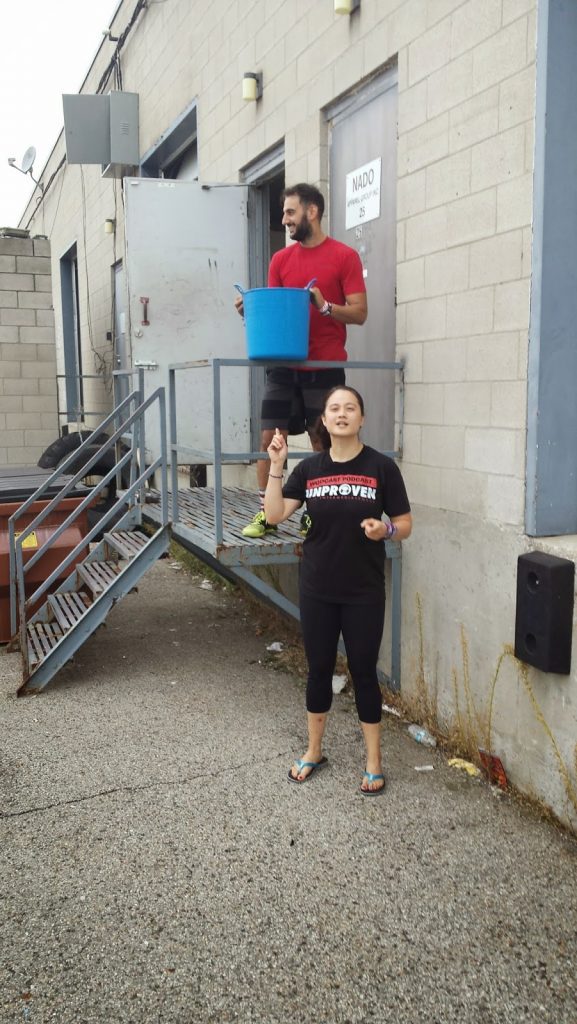 The Before
After today's WOD there was an
#alsicebucketchallenge on deck with @SarahBassels. AThis last week the
challenge to raise awareness an funds for ALS research has been getting closer
and closer and I knew that sooner or later someone I knew would be doing
it. Nice job to Baz for taking the ice
bucket like a champ (great pour @matt_5577).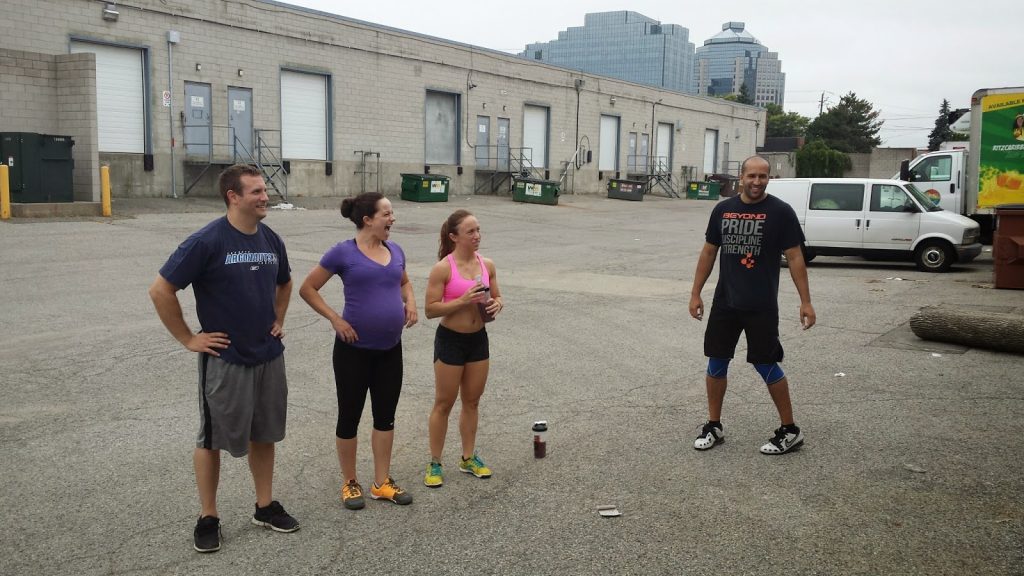 The Cheering Section
Headed for some quality family time with
the Willow-man. Enough excuses here too, I'm going out running tomorrow whether
I feel like it or not.
Beez