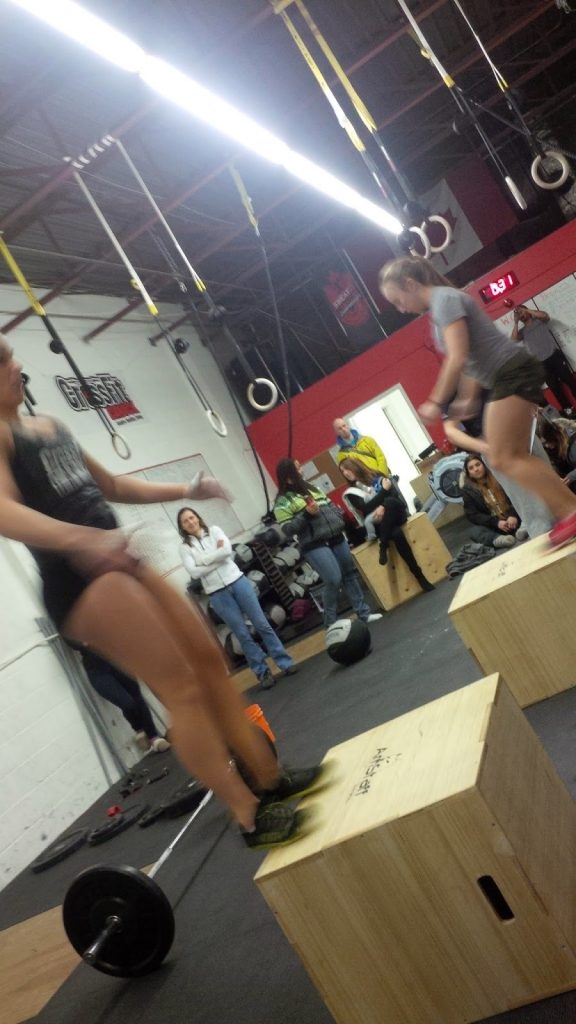 Well FINALLY! Mr. Castro has announced Open WOD 14.3 and it
seems that he was channeling my inner wishes. Deadlifts and Box Jumps with the
number of Deadlifts going up by 5 reps and 50lbs every round. Chocolate is in
heaven. Then, just to sweeten the pot he announces that step-ups are
allowed. Ladies and gentlemen, there you
have my perfect WOD. 8 minutes of heavy. To make things even better (if that
was even possible), but @SarahBassels brought treats and Tavia and @missade3
went head-to-head. What a night!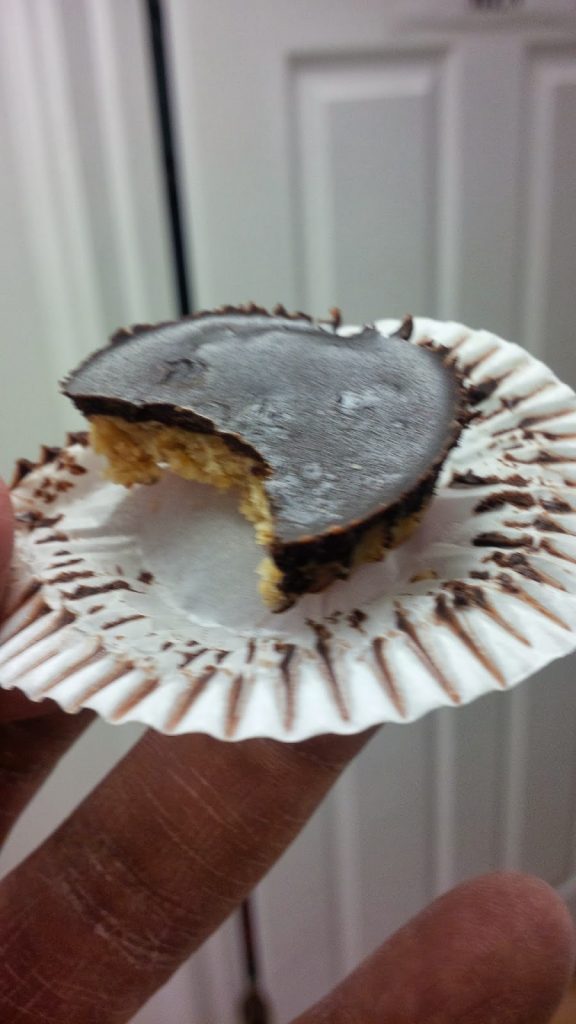 Warm-up
10 Jumping Jacks
10 Good Mornings
10 Jumping Squats
10 Push-ups
10 Squats
No prior to the excitement, there was still work to be done.
With the crispy wing I even had trouble getting through the rest of the
warm-up. I tried a few Snatches and the
hurt. Looks like modify, modify, modify. We had 20 minutes to work on my Power
Clean. I managed to get to 210lbs (and 1 ill advised Jerk attempt, sorry
@DefconRX). Elbows through was the issue though. The shoulder didn't like the
weight bouncing off of it and the mobility was restricted.
Ten-Four
AMRAP 4 minutes
10 Calorie Row
10 Thrusters (@45lbs)
Rest 1 minute
AMRAP 4 minutes
10 Box jumps (24" Box)
10 Pistols (20" Box)
Rest 1 minute
AMRAP 4 minutes
10 Push-ups
10 Ring Dips (Green Band)
Now when I saw the WOD I was super excited for the Row! I
hit 4 full rounds in the 4 minutes and was feeling gassed and super pumped. I
followed that up with 3 rounds plus 8 Box Jumps in the second component and 3
rounds plus 3 Push-ups to close it out. It was a SERIOUS gasser of a WOD and I
had a Fran cough for about 25 minutes afterwards. It felt so good though just
to go all out.
Cash-out
50 GHD Sit-ups
50 GHD Back Extensions
I skipped the Heavy Russians because of my shoulder and a
desire to do well on Saturday (this was pre-announcement). I was having
nightmares about Handstand Push-ups.
BWOD
Glute Stretch
Hamstring Stretch
Hip Stretch
The BWOD was cut short to fuel up with another Thursday
dinner with @SarahBassels (thanks for the Starbuck's!). Then the viewing party
(and the elation that went with the announcement) and a serious throwdown. It
was so cool to watch Tavia and @missade3 just pounding out the reps. Even when
the weight got heavy, they just kept pounding away. Fantastic performances
Ladies!!! Tomorrow will now be a serious rest day and Saturday will be all-out.
Beez