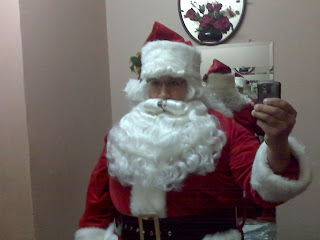 Welcome to the #BigBrnzChallenge. Did you ever think that we would get to the end of 2020? This has seriously been a year of Monday's with the pandemic and all of the changes and restrictions that we have (and continue to) face.  How did your November challenge go? Did you get through the push-ups? I got through it, but like always it took the whole 30 days. I'm sure you don't want any more negative news, but I have one more piece.
End of the Road
This is potentially the LAST #BigBrnzChallenge. I know, WTH? While I have seen a post here or there, I'm not sure that anyone is playing along anymore and if that's the case, I can devote my time somewhere else. Now if you are reading this and are thinking to yourself, no, please I need this to keep me going, then please post a comment or share an Instagram post with the #BigBrnzChallenge and #itbrnz tags. If you like the challenge and you want to see more, I will keep it going in 2021, but you have to let me know that you are doing it with me (suffering alone is no fun…LOL).
12 Days of Christmas, the #BigBrnzChallenge Edition
Burpee
Lateral Jumps
Sumo Deadlift High Pulls
Goblet Squats
HR Pushups
Shoulder to Overhead
Mountain Climbers
Lunges
Sit-ups
Biceps Curls
Kettlebell Swings
Jumping Squats
So, let's talk about how we are going to do this. December 1st you do a Burpee. Easy Peasy. December 2nd you do 2 Lateral Jumps and a Burpee. December 3 you do 3 Sumo Deadlift High Pulls (with the Dumbbell or Kettlebell of your choice), 2 Lateral Jumps and a Burpee. You continue this pattern until the 12th of December. Finish all the movements and you have completed the last #BigBrnzChallenge of 2020 (and potentially ever).
Going to Level Two
Now if you completed the challenge and you re content, great work. If, you have some more in the tank and want to preempt the Christmas 15, then you can continue with the following. On the 13th of December we work to the 12 Jumping Squats and add another round of Kettlebell Swings. On the 14th you do the days 1 to 12, 11 Kettlebell Swings and 10 Biceps Curls. Continue working from 1 to 12 and then backwards which will take you to the 23rd of December. Gold Star for you!
Congratulations for playing along! I hope that 2021 holds much better things for us and I applaud you for staying active and challenging yourself. I appreciate that you have played along with me and the monthly #BigBrnzChallenge.
Beez