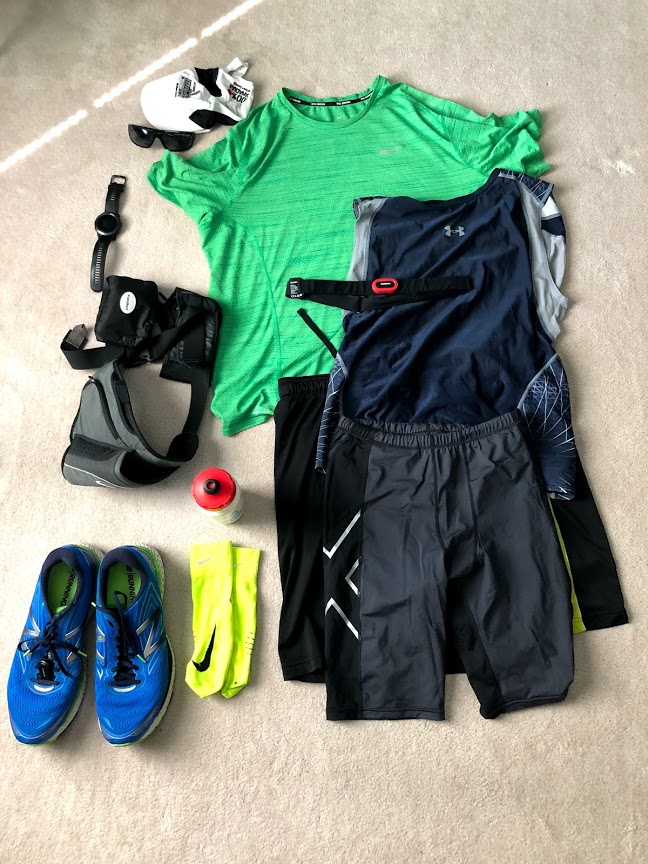 Do you work out when you go on vacation? Is there a plan for it? Does your hotel has a gym or a pool? Do you pack shoes, shorts, headphones, bike, rollerblades or dumbbells? Or are you of the opinion that vacation and travel are precisely for those two things only (travel being work or pleasure)?
Early Days (BC or Before CrossFit)
When I used to travel anywhere, fitness and maintaining it were nowhere to be thought of. Sure, if there was a pool I would go splash around, but no real planning (other than packing trunks) went into it. Maybe if there was a gym I would hit the treadmill or elliptical as a novelty, but again, it wasn't something that I planned to do. Not because I wasn't interested in my health, but because I looked at it like vacation was for resting.
CrossFit Days
As I starting doing CrossFit and becoming more involved in my @CrossFitCanuck community, I started hearing stories about people travelling to other cities and visiting the boxes there. This thinking changed how I looked at travel. Now it wasn't just where I was going, but what was the closest box? When were they open? Packing consisted of Nano's, shorts, high socks (a must for me), shirts and headbands. Nothing too crazy, the shoes took up space, but most of the other items could be stuffed inside them. Wherever you were visiting would provide everything else (Wallballs, Weights, etc…). The item that I did forget was a towel. A personal sized one because I sweat like a beast and one for the shower afterwards.
Cycling Days
During my cycling heyday, things were a little more complicated. With the car, you had to have the roof rack on and ready to go. Pack clothes for the trip (or stay) and then you needed everything else. Bike, shoes, helmet, water bottles and most importantly the 'Bike Bag'. Cycling shorts and top, bike computer (and other electronics), tools, spare tire, sunglasses, Butt Butt'r and everything else you would need. The motivation to get everything loaded and carted off made this a lot more challenging than CrossFit and also limited how far you could go (price of taking a bike on a plane making it cost prohibitive. Rentals are always an option though at your destination and then only helmet, shoes and clothing is required).
Present
Since I've discovered running and the fact that I don't hate it, this has become my staple travel exercise. It's easy to pack, very similar to CrossFit and allows the flexibility to either run or get a gym/CrossFit workout in. I probably pack a little more than most, but that's only because of the electronics. Shoes, shirt, shorts, compression/running shorts, socks, hear rate strap (Garmin Run) and my watch (Fenix 3HR). I also normally have sunglasses, hat, waterbottle, running pouch (ID, Chomps, Money), ID and my phone.  Not terrible and again, the smaller items can be stuffed into the shoes for ease of storage and transport. In the photo it looks like more than it is. I normally wear an undershirt (stops chaffing) but that's optional, as is the pouch and waterbottle (usually only required when going farther than 6KM or it's stupid hot).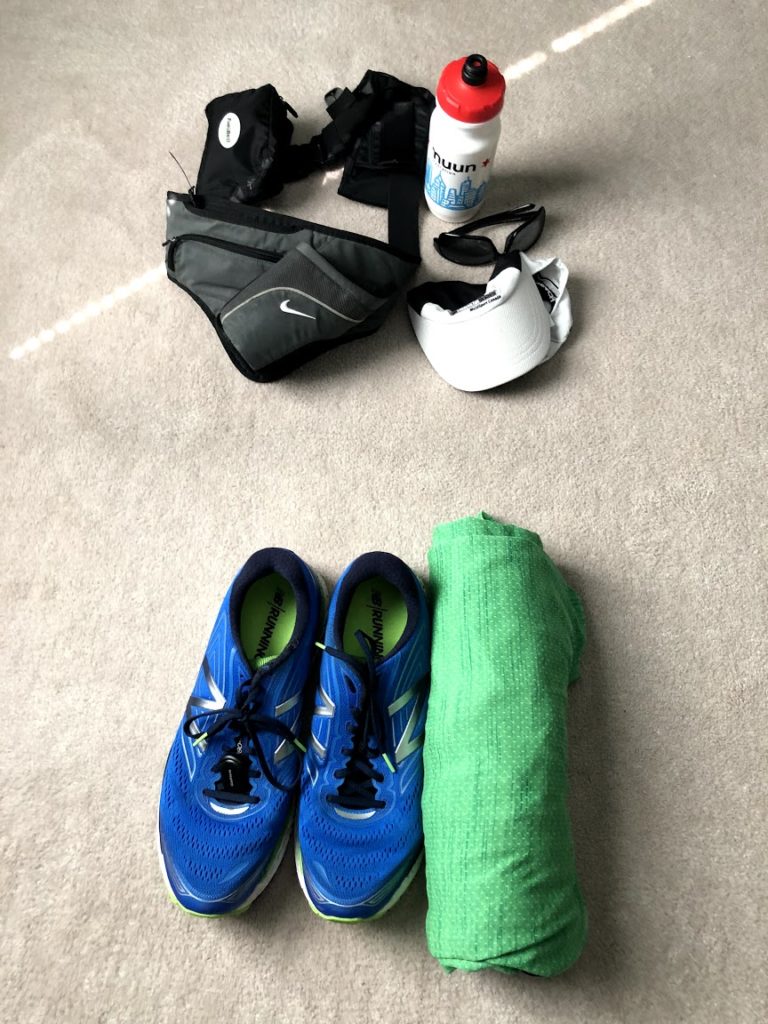 List (at a minimum)
Running/Workout Shoes
Shorts
T-Shirt
Socks
Exercising on vacation has really changed how I travel (especially how I pack) and it adds a little extra flavor when you are somewhere new. I never would have found the beautiful breakfast spot in Boston if I hadn't gone out for a run the day before (Adventures with Ant-man). Also it allowed me the opportunity to run in four provinces on one trip shortly after that (A Western Journey… A Novel). Both very cool experiences and things that can be easily done just by packing a few items and changing your mindset.
Well, I'm off to pack for another adventure…
Beez