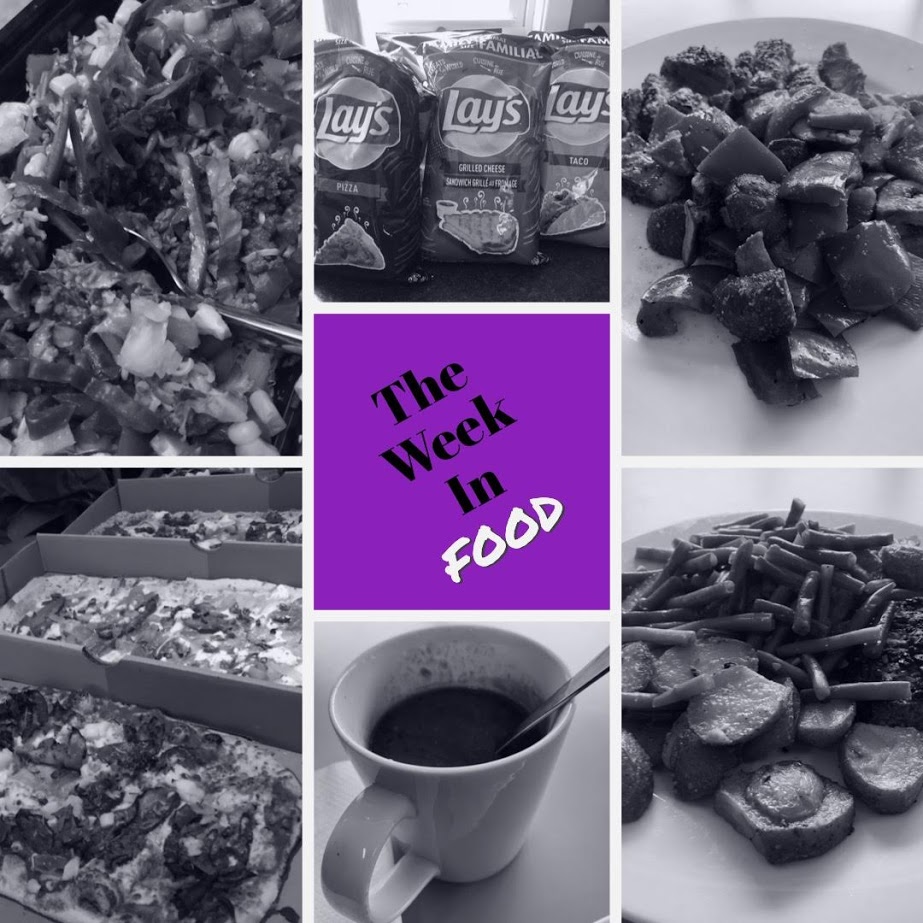 Just call week three the week of pizza. There was a lot of it, for breakfast, for lunch and for dinner from a variety of sources. Well, there have to be times when you don't perform as well as possible, but you learn and you get better. With the Lean + Clean Challenge coming up after the long weekend, it's good that this is out of my system and i can focus on cleaning up.
Breakfast
They were very uneven this week, but there were some stand out winners. Smoothies were brought back into the rotation, but so were the Jamaican Patties. They were quick and convenient, with moderate health numbers. Following a night out on Tuesday, I went a little off the reservation with leftover pizza as a delivery for scrambled eggs (with spinach).
Lunch
At the least there were lots of good meat (protein) options. NY Strip Steak with green beans and mini potatoes, bison burgers with BBQ peppers and mushrooms and a Gyro dinner.  Now the Gyro could have gone either way, but the side certainly fell into the fail category (fries). It came with a side ceaser salad that was so covered in dressing it was not even edible. I also had a few servings of @Savannahjessie's roasted tomato soup. It's a testament to how good it was because I hate tomatoes and I had it three times.
Dinner
Most of the dinners this week fell into the fail category, but at least one night I managed to do something relatively good. Shaved turkey, hummus and veggies.
Snacks
This week's snacks consisted of fruits (peaches, strawberries and blueberries) and a mix of Cliff bars.  Now it can be said that I've never been a huge fruit or veggie fan, but these were some of the first fresh peaches I've ever consumed.  I've done the canned ones, but this was a different experience.
Supplements
On the supplement scale, nothing exciting to report here. Calcium, vitamin B, vitamin D and vitamin C every day.  This is in addition to the Super Greens, Protein Shake (AllMax IsoFlex Chocolate Peanut Butter) and Recovery (Progenex) that I get during the course of a normal day. I've also reintroduced Osteomove in an effort to cut down on inflammation (contains Curcumin and Tumeric).
Fails
The big fail this week was of the delicious variety. We visited True True Pizza and it was spectacular (although it was about 1,000,000 degrees inside). The hard part was that we ended up at the restaurant fairly late, after a workout and after not having packed enough for lunch.  While the pizzas were not too bad, it was the sheer quantity that I consumed that was the issue. Still, you live and you learn. Keeping on the pizza theme, we also ended up with Whole Foods pizzas which were not too shabby, but I ruined the buzz by sampling all the Rye, some draft beer and two out of the three Lays flavors below.
Beez