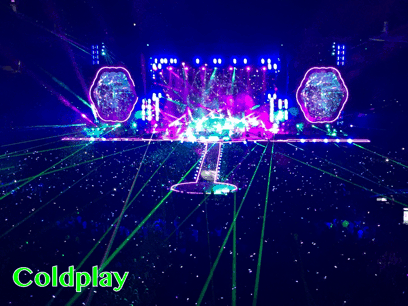 Big Week? Well actually it was a big two weeks…
The training this week has been very interesting and not necessarily all good. What a miss mash of emotions. I've been actually able to attend CrossFit classes @CrossFitCanuck and participate like a regular person (well, one who has to modify a whole lot). I've been trying to work through the @Eastbound_Power programming and I've been trying to complete @ajhughes77's CrossFit Endurance programming. Sadly the last two items here have not been going well. Not well at all…
Let's break it down…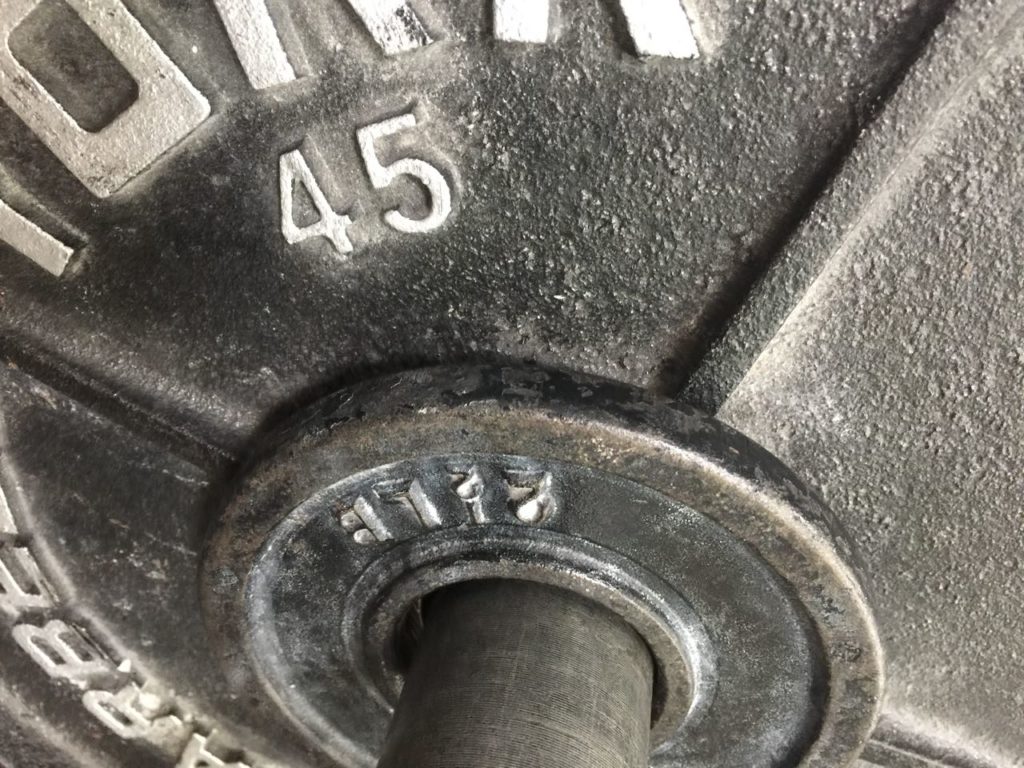 Big Plates and Little Plates for 230lbs…
On the Bench Program front, I experienced that bicep and shoulder pain while working on Week 2 Day 1. The Bench portion was fine, but as soon as I started warming up the Shoulder Press I had pain and then failure lifting 65lbs overhead. I shut it down and took some anti-inflammatories to try and get back moving. Last night I went on to Week 3 Day 1 (after successful completion of Week 2 Day 2) and it was not good. This time the failure occurred on the Pause Bench Press (5×4) in set three and I spent an entire night unable to sleep. Brutal. I have a call in to see the Wizard (Ian at CoreStrength).
On the Running front, I've been trying to get my programming done, but I've been absolutely slammed at work. It's late to bed and by the time I get some sleep, a 430am wakeup call to Run isn't in the cards. My knees have been feeling used and abused with the track work and they weren't very happy about the 5.5KM Run that I managed to get in Sunday morning. It was super hot and I just couldn't get it together. I did come back to the box and do 4 miles on the Air Assault, but it's not the same. With Chicago 6 weeks away, I'm officially starting to FREAK THE F' OUT…
Get your sh*t together Beez…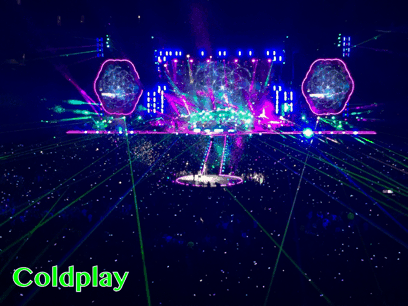 Now our schedule is pretty jammed packed (you've heard me talk about it before), but @savannahjessie and I still managed to find a few minutes to catch the final night of Coldplay's Head Full of Dreams Tour. A heartfelt thanks to all the people who made it possible. What a great show! I've seen a bunch, including Coldplay's last visit to the Rogers Centre and this one was incredibly unique. First off, they used more confetti than I've ever seen and it was a beautiful night with the Dome opened. Add to that, that each and every person got a wristband full of LEDs that glowed and pulsed in sync with the music at various parts of the evening. It was an incredible way to make the crowd feel like a part of the show… So cool!
Speaking of cool, it looks like there is a break in the weather. With the time crunch it's time to pick up the long distance runs. I need to get two of 30KMs or more before Chicago so that I will be mentally confident that I can complete the full distance. I'm also going to try and get @ajhughes77 programming done, but it is a little more challenging because of the requirement for the track. There's going to be a lot of steps between now and October…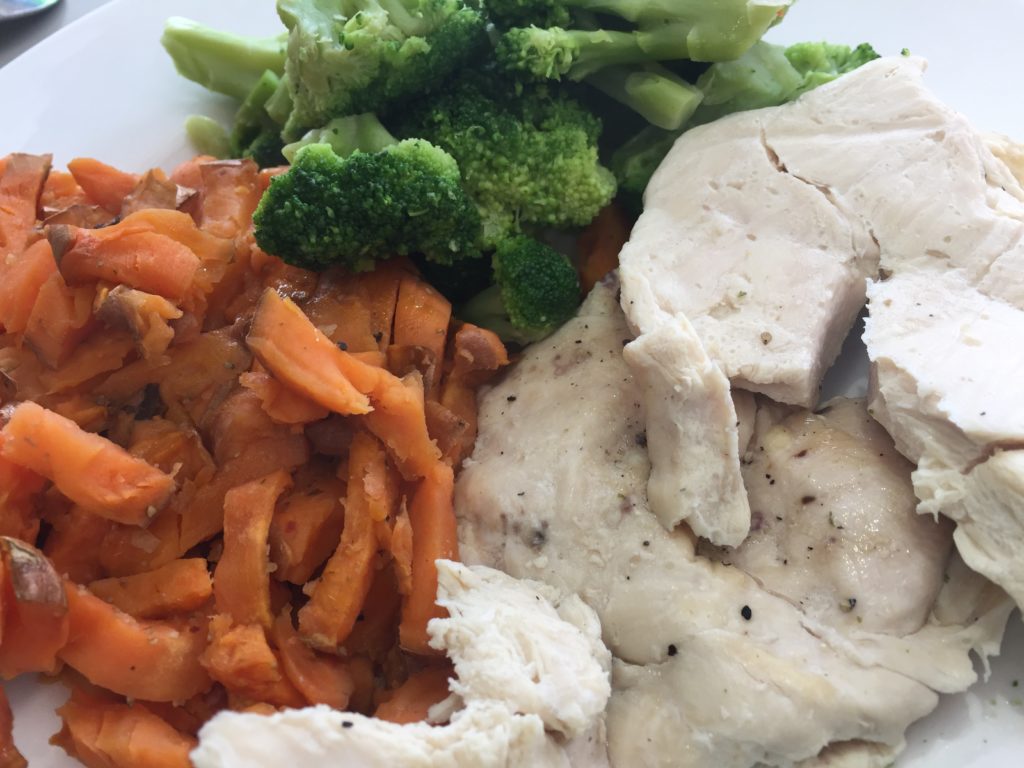 On a side note, with the schedule, we've been having a tough time with meal prep. Normally it would be simple, order Power Clean Meals and be good to go. Sadly we missed both ordering deadlines and had to find another option. @savannahjessie did some research and found Meal Butler from J&W Foods and ordered me meals for the next few days. Holy portion size batman. Now I did get the 6OZ meals and they are delicious, but there is the drawback that everything s flash frozen. You need to boil it to prepare (it is pre-cooked). Still if you can set aside the 20 minutes (to bring to a boil and then to let stand for 10 minutes), it might be an option.
Considering the freeze on lifting everything overhead, it's going to be all running, all the time. Stay tuned!
Beez
SaveSave
SaveSave
SaveSave