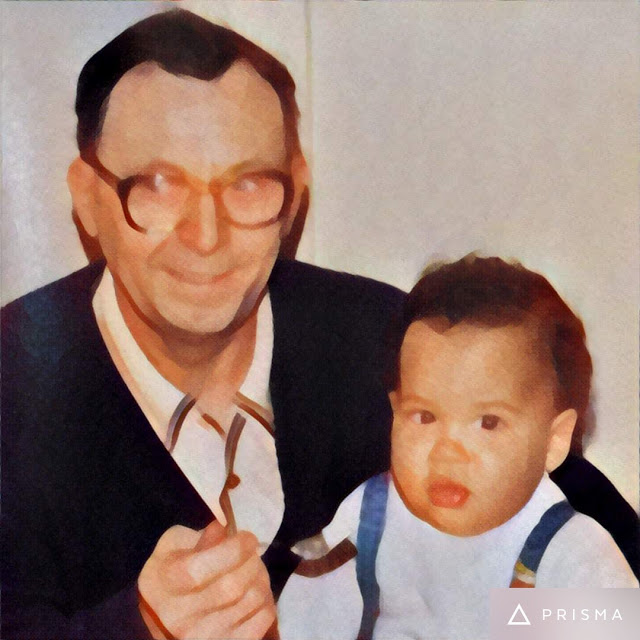 Miss this Guy, but the gift he made for me will be at the wedding!
And just like that it's September. Not the beginning, or the
middle part, but gosh darn it, it's the first day of Fall. The Autumn Wind…  Just over two weeks until I get married (to
@savannahjessie if you haven't been paying attention… shame on you…). It
literally feels like yesterday I posted. I'll find a rhythm. I'll be able to
post more often.  Somehow instead of
slowing down (since we did a ton of planning over the last 18 months) time
seems to be going faster. I feel like if I sleep for too long, I might wake up
in November and miss all the good stuff. "Siri, please set an alarm for every 4
hours until October 8th"…
Recap.
It's been a slow process getting this damned knee working
again. 8 weeks post-surgery and it still feels sluggish and stiff. Now I understand
that I'm not a 'Spring Chicken' anymore, but this is getting stupid. Standing on
the sidelines is not where I want to be (and that's the reason I haven't been
pushing it), but it is time to take this thing out to the track and open 'er up
(that's a racing term there folks). Up until now I've been confining myself to
the Rower and the Air Assault Bike (with a Box Step Up or 7), but it is time to
start doing more things.  Speaking of the
Rower, thanks to @missade3 who stacked up some weights to make sure I didn't go
ass-over-tea-kettle while doing 100m sprints. I'm not back in top for yet, but
the 100m record is 12.8s and my fastest time is 13.8s so I'm motivated.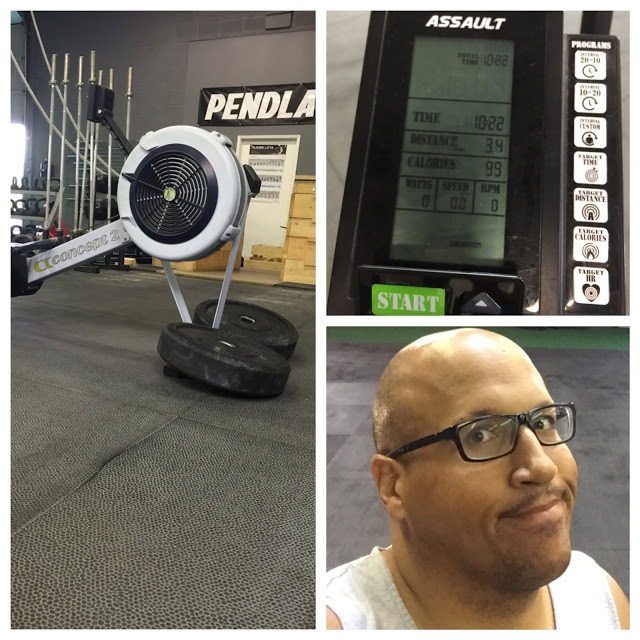 Look at that weight holding the Rower down!
I digress though. This week I started trying to do the
complete conditioning component of the @CrossFitCanuck programming. I know that
heavy Squats are still out, but bodyweight… well let's give it a try. Monday we
hit up Angie as a birthday request and I figured this was a good a time as any
to try things out. I shaved two minutes off my 100 Pull-up time (and yes, you
read that right), but I was slower in the Squats. Still there are two big
POSITIVES. One, I did all 100 Air Squats to parallel (or pretty darn close) and
I took 1m40s off my Angie time (finished in 32m02s). WIN! Wednesday we had a 4
round MetCon (Metabolic Conditioning for you non-CrossFit folks) of 2 minutes
ME Calorie Row, 15 Push Press (my knee was sore from Monday) and ME Burpees
(with the remaining two minutes). Your score was total number of Calories +
Burpees. I could really feel the eight weeks off (cardio wise), but I still
managed to Row over 40 Cals in each round and completed 30+ Burpees. WIN… I
think.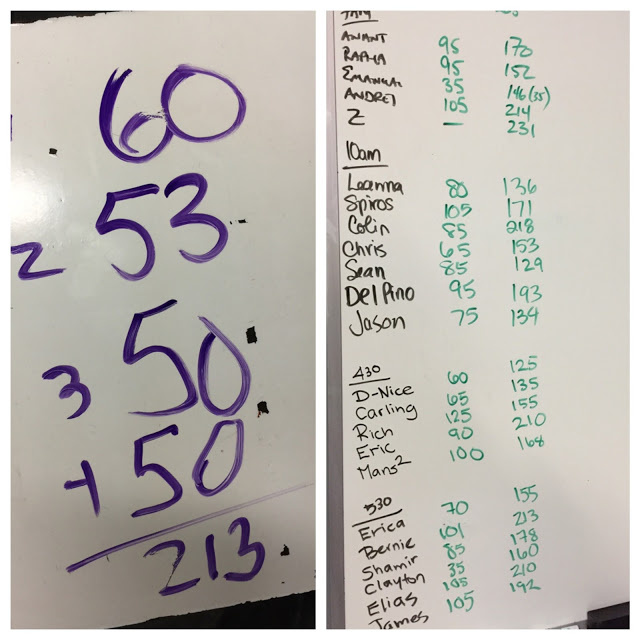 Getting back on the board!
That should be enough to cover the 'CrossFit' portion
tonight.  Before I move on, I did want to
give a well done to @CrossFitCanuck for hosting one of the UG Series Women
Strong Events this past weekend. If we're friends on Facebook or you swing by
the Canuck Facebook page, you will see an album from the event. What a cool
event. Raising money for a Women's Shelter in the Scarborough area, 16+ teams
got together and absolutely kicked butt! I love watching CrossFit Team
competitions. Watching people push their limits because they aren't just
competing for themselves, but for their teammates and still having oodles of
fun along the way. Outstanding job Ladies!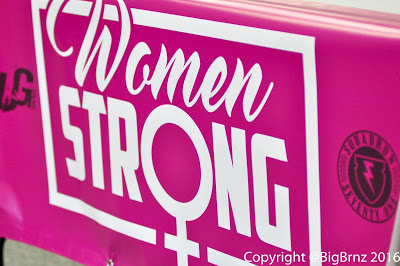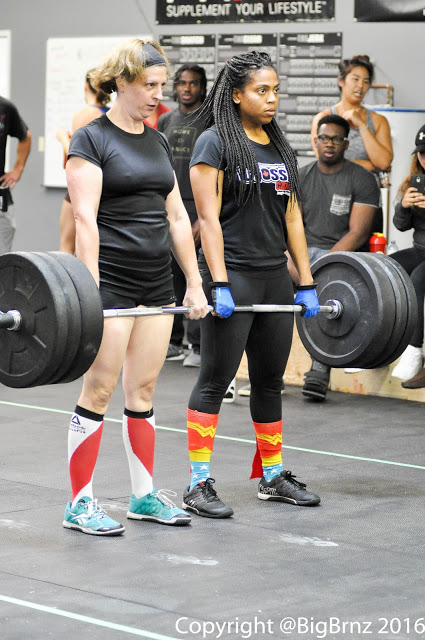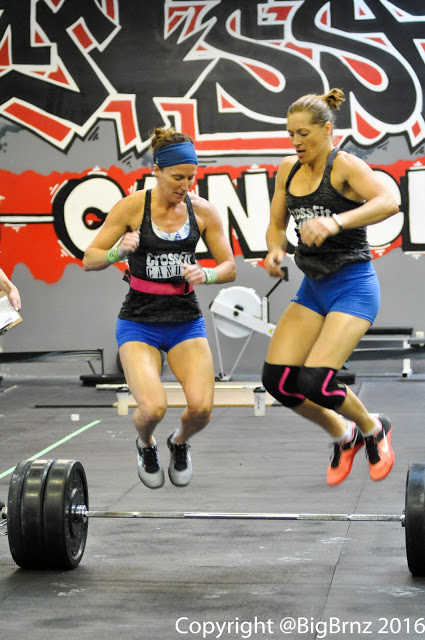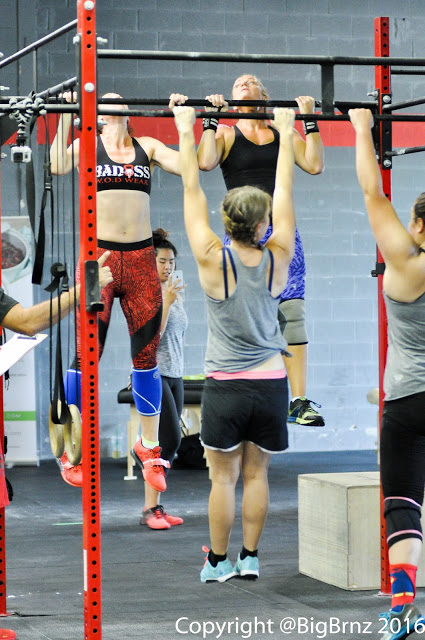 You tired yet?
No?
Well I am. Ever since training ramped up, there doesn't seem
to be enough sleep to be had (or Epsom salt bathes)… Still, we're moving on…
I'm getting MARRIED!
The next 16 days promise to be a whirlwind, but I'm going to
do my best to soak it all in. Routine is going to be a key for us and
@SavannahJessie has us on a really good path, routine regarding when we work
out and really pushing to cook healthy meals instead of going out. Yes, I know I
don't eat enough vegetables, but I'm trying…  I will be back to you guys soon, have a great
night!
Beez