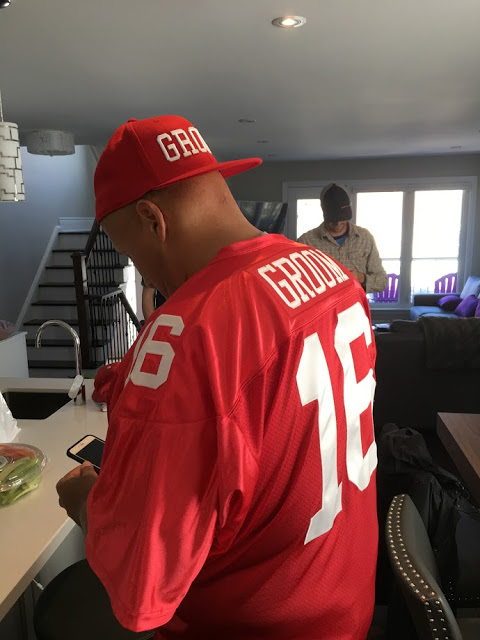 Styling Jersey and Cap!
What can I say except 'Thank You'.
Those words are often taken lightly, especially in today's
high tempo society.  Everyone is in a
hurry and thank you is a perfunctory, throw in kind of thing. Does it really
mean what it used to? I'm not sure one way or another, but last Saturday, a group
of my wedding party and a bunch of friends got together to toast an end to my
bachelor days.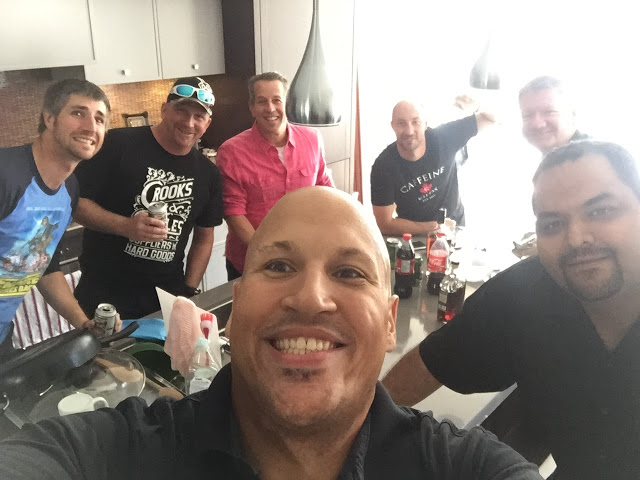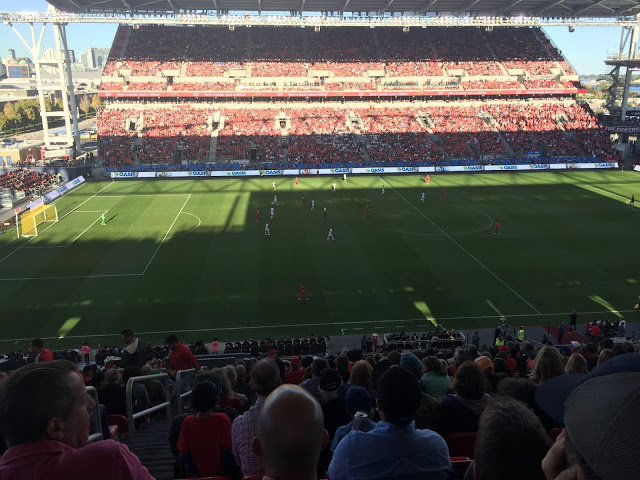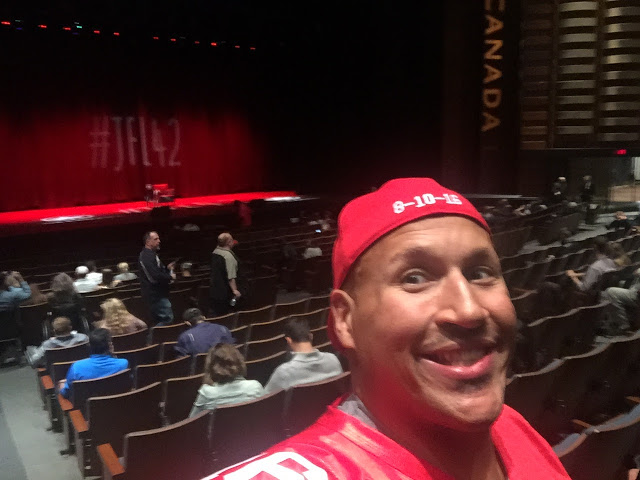 What a great night! Now I know what you're thinking, but it
wasn't that kind of party. I've come to the realization that I'm not 22 anymore
and as a testament to our maturity, we didn't descend into a booze soaked evening
of debauchery.  Sure there was drinking,
but it was a marathon performance for the ages. Drinks at Casa de @Keilshammer,
a BBQ (and drinks) @ChrisMoncayo, a TFC Game (with a flyover by CF-18s), dinner
at @thecraftbrasserie (the fried chicken sliders are crazy good) and finishing
it off with Just For Laughs 42 with @JimJeffries. Whew. That was the longest
single sentence on this blog and a very long fun evening.

A huge Thank You to Mr. Raf for ensuring we got everywhere
in one piece and to @Keilshammer, @ChrisMoncayo and @3DinTO. Thanks to the boys
who came in from Kitchener and Brantford and for everyone who came out.
Beez
PS… I think they called each other…