Sometimes the view from the floor is best…
April – It has been a little bit emotional
in @BigBrnz land over the last few weeks. If you aren't sure why, have a quick
look at
EXPOSED
to get caught up and everything that's happened. With all the
ups and downs, I felt a little bit like Rocky Balboa in Rocky I. Beat up,
punched, hurt, but still getting up. *Spoiler Alert* Rocky didn't win, but he
proved he belonged there. I didn't win 16.5, but I'm not giving up and I will
get that time back. I even have a couple of volunteers who are crazy enough to
do it with me. Now the date isn't firm yet, but it will be a Saturday in
September if you would like to come out and cheer us on.
Lots of Homework.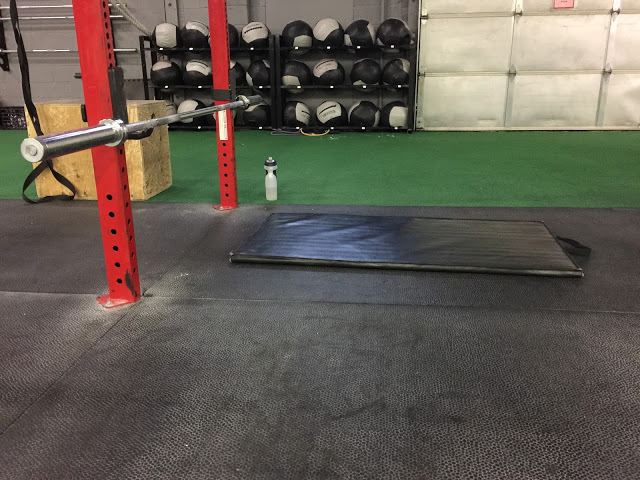 The Torture Rack
Since those revelations at the end of the
Open, I have been hitting the books hard. It was just like old times, 50 GHD
Sit-ups (now that I'm a bit more comfortable with the machine), 50 GHD Back
Extensions and a myriad of other movements every night after class. Back to
working on the things that just aren't working the way they are supposed to, my
Beat Swing and my Pull-up primarily, but soon to include HSPU work and the
Bench Press. All in all, it feels good to have a goal and to be actively trying
to achieve it.
As a weird side effect to whatever has been
going on with me, it seems that while I've lost some of my endurance (think
motor), my strength has improved. Go figure. The last two weeks have seen PR's
in my Push Press, Push Jerk, Clean and Jerk and Back Squat to go along with a
31 second improvement in my Grace time (30 Clean & Jerks).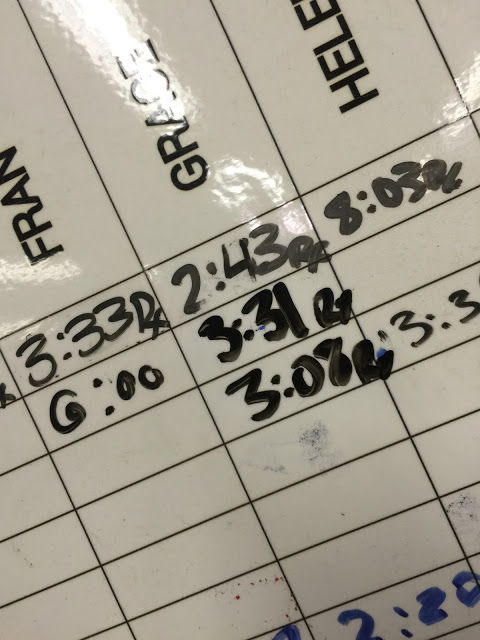 I think I can still get faster…
Summer is almost here which means a whole
bunch of outdoor adventures. First and foremost, I am riding in the Becel Ride
for Heart for the 6th time and I need some help reaching my
fundraising goal. Heart Disease and Stroke are the number 1 cause of death in Canada
and it affects the life of someone every 7 minutes.  I know that we all have bills to pay and
other commitments, but this is a really important cause and if you could spare
something for a donation it would be appreciated. Click the Ride for Heart logo
below to be taken to my page. In exchange for your generosity, I will be riding
the ol' Red Rocket 75KMs up the Gardiner and DVP. Thank you for your help!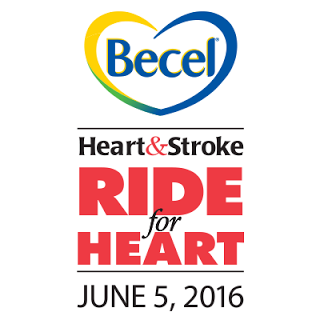 Summer also means resuming run training for
Chicago in 2017 and runs after WODs will be common. If anyone is looking for a
running partner, I'm your guy! The Rowing program is also on deck along with
potentially the CrossFit Endurance program @CrossFitCanuck.  I think it's going to be busy this year… Just
saying.
Beez