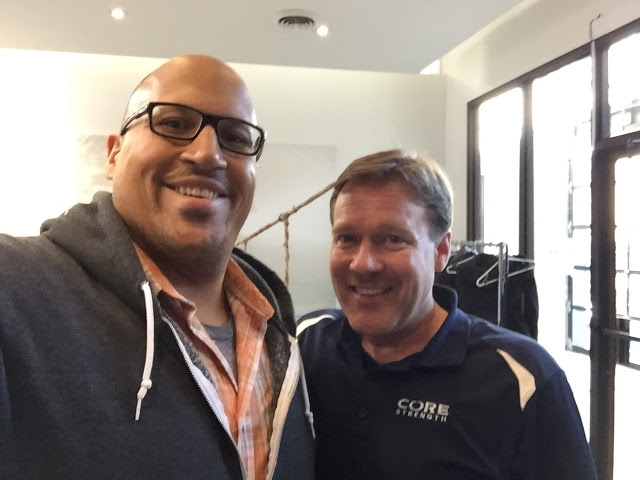 The Wizard of MAT!
Wednesday (November 25) – So as
@keilshammer loves to point out, there is a lot of talk on
www.bigbrnz.com
about injury (mostly mine).
Yes, I'm clumsy. Yes, gravity does work against me which sometimes results in
some entertaining and yet highly painful experiences. Sometimes it almost makes
me wonder if it's just me or if other people have as many nicks and injuries as
I've cataloged over the years. In recent time I've talked about visits to
CoreStrength
to see the Wizard of MAT (Ian), because of all the things I've tried
it's A) the most effective, and B) the craziest thing I've ever seen.
This latest visit was a result of a warm-up
with a 45lb bar. Nothing stupid, just moving from the hang to front rack. POP!
WTF? Right bicep on fire. As the pain didn't disappear for several weeks I
started Googling bicep injuries and determined I didn't have a torn bicep. Well
the Wizard found a dimple indicating a tear, but not a significant one. He
determined it's a Level 1 and that the healing process should almost be at an
end. Still there was work to be done, Lats, Pecs, Traps and all manor of other
items were in shutdown. Ian worked his
magic and with a body that was starting to feel better I gently headed back to
@CrossFitCanuck for so work.
Warm-up
Row
Beat Swings
Lunges
"Deadlifts make the World Go Round" –
Humming Gently. Well they do up until you get to 365lbs and then you realize
that the thoughts of a PR go out the window at 395lbs. Oh well, still a good
day at the office.
12 minutes to find Heavy Deadlift (from 2"
risers)
1@365lbs
Mindy
20 minute AMRAP
2 Rounds of Cindy
5 Pull-ups
10 Push-ups
15 Squats
Then…
1 Round of Mary
5 HSPU (Box, Ring Dips after Round 1)
10 Alternating Pistols (Box-ups)
15 Pull-ups (Ring Rows after Round 1)
Well, it was good in theory. The Pull-ups
ended up being a little bit too much on day one and I started to fatigue very
quickly. The pain wasn't far behind and I modified the heavy round of Pull-ups
and Push-ups. Still I managed to get through 3 Rounds (of 2x Cindys and a Mary)
plus 5 Pull-ups.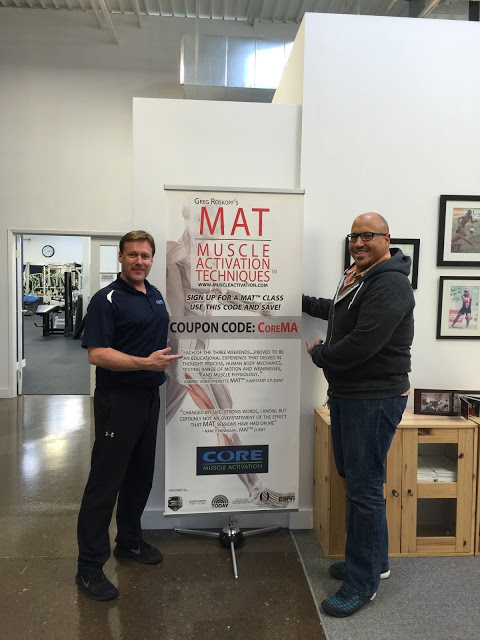 Stuff to make you S-M-R-T
Ian gave me a list of exercises to try and
ensure that everything we turned on, stays on. Hopefully from here I will be
able to get back into rhythm without a gross amount of discomfort. It's only
one part of the overall plan of health focused on good clean eating and a solid
schedule of exercise. The countdown is on to Dominican Republic and to Wedding
Day!
Beez