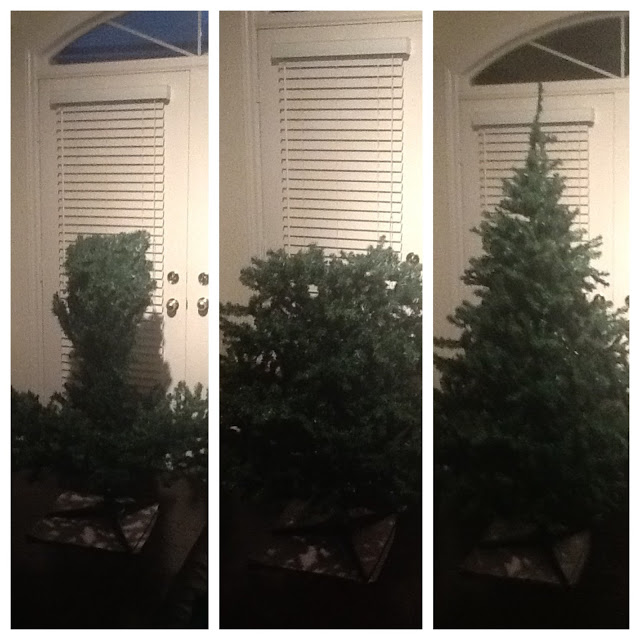 In Progress…
Sunday (November 29) – After a little
Christmas preparation at the ol' Casa and a trip to the Big K Christmas party,
@savannahjessie sent me on my way Sunday morning for my first ever weekend
weightlifting class. It was an abbreviated session, mostly because I didn't
realize that Sunday's were 2 hours and not the regular 1. Still, I learned some
new things and had a moderately successful day banging the plates.
Warm-up
2 Rounds
150m Row (all arms)
150m Row (full)
Then…
Broad Jumps to Squats
Inch Worms to Russian Baby Makers
We learned a new technique that was
designed to help you keep the bar close. It was pretty neat since I've never
tried anything like that before. With a green band wrapped about the rig we
work through the 3-position Snatch. I could feel my lats working to keep the
bar close, maybe for the first time.
Drop Snatch
4×4 @75lbs
20 minutes to find
1RM Snatch
I had a lot of trouble controlling the bar in
the Drop Snatch with an arm position in the rear plane, but I fought for it. Still
I gave the Snatch a go and was pleasantly surprised by how the bar was moving.
Maybe I was channeling some of @akaribatman and his long lost orange 'PR'
towel, but I worked up and got 64KG up and just missed 66KG over the back. Still
at 141.1lbs it was a nice little Sunday PR for me.
Beez