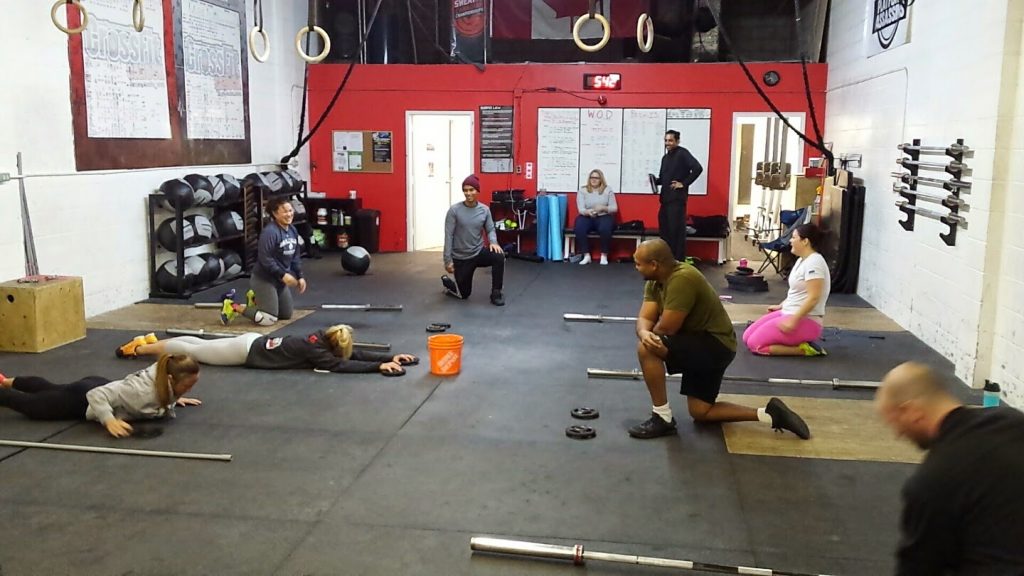 Coach Z Warming up #530Crew
Wednesday (Jan 7) – Wow, my emotions have been all over the
last week. Again, thank you for all the
well wishes and congratulations. It's been tough to get into the swing of
things after the holidays (and the time away), but I managed to make it to the
2nd Nooner of the week. It has been a struggle to make it though
because work is absolutely going INSANE. Finding the balance (work/life) has
been nearly impossible just because by the time 5 rolls around I am mentally
spent. Jokes aside for all you clowns that are thinking, mentally spent, that
shouldn't take long. Ha-ha. Still, with how I'm feeling, I have to find the
motivation to keep moving.
Warm-up
3 Rounds
Partner Wallball
Partner Ball Slams
Skips
Today is a big day, 13.3 is on deck with a lot of work
before we get there. I like going back and retesting these WODs, it gives you a
benchmark to measure progress. 1 caveat to that though, the day 14.5 shows up,
I'm calling in sick. We started with a 4
minute EMOM of 1 Shoulder Press and 7 Push Press @105lbs. Today I got to work
with Mr. Wyles today and he kept us moving at a pretty solid pace. We followed
this little complex up with a 3 minute EMOM of 3 Good Mornings and 1 Behind the
Neck Push Press @125lbs. Hamstrings, SCREAMING. Well, we might as well do Karen
then…
13.3 (12 minute CAP)
AMRAP
150 Wallballs
90 DUs
30 (Muscle-up Progressions)
3, 2, 1 Go! Get the biggest chunk out of the gate while you
are fresh. 21 Wallballs in and I was in trouble, big time. STUPID KNEE. Getting
into the bottom of the Squat was brutal. I really wanted to get an RX time for
Karen since the first time I tried it was a 14lb Wallball, hungover and after a
WOD. I wanted to get to the DUs, but it was a struggle just to keep going. I
didn't get through the Wallballs when the CAP hit, but I didn't stop either. I
managed to finish with a sub 13 minute Karen, but that will not be good enough.
We will meet again Karen, next time I will win.
On the coaching front I'm squarely in section 2 of 3 and I
am still really loving it. I still have work to do, but hopefully I will always
be progressing. It is really cool to be able to stand on the other side of the
class and hopefully be able to help or teach someone. It also forces me to
really focus on how I am completing movements and little slips in attention can
lead to someone picking up a bad habit. Message received.
With all those Squats and the off kilter manner I did them,
it looks like I will be taking it easy through the weekend and restart on
Monday. Have a great weekend.
Beez