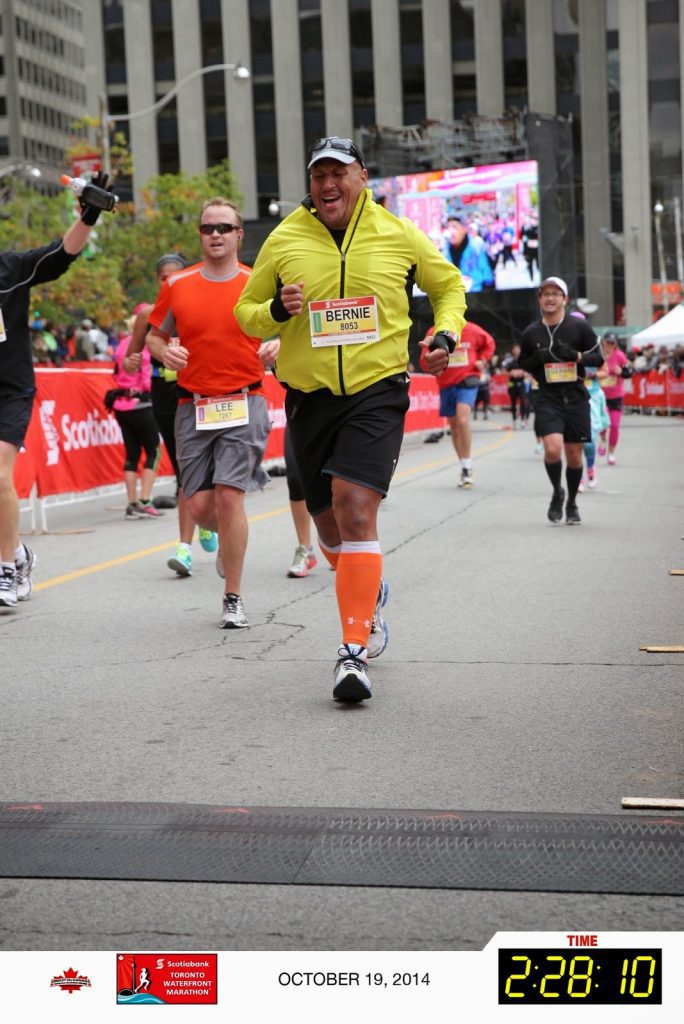 It has been a long time since I was at
@CrossFitCanuck for a WOD. I am still slowly recovering from Sunday's Half
Marathon and my legs still aren't 100%. Tonight has a simple plan, work hard,
avoid the Back Squats and then get Day 1 of my new training cycle (more on that
in a minute).
Warm-up
12-9-6
Bar Jump Overs
Burpees
Then…
Punch Outs (@2.5lbs)
Snow Angels Top (@2.5lbs)
The WOD before the WOD, Coach Z (@zlreyes)
described this as and he was 100% correct. There was a Bear Complex between the
Jump Overs and the Burpees, but I did a few of them and my legs were not
feeling it. It was a solid warm-up to get the blood flowing and things moving.
Instead of doing Back Squats, I was doing the Cash-out from Monday evening.
There was some serious ab work coming. 4 rounds of 25 Hollow Rocks and 25
Atomic Sit-ups. I managed to get through 75 Hollow Rocks and 50 Atomic Sit-ups
before I timed out.
WOD (12 minute AMRAP)
3 – 6 – 9 – 12 … Wallballs (@20lbs)
20 – 40 – 60 – 80 … Skips
1 – 2 – 3 – 4 … Burpees
Well this did not go well. I started out
with DU's, but I could not string them and it was driving me mental. Seriously
Mental. I also wasn't feeling really well by the time I got to round 2 and by
the end of it I was out the back door of the box and contemplating if where I
would be tossing my cookies. All in all, not a pleasant feeling during this
one. I did manage to shake off the queasiness and finish 5 full rounds + 6
Wallballs.
Normally I would stick around for the BWOD
or the Cash-out, but based on how I was feeling, it was time to leave. Straight
home and shortly thereafter it was time to get some food and get some sleep.
Beez