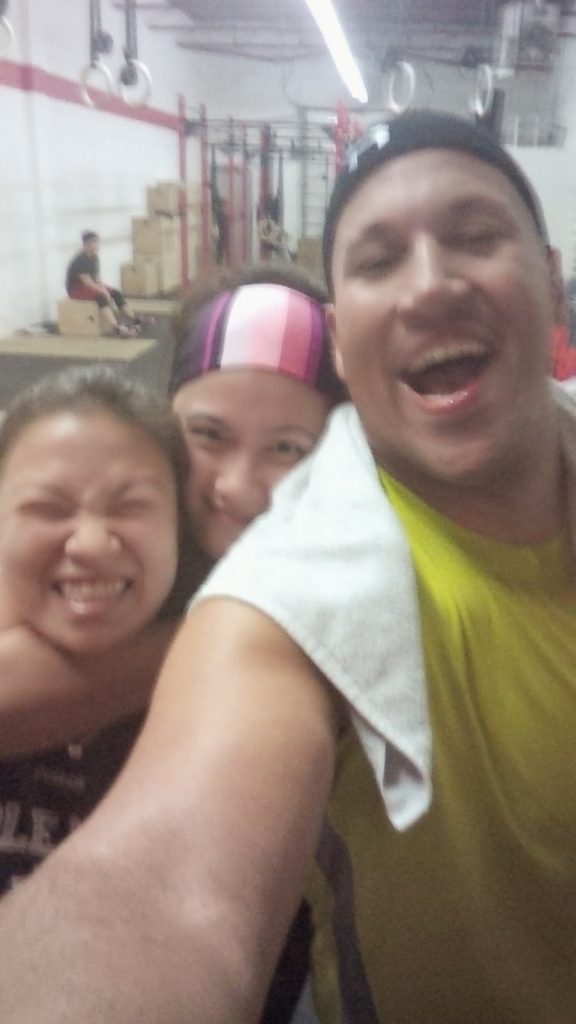 There are times to say goodbye, but this isn't one of them.
Until we meet again Snake. One of our own (who is home for a visit) is off back
to school in Boston (pronounced Baaston). She drops into @CrossFitCanuck
whenever she's home and it's always nice to see her, especially when she's
cheering you on to finish that last few reps. Snake, we're going to have to
talk about your going away WOD, because Lady, that sucked. Of course you can
hear Jillian chuckling somewhere saying the Open is coming and sometimes love
has to hurt (FYI, it did).
Warm-up
500m Row
10 Inch Worms
20 Jumping Jacks
10 Push-ups
20 Jumping Jacks
With a full house for the 1030a class and a Push Press
strength portion, Team Weak Ass (@SarahBassels and I. She named the team)
paired up to sling some iron. We started off slow and Coach G (@girmantitov)
gave us some extra time to work on it. We were looking for a 5RM Push Press and
since everything went well @115lbs on Thursday (and with a visit to Dr. Ian
scheduled for Wednesday) I was looking to get heavy. With lots of coaching I completed
the 12 minutes with a 5RM of 160lbs! Eff Yeah!
Snakey's Birthday Ladder
40 Burpees
3 Squat Cleans (@155lbs)
10 Pistols (20" Box)
30 Burpees
3 Squat Cleans
20 Pistols
20 Burpees
3 Squat Cleans
30 Pistols
10 Burpees
3 Squat Cleans
40 Pistols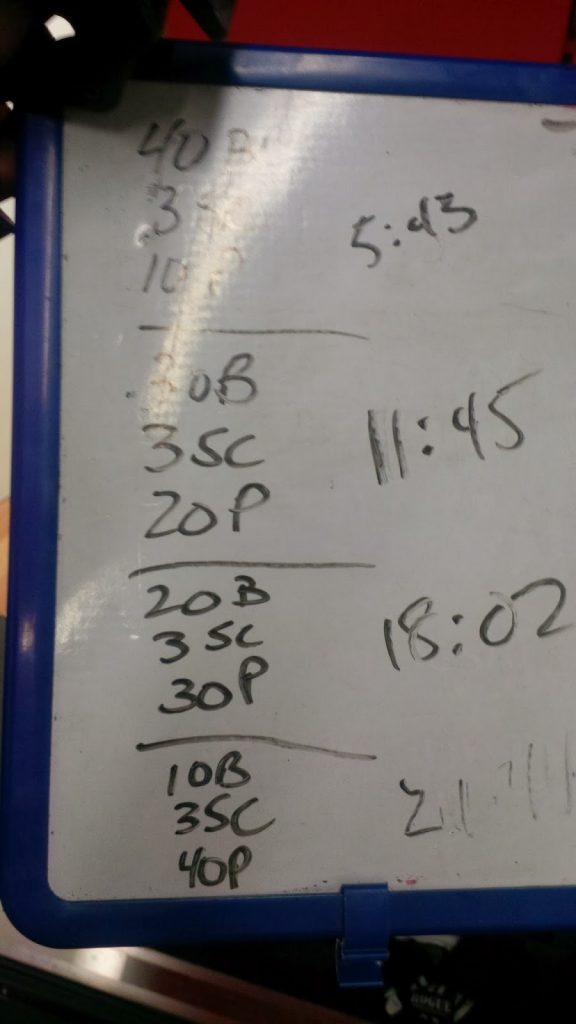 I hips almost started crying with the first Burpee, but in
true Canuck fashion we all got them done. Since Squat Cleans (proper ones) have
entered the arsenal, WODs have become a lot more challenging. More fun too. Pistols
are something I need to start adding to BWODs because I have a feeling that
getting better at them might make my Squats better. I finished in 21m44s (Rounds
of 5m43s, 6m02s, 6m17s and 3m42s). It's a privilege to be able to work out with
my fellow Canucks, because there are some serious machines who call our box
home. They are all out, all the time and
it's inspiring to watch.
Cash-out/BWOD
Glute Stretch
Hip Stretch
Calf Smash (with Lacrosse Ball)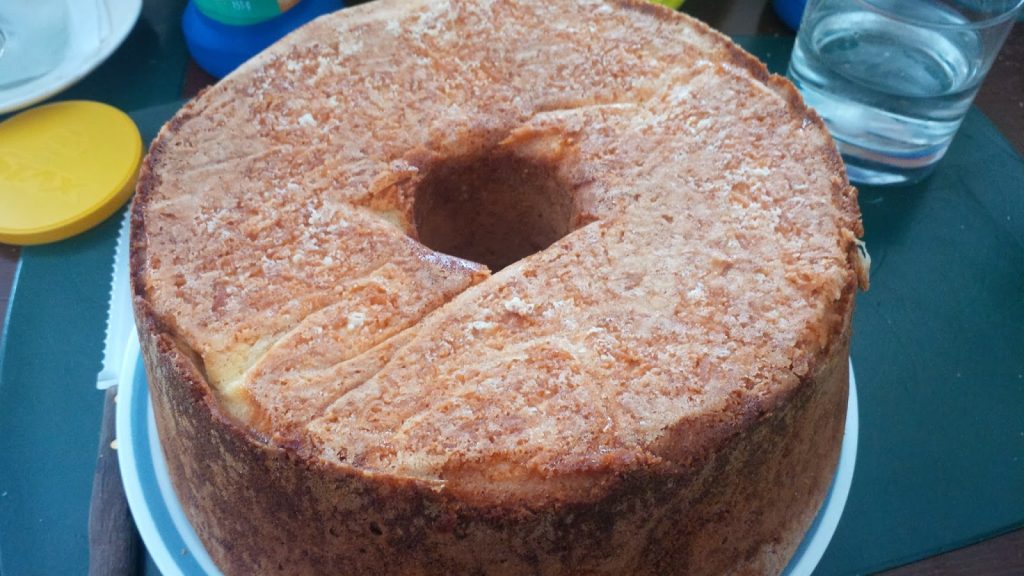 Momma C's Coconut Pound Cake
It's been a tough week, which basically means that I had a
stupid amount of fun, running myself through the floor. Some really hard
(scorchers) WODs and some great effort all around. Headed to Kitchener for Phat
Boy Fiesta on NFL Championship Sunday and some much overdue family time.
Beez