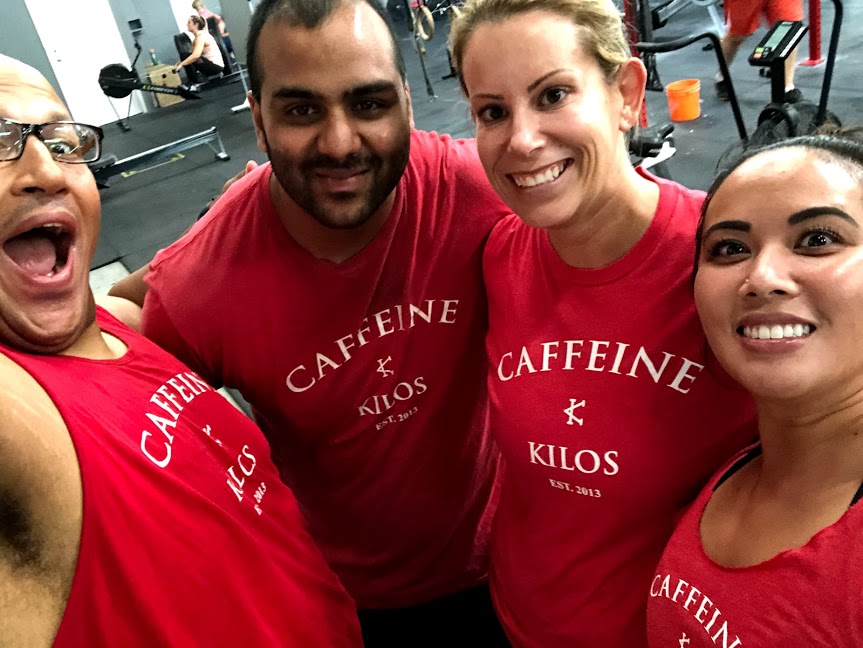 I love the fall! In my opinion it is the best time of year. It's not too hot, you have the option of wearing a hoodie (or bunny-hug for my western peeps) and WODding doesn't feel like you are doing it in an oven. That having been said, we had to get a little ways into September to start enjoying the cooler temps. It's been nice to be a part of a somewhat 'regular class' again and to see the #530Crew hashtag making it back to instagram!
Lean & Clean
The Lean & Clean Challenge kicked off after Labor Day and with new numbers (nutrition) and points up for grabs.  It's been a challenge so far to get in for regular work, but when I can get there I do. I'm on a training course next week so it might be difficult to get to the box, but I will keep doing something (Running probably) to ensure that the weight numbers move in the right direction. Still, working out is only a part of this, eating (which needs to improve) is the other major component.
WODs
I have managed to get a few WODs in and I hit a Thursday weightlifting class for the time in FOREVER. Big thanks to Coach Rob for the tips and for James K for working with me. We worked some Front Squats to finish (see the video) and while they mostly felt good (there was one rep that was squishy), it was awesome to move with little pain. For WODs it's been a case study in modifying activities but working hard.
Challenge
How is your Challenge going? I was a little slow getting moving, but since Wednesday I've managed to squeeze in 350. That number will go up as the days go on. How has it been going for you? Stay with it. Keep working. The goal is 2,500.
Happy first weekend of FOOTBALL!!
Been