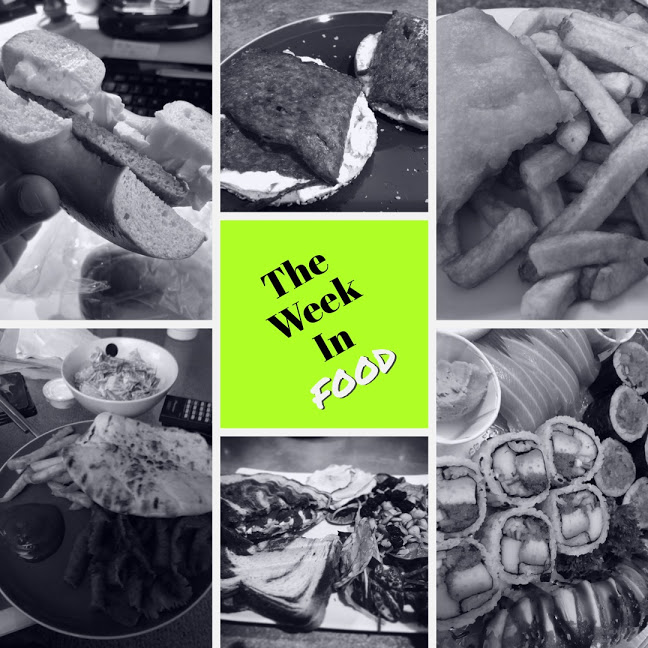 So let's talk about food. I missed last week's post so today is a double feature and like all things, one is good and one is terrible.  Wit a whole lot of turmoil in the household because of a death in the family, we were all over and food prep fell to the wayside. When that happens, it is very difficult to be successful. Still there are always going to be things that will challenge you and you just have to figure it out. We came back at it the following week and we had much better results.
Breakfast
During both weeks, breakfast has been tough. Now I did have some good components that could be leveraged into really tasty and nutritious meals. @Savannahjessie and I are trying out @trulocal for good quality meats delivered and one of their choices is a chicken breakfast sausage.  It is SPECTACULAR! Add a couple of scrambled eggs, a dollop of mustard and a banana.
Lunch
Remember how the last time I wrote I said it was the week of pizza, well it was the kickoff to pizza-geddon.  I ordered pizza because I was tired and lazy (but I did customize to thin crust, well done with healthy toppings).  The Ladies at reception bought my shawarma pitas from Shawarma Empire which were just on the healthy side of my selections, but not by much.
Dinner
These were the lone bright spot over the last two weeks. Here we did excel with chicken breasts, beef sausage, steak and a whole lot of vegetables. We made some and used some of the JD Foods premade frozen lunches for the other.  The meals were delicious, but there may have been some issues with portion control. It will be something I will keep an eye on as we move forward.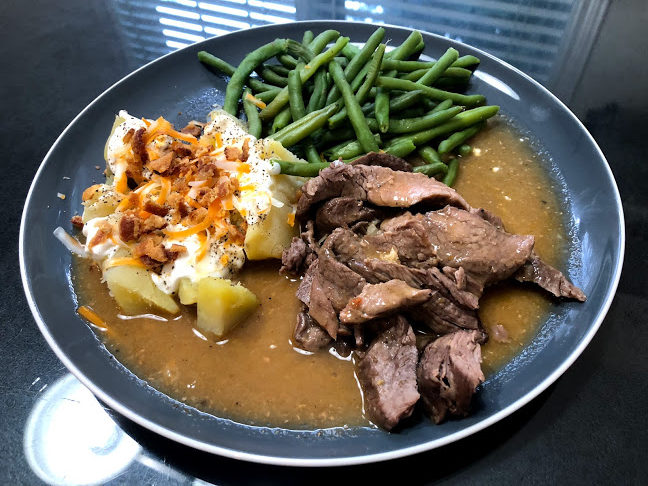 Snacks
None… End of story. I need to make sure that I have food available for those in between sections…
Supplements
All of the supplements have stayed the same, but I've added an old staple back into the rotation.  Osteomove is glucosamine, chondroitin and turmeric. All designed to reduce and inflammation and hopefully make my knees better.
Fails
Oh boy. The fails were many. As I alluded to in the opening, preparation is the key to success and my prep wasn't good. The pizza struggle was very real. The struggle is I love it and it's not the best thing for me. I also had a complete breakdown and visited @TacoBell for a #FriesSupreme and a taco. There was also a visit to a local fish and chip place that while very tasty, was again not a great health choice (York Fish and Chips, the fries are perfect and the fish was very good). There were lots of bagels (with cream cheese) this week, and a Jamaican patty or two. I wrapped everything up with a weekend away, rye, wine and cider.
Basically two weeks ago was not my finest time, but I bounced back last week. Hopefully now that the @CrossFitCanuck Lean & Clean challenge is on, I will be able to get back on track.  The key is to always bounce back.  If you have a week that is not perfect, come back next week and be spot on.
Beez