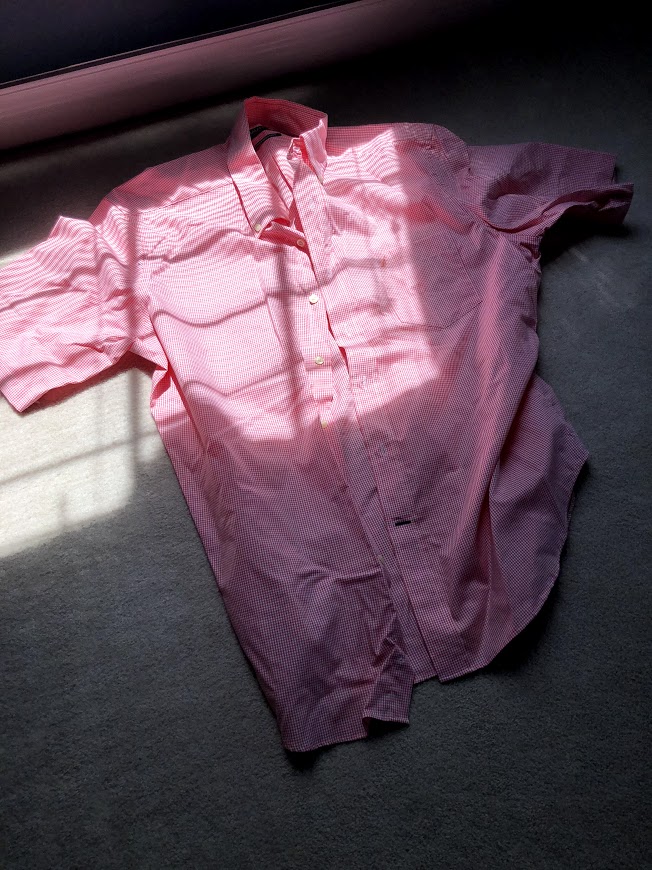 The Shirt That Will Start The Revolution
What dismal and depressing title… Fear not, all is not lost (I hope). Let me get you up to speed on what the deuce is going on and hopefully that will provide some perspective on where I am, what has for lack of better words 'gone wrong' and what I'm going to do to 'right the ship'. That's a lot right?
Work/Life Balance
We hear a lot about the work life balance now. Blackberry seems to have started it with their phones and the 'work' vs 'personal' separation for apps and now it seems to be the buzzword across multiple industries. Make sure you take time to keep yourself healthy and to enjoy life is the motto in order to make people more productive and less resentful to long hours and impossible deadlines. It's a good concept in theory, but based on readings and observations, they only apply as long as the bottom line remains healthy. Do more. Do more with less; these might be a little more accurate. Still, one must always try to find that balance. For the last six months I've been struggling to keep up with the workload (my Boss departed for a better opportunity) and taking a Masters Certificate in Project Management from Schulich School of Business (which I passed in case you were wondering) all while still trying to have some type of life. @savannahjessie was a rockstar during this time picking up the slack in the household while I tried to keep my head above water. It was tough, but we survived. Happily we are starting to see the other side of the tunnel, but there still seems to be a way to go.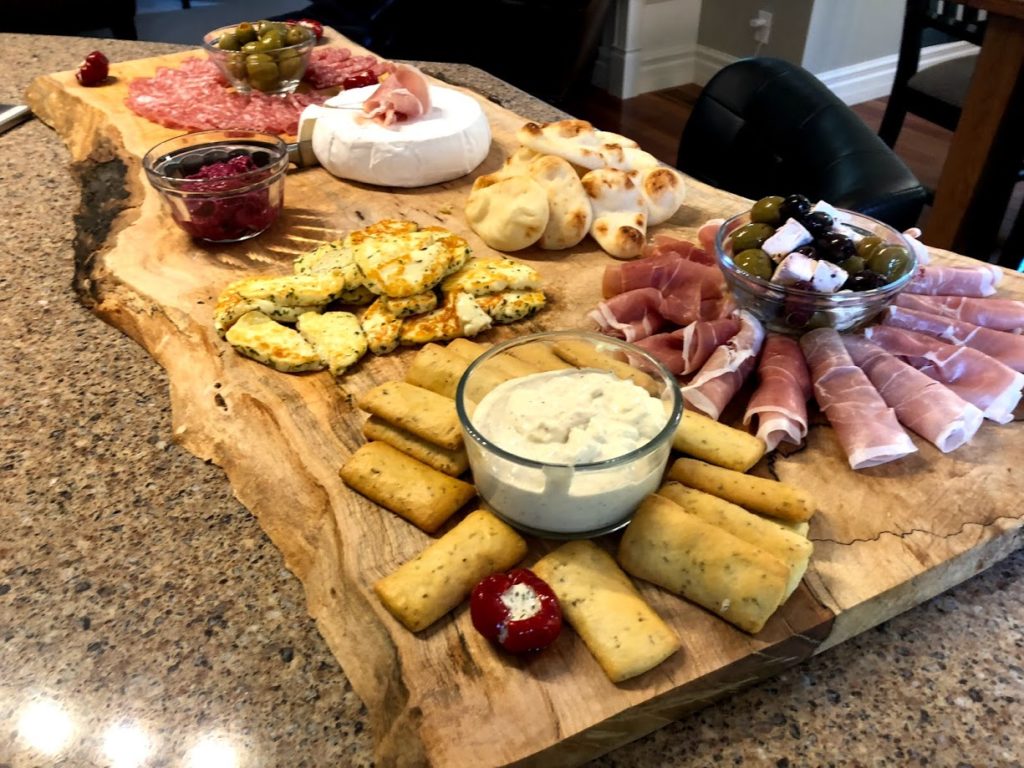 World's Largest Charcuterie Board… Also my last <sigh>
Everything Else
With all that's been going on, something had to give and sadly it was my health that took it directly on the chin. It really is hard to work 9a to 5p, hit the gym for a couple of hours, head home, get some dinner and then still try and do anything other than head to bed in exhaustion. Put in a solid week and you have homework or school to look forward to. Not a lot of time to take care of laundry, cleaning, meal prep, seeing a movie, watching the grass grow… you get the idea. Regular workouts became a lot less regular as there just isn't capacity from a mental or physical standpoint. As you can imagine, long hours, with lax fitness and sleep has led to an uptick on the scale. No don't get me wrong, it's not an apocalypse moment, but I can feel it and the feeling sucks. I'm already being limited by two knees that have a combined age of 150 years and no real goal for this year, so something has to be done.
Wow, this is getting really bad. OK, let's turn this around, because I have no doubt that at least some of what I said resonates with people. It might not be the exact situation, but we are all faced with time constraints, dips in motivation and let's be honest laziness. Fitness and health are not easy and they have to be worked on continually. The older you get and the harder it seems you have to work just to maintain… Damn you Father Time! So, how do you get the 'Mojo' back once it leaves?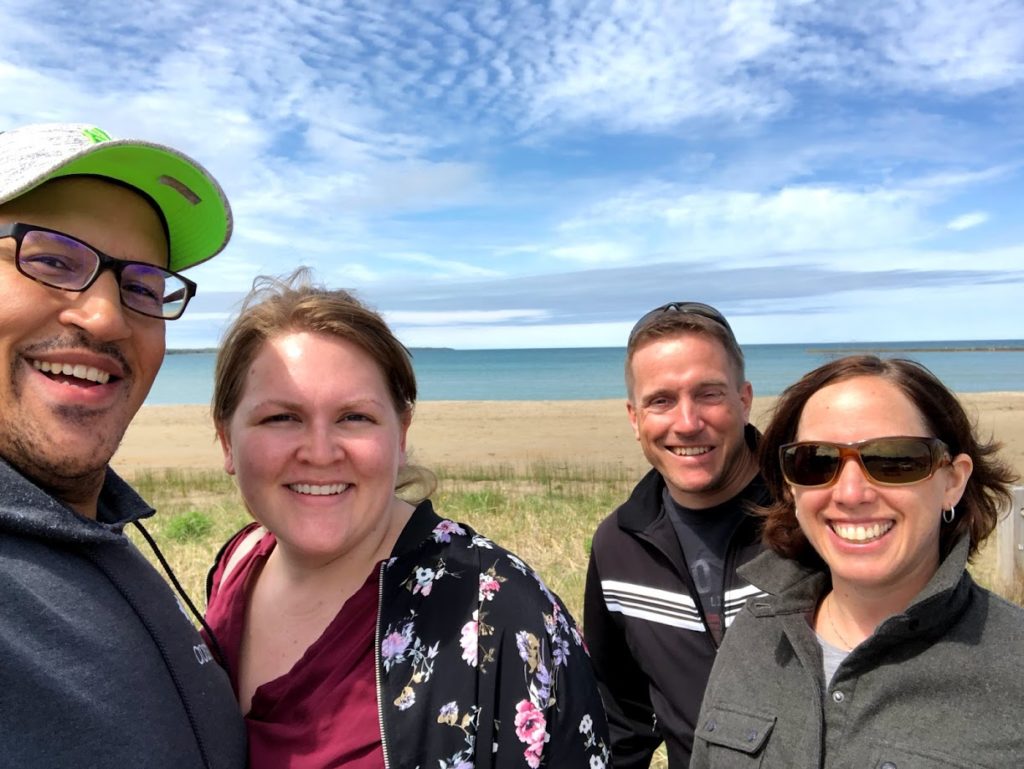 @savannahjessie, @Iloveport and @C_R_Morton enjoying the sun before riding!
Gameplan
Getting everything back on course is going to sting a bit. There's no way to sugarcoat it and there are no short cuts. I've slowly started by talking about it with @canuckcoach. Now she may think that I've disappeared since that conversation, but admittedly there has been a lot going on. The goal she set of working on My Fitness is going to be a good start, but it isn't enough. I only seem to have success if I'm driving like a madman towards a goal. Fitness isn't specific enough. Welll now there is a shirt. I bought it when I was near my lightest. I want to fit into it again before the end of summer. That means dropping weight. Dropping weight means paying attention to my macros and intake and exercising regularly. Fitting into it will make me happy. See, the goals don't have to be Earth shattering, but the do have to be specific.
I've started back @CrossFitCanuck and I've started doing the #Doubles again. #Doubles? Yes the CrossFit and #Sweat60 double feature (back-to-back). Nothing says going all out like two hours of solid effort. Thanks to @Savannahjessie's Ride to Conquer Cancer training I've also been on the bike more this month then I was all of 2017 (I may have mentioned that and it still blows my mind). I've even been trail riding for the first time ever with @iloveport and @C_R_Morton in the lovely woods of Saugeen Shores (Boy, it sure gets hard to pedal when the mud gets deep. Sheesh). Finally thanks to my running partner @JessyR1978 I now have a desire to run virtual races to receive awesome real medals… damn youuuuuu Disney (*shakes fist). So once again the fitness goals are locked loaded and specific (Get to Classes. Help @SavannahJessie train. Get Awesome Medals).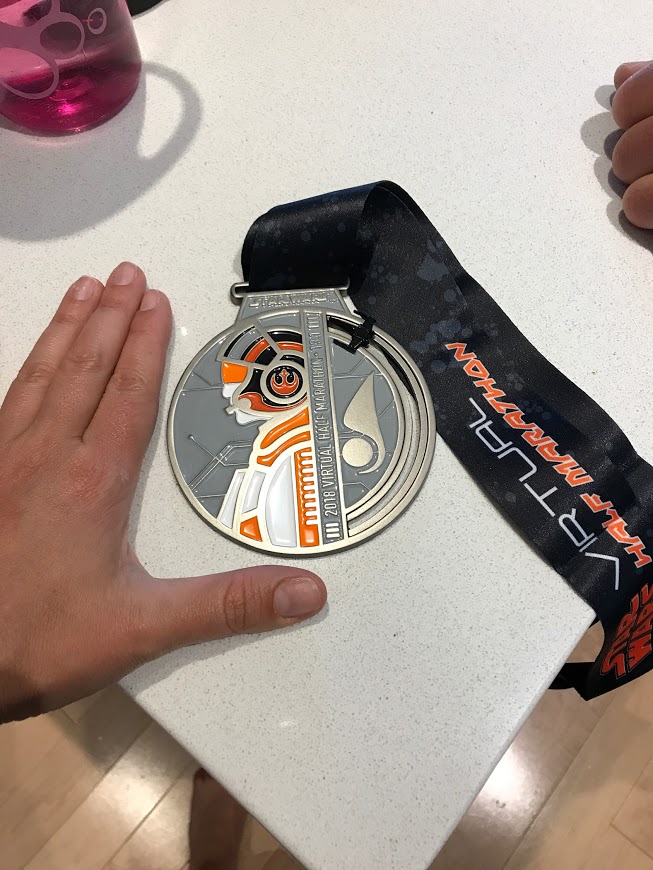 How freaking cool is this??!?!?? The X-Wing MOVES!!!
OK. That's enough for today. As I go back to studying for my PMP and contemplating if running or @CrossFitCanuck will be my exercise for the day, I leave you with this. We have to make time and we have to set SPECIFIC goals. No one is going to look out for us (no matter what we think, hope or believe)and health comes down to making a choice and starting a habit. The sun is shining. It's hot outside. Get out there and have fun.
Good Luck,
Beez