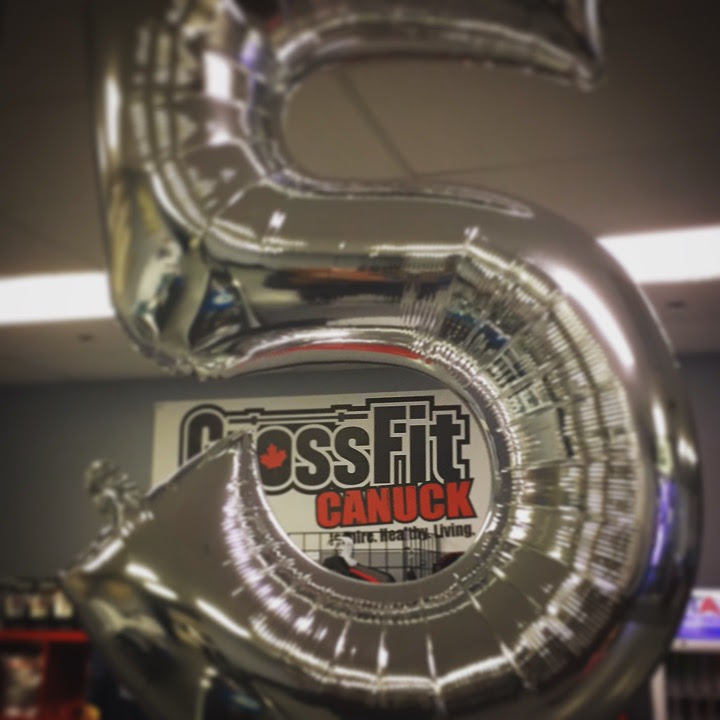 A very Happy 5th Birthday to CrossFit Canuck!
August 8, 2009. What's significant about this date? Not too much really, it was just the first time I posted to Blogger about starting my fitness journey. The post was called 'Getting Ready' (click to read) and it basically gave a little bit of a background of who I was and what I was trying to do. I was starting this little blog as a way to remain accountable as I started P90X with the hopes that I could break through the 300lb barrier and the plateau that I had reached. Did I think anyone would read it? I hoped so. The hardest part about any journey like this, is staying on track. I hoped that by making my struggles, victories and breakthroughs public, I could keep moving forward and maybe help someone going through their own transformation. Has it been easy? Nope. I am not a big fan of sharing my emotions/feelings, but the only way to move forward was to be honest. Over its' course www.bigbrnz.com has chronicled Gym Life (Good Life), discovering CrossFit and @CrossFitCanuck, Running Duathlons, Half and Full Marathons and Cycling up mountains. It's also been a way for me to share life events (buying a house, getting married to @SavannahJessie and everything in between). Some would say that things got repetitive (and sometimes they might have), but the goal is to always keep sharing and in that spirit you will notice some changes coming. More frequent posts, some Guest Posters and who knows what else.  The look and style has changed over the years and I have moved from Blogger to WordPress, but the tone and the mission has always been the same (even if the style the content takes changes a bit). I hope you will stay with me for the next 1,000 posts. Thank You.
So where have I been since Chicago?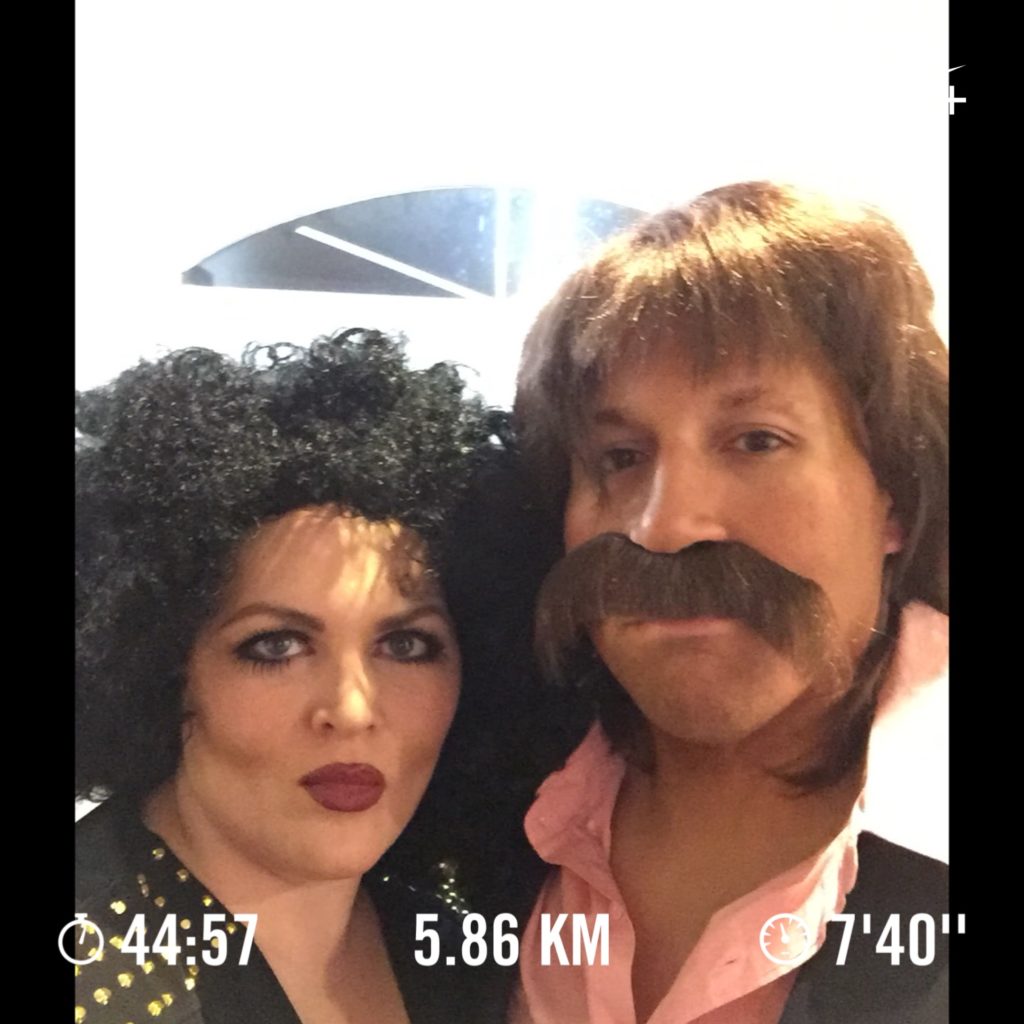 Halloween Shenanigans
Well I've been trying to a) figure out what my next challenge will be and b) try and fully recover from the Chicago Marathon. The down time has been a nice change since the frantic lead up to October, the injury prior to the race and then the GIANT blister on the bottom of my foot I got as a parting gift from the Windy City. All in all though, I was starting to get restless and knew that it was time to dust off the shoes (running and CrossFit) and get back to work. Finally this week I got back out for some short runs to see if I still remember how to do it. It was brisk out there though. Wait, that's not accurate. IT WAS FREEZING and really, really dark.  Now these two runs at the end of October were not fast. At all. The Monday run was 6.45KMs in 49m20s and the Tuesday run clocked in at 5.86KMs in 44m57s. Now there are two really big news items here, the first is I have achieved the 500KM Running mark for 2017 and the second is I am absolutely done with my Garmin Fenix2 (there will be more on this in a future post, but let's just say it didn't perform well in Chicago and has now utterly managed to fail at the thing for which I use it for). YAY 500KMs!!!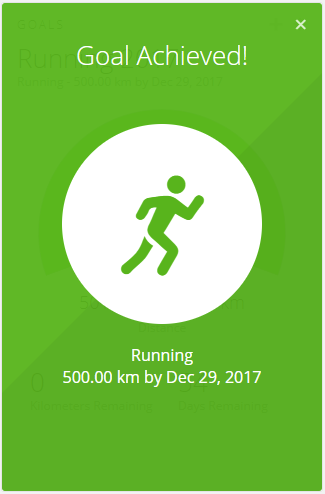 Did you notice that I also mentioned dusting off the CrossFit shoes? Well with Chicago in the rearview mirror, I can finally get back to WODDING! Now it won't be like it used to be and I will have to modify the crap out of everything, but at least I will be out there sweating and lifting (not necessarily in that order). In fact I took on one of the multiple birthday WODs we had @CrossFitCanuck this week and even though the Wallballs were almost strict (just a slight dip), I was able to get everything else done. 21-18-15-12-9-6-3 of Wallballs (16bs), Kettlebell Swings (@35lbs), Hang Cleans (@80lbs) and Shoulder to Overhead (@80lbs). It was terrible and amazing at the same time and all of the #530Crew worked their butts off. I also got @Eastbound_Power's programming completed as I continue to work on achieving a bodyweight Bench Press (and I'm close). Still, it has been a great week.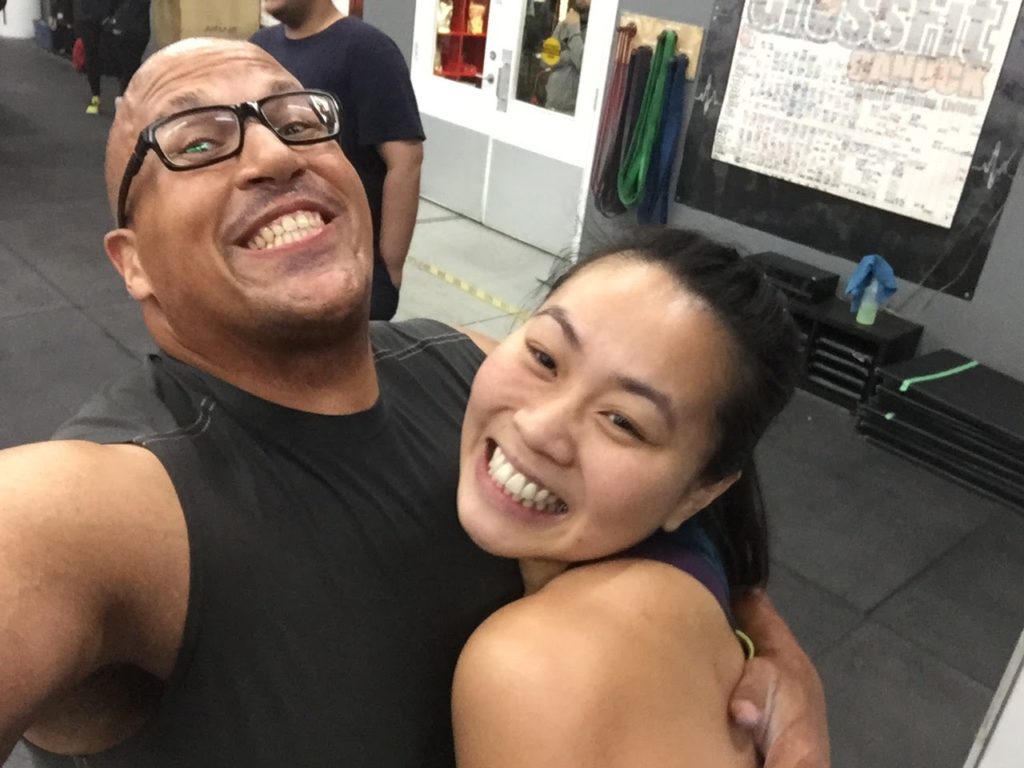 Sweaty hug for one of the birthday girls!
Now if you have stuck with me for this long (and you will be glad that you did), I have a little Giveaway in honor of my 1,000th post. I have a $10 Starbucks Gift Card for one of my lucky Reader's and to enter the draw all you have to do is share this post on Facebook. That's it. There is a maximum of one entry per person and I will make the drawing next week. Free coffee. Free Fancy Coffee. Free Latte. Hey, free sounds great anytime.
Take Care,
Beez