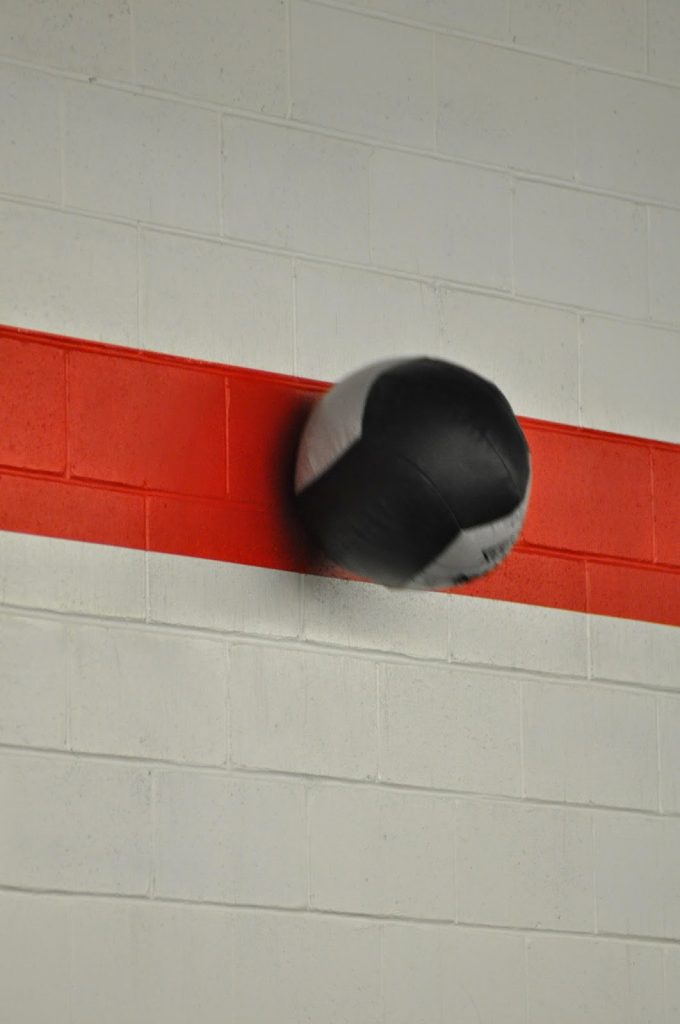 Saturday (March 14) – Welcome back to the
fork in the road. I know that I prattle on about CrossFit, but when you find
something that you really enjoy and gives you results, then you want to shout
about it. Sure there have been bumps in the road, but it has been quite the
journey. One of the things that I love about the CrossFit Open is that it is
for everyone. That is until this week. The first movement in 14.3 is Muscle
Ups. Here Mr. Castro and I disagree. Why push so many people into the Scaled
Division? Why not have that movement at the end, the crème de le crème will
still rise to the top. Still, it does force us to step outside our comfort
zone.
Warm-up
1000m Row
Air Squats
Wallballs
Skips
I thought about trying to hit a MU, but
with my chicken wings and the junk I carry in the trunk, only bad things were
in store. Still, 50 Wallballs and 200 skips, AMRAP style. Even with the 9 foot
target, this was still tough (even though it was scaled and didn't look so
bad). The scary part is, my body felt ok, but the motor was in trouble. I had
no air and just couldn't catch my breath. It was brutal. I managed to make it through 2 full rounds
plus an additional 25 Wallballs. Total reps, 525.
I think that I will hurt after this. I'm
disappointed by how my body came through this, but following @matt_5577 philosophy,
it's a 1 and done. Give everything you
have, be happy and move on. That and I am not doing that one again. One day,
many weeks (hopefully months) from now we will retest and the score will be
better.
Beez