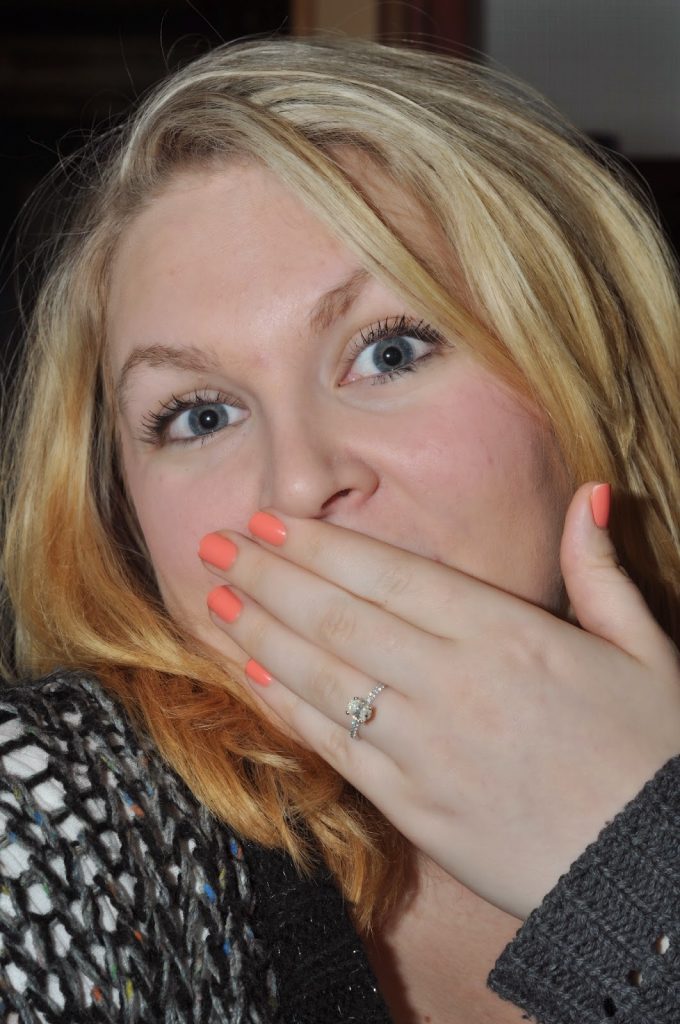 My Fiance!
Friday & Saturday (Jan 2 & 3) –
What??? That's right folks, after some James Bond worthy cloak and dagger work
(to get the ring and surprise the Lady), I asked @SavannahJessie to marry me
and she said YES! Movies and TV don't adequately prepare you for the stress
that goes with finding the right moment to ask that question (I think I remained
rather calm, cool and collected). I wanted to make sure it was a surprise (and
memorable), but the Village at Blue Mountain was to busy (and cold). It was a
good thing that @SavannahJessie wanted 'to do something fun', I think this
would qualify. 2015, sure is starting off with quite the bang! Here's to new beginnings!
Warm-up
Tabata 3 Rounds
DUs
Sprint
Mountain Climbers
Jumping Air Squats
So, I held off on posting this yesterday because
this is post #800 and a very important one in the grand scheme of life. Before we headed north for what was classed
as an Anniversary Weekend, we met up with Coach G (@girmantitov)
@CrossFitCanuck for a little Friday morning work. I was tired, but it felt
really good to get moving first thing. We started to find a 1RM Power
Snatch. Now my Power Snatch has been
stuck at 145lbs since, well, the dawn of freaking time (it feels like). Well G
found some lightning in a bottle and I managed to boost my PR up to
150lbs. It's only 5lbs, but considering
my inconsistency, I will take it. A 5 minute EMOM of 5 touch and go Power
Snatch @115lbs and we were finished.
Annie Get Your Kettlebell (20 minute CAP)
50 – 40 – 30 – 20 – 10
DUs
Ab-mat Sit-ups
**21 Kettlebell Swings/Snatches between
rounds (@50lbs/@35lbs)
I will not stop. I will do DUs. I will keep going. However.
Long. It. Takes. I stuck to it, the DUs were the worst, but I finished at 4/20
DUs before I got CAPPED out. It was a struggle, but they started to click as I got
tired. Weird, but I stopped being tense so they seemed to flow. I was cooked,
but it was really fun and I'm totally starting to dig this prep for the Open.
BWOD
Glute Stretches
Hip Stretches
Back Stretches
Shoulder Mobility
Ankle Mobility (Plate)
OK, so I have to wrap this up because we've
been calling, emailing, texting and bbm'ing and we're running out of steam. We'll
see you folks when we get back!
Beez