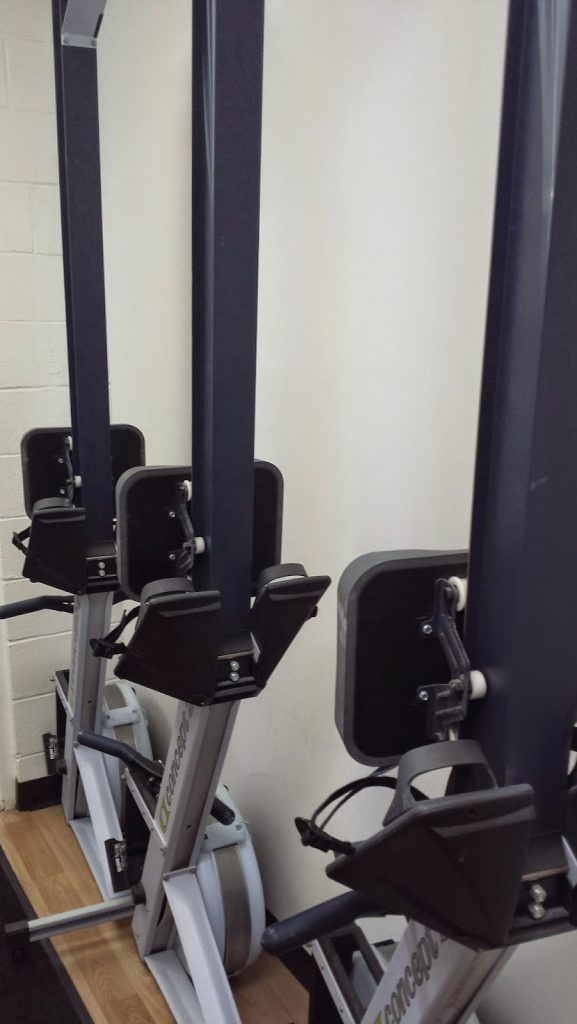 We are going to get close…
My oh my… That was unexpected. Over the
last couple of days, Tavia began laying out her plan to get me to the Indoor
Rowing Championships. The first step would be completing a benchmark Row. Only
thing was I wasn't expecting to be doing an all out one tonight. Giddy-up! With
a #530Crew that was shockingly empty, I completed the Warm-up and then skipped
the Muscle-up Progressions for an All-Out, leave nothing behind, taste your
lunch again kind of effort.
Warm-up
40 Jumping Jacks
4 minutes Alternating Every 30 seconds
Mountain Climbers
Dive Bombers
In and Outs
Now there are still times where I miss the
old Warm-ups (on the board, get there, do them), but today's was a lot of fun.
I wasn't too sure about the In and Outs, but it was lots of fun.
Row Training
2000m
So 2000m is the distance they test against
and my 1RM is 7m5s. Today was tough. I came out of the gate (maybe a bit too
hard) and made it through the first 1000m fairly quickly. Then the amount of
oxygen @CrossFitCanuck seemed to decrease and I could not get enough air. I had enough fuel (I had half a gel 20
minutes before I started) and the power was there, but I could not get enough
air. In the end I finished the benchmark in 7m11s (and was a hot mess on the
floor for about 5 minutes afterwards).
Oh, wait, now we have a WOD to do (and a
strength component). Now the original strength portion was 2 Front Squats and a
Split Jerk from the rack, but because I didn't have a 1RM (so I thought) that's
what I would be working towards. While the rest of #530Crew worked away I kept
adding weights and when the clock struck 0:00 I had a solid lift @195lbs. Guess
what? 20lb PR!!! My form was decent for the most part, but there were a couple
lifts where I looked at the bar (damn).
WOD (15 minute CAP)
15 – 12 – 9 – 6 – 3
Power Cleans (@155lbs)
Push-ups
T2B
Now
Tav is adamant that I don't use the 'running' approach (other then comps) and
work on engaging my Lats. Problem is I think there is some kind of disconnect, I
can't seem to open at all and everything becomes a struggle. I worked on 3 hard
Beat Swings (Toes on the ground, really forcing my head through the window) and
then loading up for Knees to Elbow. When time expired (with @missade3, Tav, Robin
and Kris cheering me on) I managed to complete Push-up 6 of 6.
Cash-out
2000m Run
I think Tavia has been listening to my
thoughts because tonight I had planned to run as a part of the BWOD. Tonight
was backwards, right turns and a nice steady pace that I could maintain for at
least 12 minutes. 5 laps in that time (which is a pass in Tav's gym class).
Time to make these more of a habit.
BWOD
Shoulder Mobility (Band)
Shoulder Mobility (Rig)
Shoulder Mobility (Rings)
1000m Recovery Row
Glute Stretch
Back Stretch
Hip Stretch
I'm not sure if it was the Row or the
weekend, but I was gassed tonight before we even hit the WOD. Some poor life
choices and a push made for a tough day at the box. You just have to pick
yourself up, dust off and keep going. 1 thing at a time and that list will
start shrinking. Until next time.
Beez