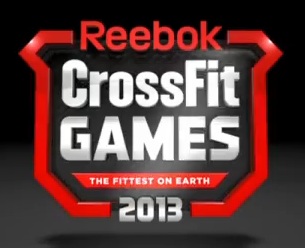 It's Friday night and I'm now ALMOST caught up with the week
that has passed. Holy cow I'm behind in everything right now. On a side note I will
be accepting applications for an Executive Life Assistant. Now this post covers
Thursday's craziness (obviously), but there is a lot going on today. First Jenn
is visiting! Very exciting because we haven't seen her in over 6 months. Also
THE GAMES ARE ON! THE GAMES ARE ON! THE GAMES ARE ON! What games you say? As I fall
in disbelief, I remind you that the main events of the 2013 CrossFit Games are
happening in California. Happy viewing to the Canucks who made the trip to the
left coast, have fun and try to buy one of everything. This year I will happily
accept anything in XL and all souvenirs.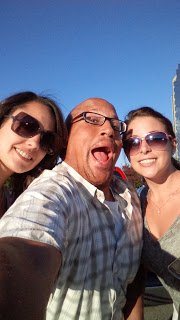 Warm-up 'A'
2 Rounds of
Shuttle Run
10 Squats
10 Duck Hops
10 Tire Jumps
Then…
10 Front Squats (PVC)
10 Back Squats (PVC)
10 OHS (PVC)
10 Push Press (PVC)
20 Dislocates
Now we were working with the Bear Complex today, but because
of the issues from yesterday and the amount of overhead work there were some
heavy modifications. I moved down to the 35lb and lightened my weights. The
whole goal today would be not to make anything worse and still work hard.
Beez Bear Complex (Lift every 30 seconds for 5 minutes
@85lbs)
Front Squat (From Rig)
Thruster
Back Squat
Squat Clean (Ground)
Thruster
Holy Crap! All the changing of grip took forever and as a
result I missed 2 lifts, but I worked hard to make sure I was on pace. We
followed this up with a no rest 2 minute AMRAP of Squat Cleans. I managed to 12
reps, but I did have some trouble getting my elbows up for the catch.
Naughty Nancy (4 Rounds, 20 minute CAP)
400m Run
15 Box Jumps (16" Box)
20 Back Squats (@225lbs)
25 Mountain Climbers
Did you notice? Box Jumps on a box! First time since joining
@CrossFitCanuck that I wasn't stepping up or using plates. Big smile. Now
bearing in mind that a 16" is still low, remember that I'm a) very clumsy and
b) still carrying an extra 50lb bag of potatoes. This WOD was a variation of
one that will be done at the GAMES and for them Back Squats are replaced with
OHS. It's tough to keep your core engaged on those Back Squats while you are
sucking wind. Tavia says that my form was good which means I kept my chest up
(for a change) and that my depth was really good. I almost fell over. It seems
that Smolov and Hatch are paying off (along with the Deep Assisted Squats that
Jillian and @SarahBassels have been helping me with).
Cash-out
4x ME Tire Flips
100 Sledgehammers
@CADPRO00 and I went to work on the Tire Flips and it was
good to see the all-out effort. I did have trouble with the Sledgehammers and it
was bad enough for Jillian to notice while she was teaching the next class. I
am seriously getting gun shy about hurting this thing anymore. I know it's sounding repetitive and I understand
that injuries happen (I don't think there is a Canuck who isn't nicked up), but
this is the state of affairs.
Looking forward to Saturday!
Beez