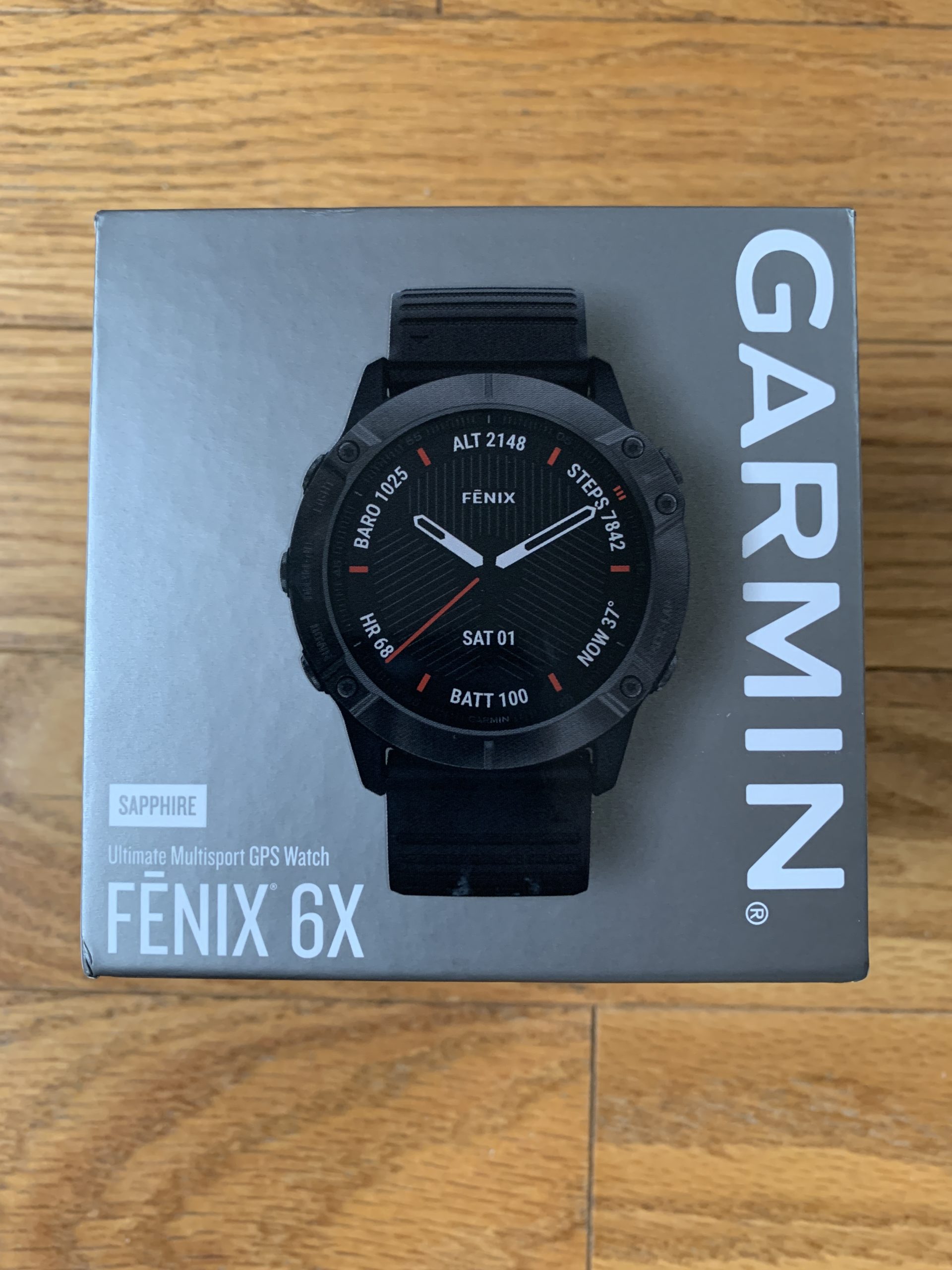 So this one is for all the geeks out there. I mean, don't worry if you aren't a geek, there are still some good tidbits, but I'm doing a data dive. Now if you have read any of my previous posts you should know two things. I love the gameifying of fitness and I love having data and metrics to measure my performance. Today, I'm finally ready to talk about my new watch (you may have already seen pictures), the Garmin Fenix 6X Pro.
The History
First a little background for you. I have been into fitness wearables since about 2015 My journey began in 2015 with the Fitbit Charge as a way to track daily steps and hit that mythical 10,000 as talked about in my post Manpo-Kei. I was soon in regular challenges with friends and amassing a treasure chest full of virtual trophies and badges. The Fitbit gave way to the Nike FuelBand and while I was now earning Nike Fuel, it wasn't the tool I needed when I made the decision to run the Chicago Marathon in 2017.
I needed a running watch and thanks to a generous gift, I now had a Garmin Fenix 2. My time with that watch wasn't always smooth, but for the full story of my Garmin history, give a read to the Garmin Experience and the Garmin Experience Part 2. When you get back you will have the foundation of my Garmin journey.
Fenix 3HR vs the Fenix 6X Pro
The Fenix 3HR was leaps and bounds better than the Fenix 2 Garmin replaced because it added step counting and heart rate monitoring. I wore it daily, replacing my NikeFuel Band and my Fitbit completely. I used it not only for cycling and running, but also CrossFit and monitoring my health metrics. It still had limitations with battery life (3-4 days) and GPS Signal (for so reason it hated Chicago), but overall I was happy. That was until I managed to get a discount to purchase the Fenix 6X Pro.
New Features
I'm not going to dive deep into all the new features but trust me this is a big upgrade. If you follow the link to DC Rainmaker, he dives deep into the Fenix 6 Series. Needless to say I have more data than I know what to do with. Some of the highlights are listed below.
New Display, Larger, Better Resolution
Sleep tracking
Pulse OX (Blood Oxygen Level)
Bigger Battery (10-21 Days)
Galileo (GPS)
Respiration
STARBUCKS!
This watch is AWESOME. It only leaves my wrist to charge and it provides oodles of data. The best part is that all of this information allows me to tailor my training based on load and estimated recovery times. I can tailor my training based on sleep quality (recovery), heat acclimation and training load (aerobic and anaerobic). Garmin has also added guided breathing exercises and suggested workouts to the device as well.
So what does all this mean? If you can't measure and compare it to where you were, how will you be able to quantify progress? Sure, it's just one way of many. You can quantify by measurements (weight, actual measurements), by how you are feeling or a host of others things, but sometimes it's difficult to isolate and track. With any of the Fenix watches plus the Connect platform, you can slice and dice data in a hundred different ways to find your progress. This watch is the top of Everest compared to the competition.
Beez
PS – With all the data available, have a look at my year in review from Strava!