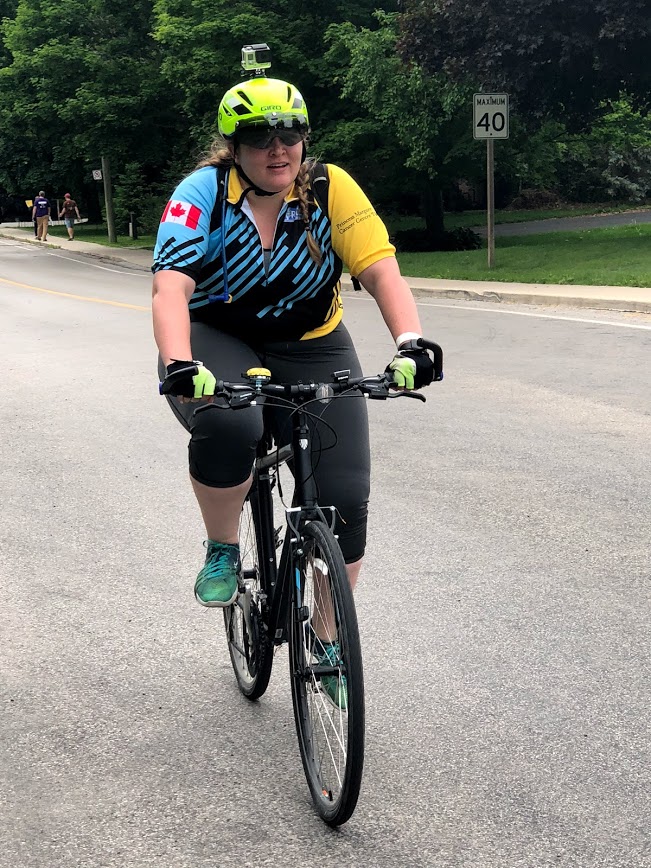 This Lady is a Champion!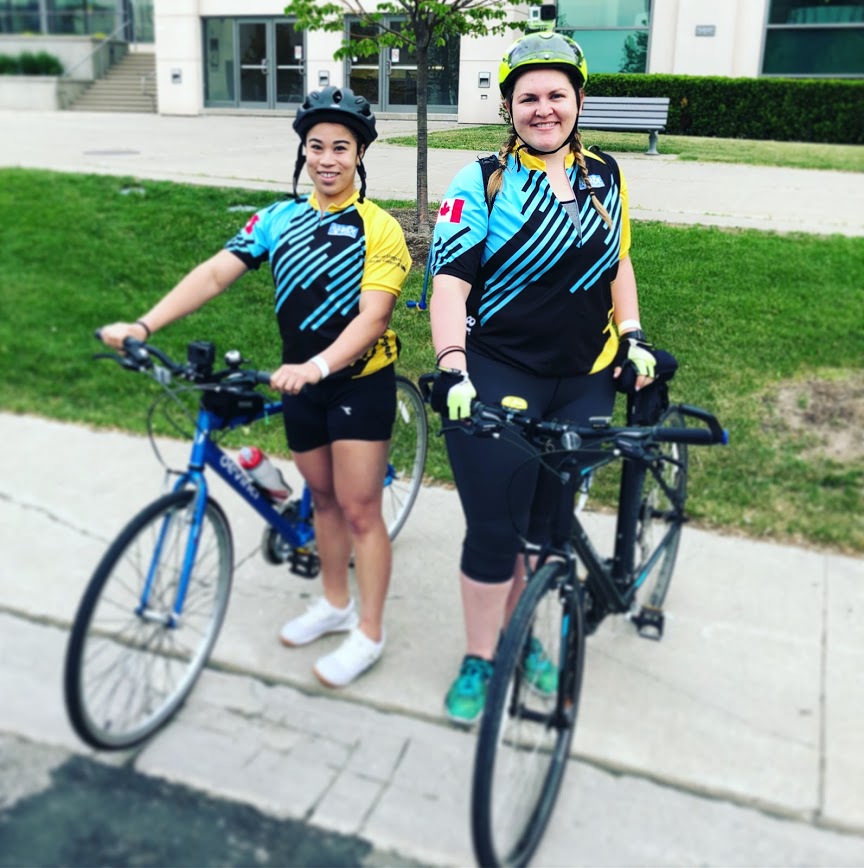 @savannahjessie and @msz.vee
The 2018 Ride to Conquer Cancer
This past weekend I had the privilege of returning the favour to @savannahjessie and provide 'support crew' services to her as she rode in the 2018 Ride to Conquer Cancer. Over the course of two days she and her Pelmorex team rode from Toronto to Hamilton and from Hamilton to Niagara Falls covering 220KMs. That's more in a single day (on each of those rides) than I have ever ridden so I know the strain and difficulty that she was facing was going to be intense. Add to that riding with 4,500 other riders and covering the terrain (hills), this was going to be tough.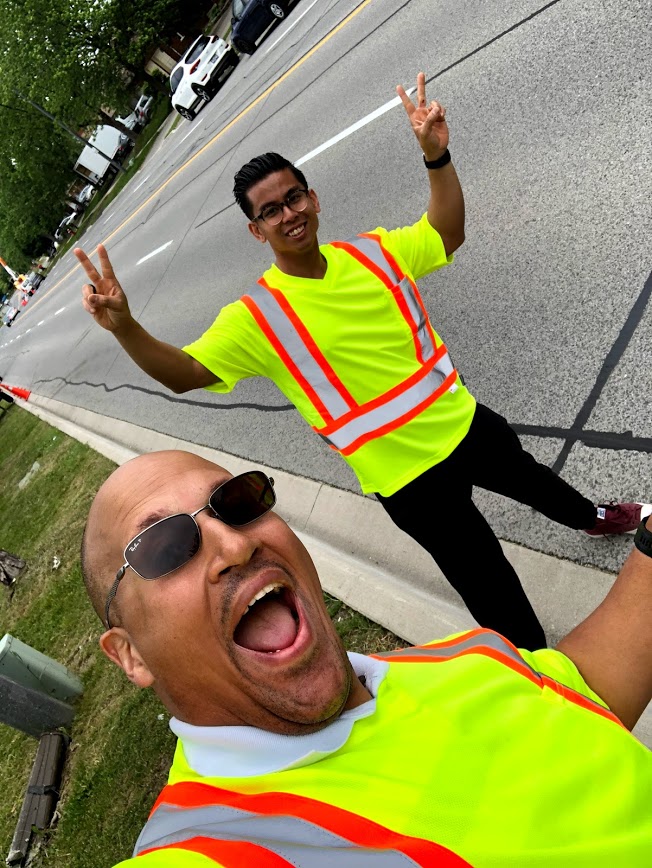 We bought shirts so they wouldn't miss us…
Costco
With a quick stop at Costco to purchase some breakfast supplies and a bright (screaming) yellow construction shirt (just so she would be able to see me). With my co-pilot @zlreyes (who was cheering @msz.vee) we visited various cheering stations on our way to meet the Ladies at there first stop at McMaster University. Along the way we followed their progress via Apple Maps and watched as the climbed some truly nasty hills.
Side Note. After the first day, most of the riders sleep in small one person tents, but our riders rented an AirBnB (good decision). @zlreyes band I made sure they were fed and in bed early…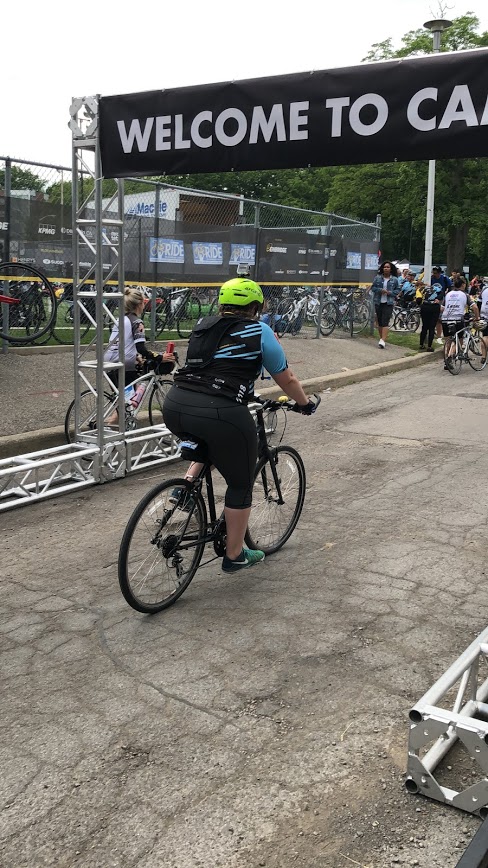 Day 1 Finish
Pit Crew Makes a Pit Stop… For Wine
With a later start on Day Two for the pit crew, we met them on a steep hill climb in North Pelham. It was good thing we came, because by the time they met us, everyone was over the hills. With words of encouragement, some water and the offer of snacks we got them back on their way. @zlreyes and I took a quick washroom break and wine tasting at @HenryofPelham winery, bought estate memberships, bubbly and some vino and were back on the road to Niagara Falls and the finish line.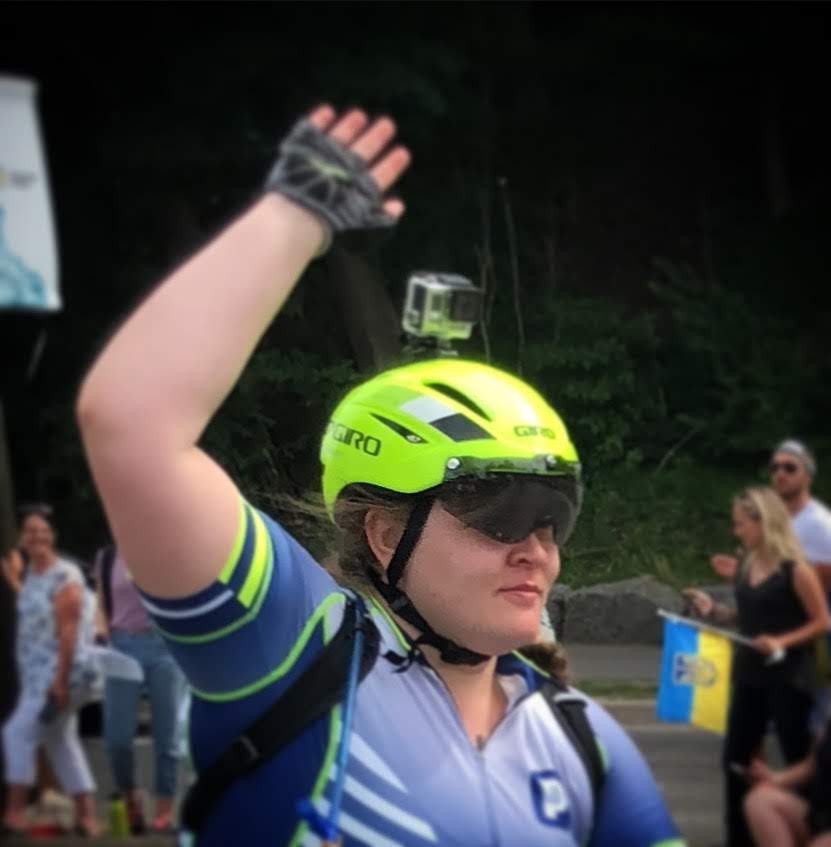 High Fives and Fist Pumps
It was a very proud moment for me to spot the bright green helmet of @savannahjessie, fist pumping the air as she rode down the finishing chute to complete the ride. 220KMs in the saddle over two days. She was tired and a bit sore, but not sunburned like on our 80KM training ride and she was pretty excited to be done. All in all, she raised over $2,900 for the Princess Margaret Hospital and completed this crazy journey. As I said, I'm very proud of her and hopefully I will be able to join her next year.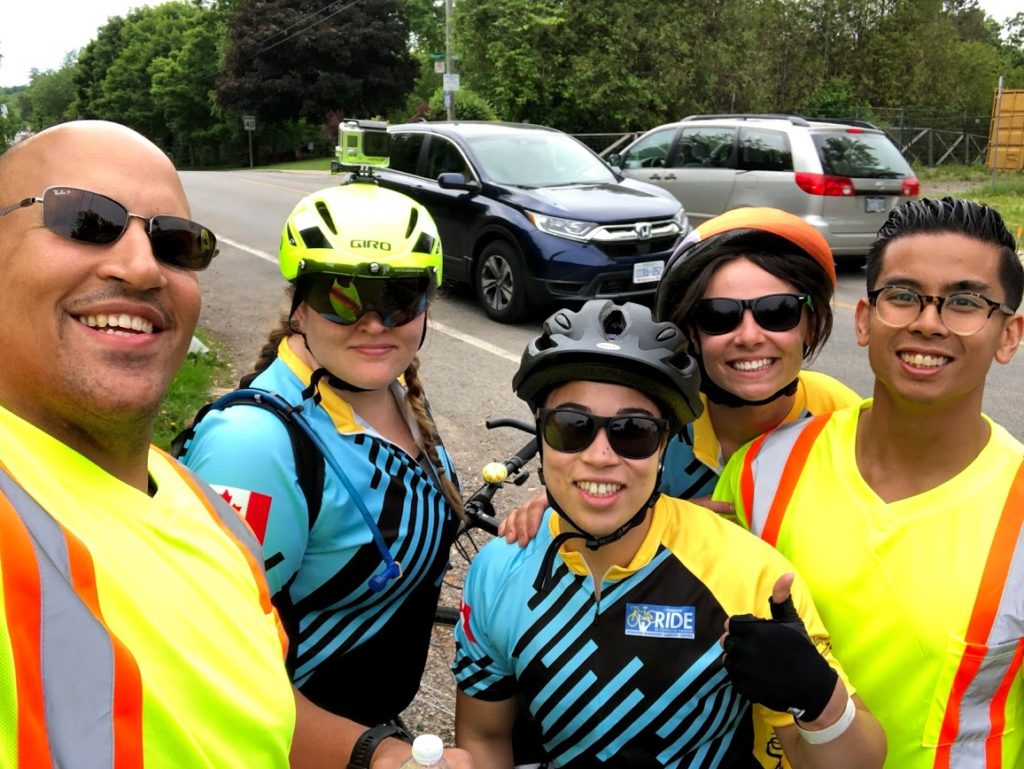 @CrossFitCanuck contingent…
Beez