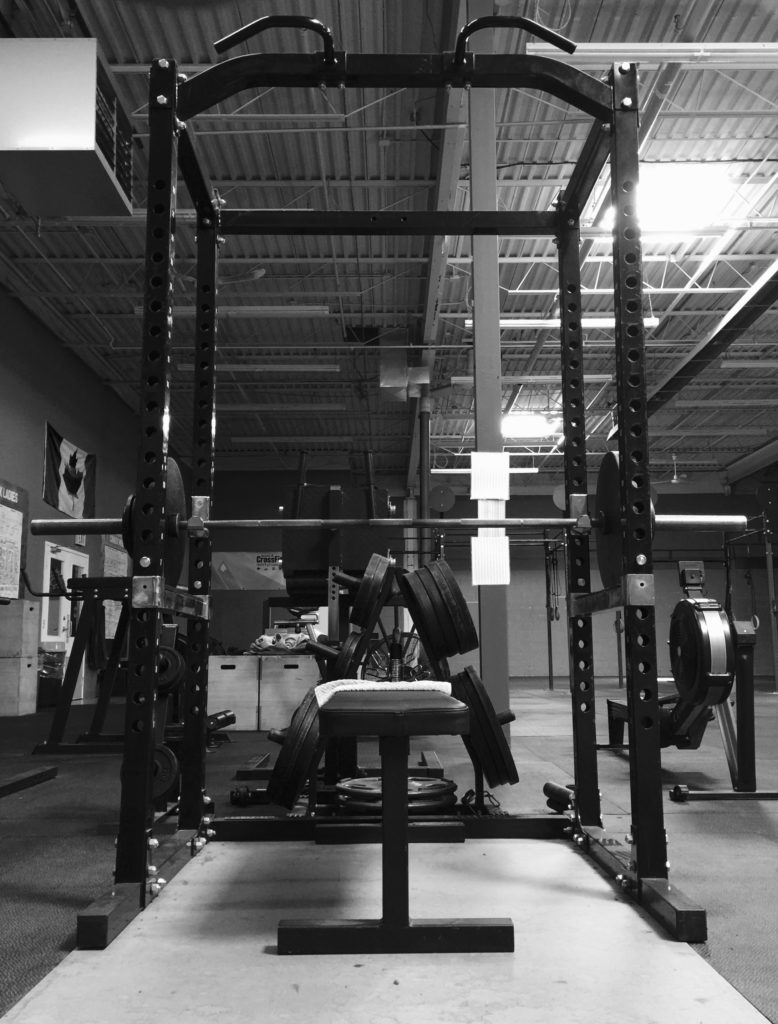 Where I spent a solitary Sunday afternoon…
Milestones? Well how about a spirited round 'Happy Anniversary to Me' (and I wouldn't say no to drums or Handstands either)? Can you believe not 3 days after my last post, I celebrated my 2 YEAR COACHING ANNIVERSARY at @CrossFitCanuck. 2 whole years!! It's crazy right? I probably couldn't tell you exactly how many classes I've coached, but it is a bunch and every one of them has me excited enough to scream! Ok, maybe not scream, but definitely yell, really, really loudly. Thank you to Sue Ann and Tavia (@CanuckCoach for those in the digital world) for the opportunity and trust in me, it is an amazing ride!
OK, gushing is over…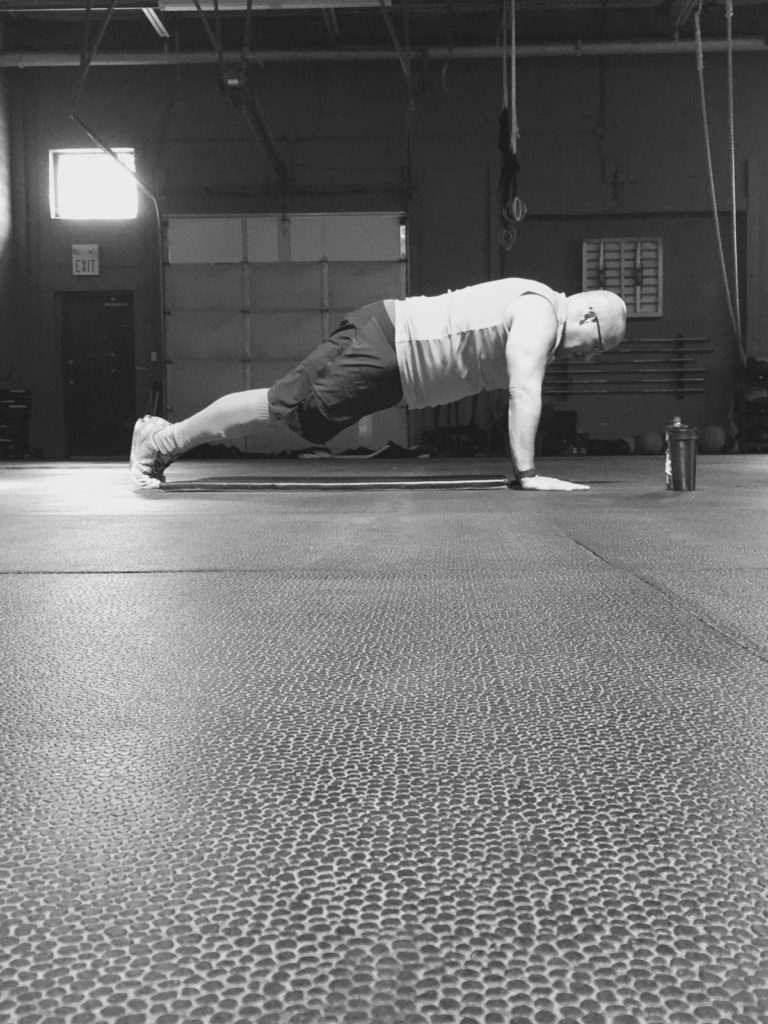 First, let's talk about April's Challenge. 1250 Hand Release Push-ups. That is scary right? Well it's only by doing things that are scary or outside our comfort zone to we find real improvement. If you are already on your way to 1250, 'GREAT WORK'! Keep it up and finish April strong. If you still haven't started, fear not, there is still time. Will you get to 1250 in the last 19 days of April? I have no idea. What I can say is that you can set yourself a task. To try. If you get to 1250, AMAZING, but if you fall short, don't worry.  250. 500. 750. 1000. These are all amazing numbers and each one builds your strength and endurance that little bit more.
Grindstone? Check.
Now while the April Challenge has been going on, there have been two other 'Fitness' items on the go.  The first ties directly into the Push-up Challenge and may not have been the best timing on my part. I asked @Eastboud_Power to do 1RM Bench Press testing with me before I entered my 2nd phase deload. 9 weeks of hitting the bench twice a week has me feeling pretty strong. Scratch that. Really Strong. To get ready for the 1RM I've entered a four week 'Peaking' program to help me finally try and put a check mark next to the Body Weight Bench Press. Carm, how is it going Cali way? Anyways, one of the items on the list is Sling-Shot Bench Press (See the pose down photos) where you lift far more than you normally would to help build strength. Currently the schedule has me between 280lbs and 290lbs. Some days they go up easy. Some days (usually after Push-ups) not so much.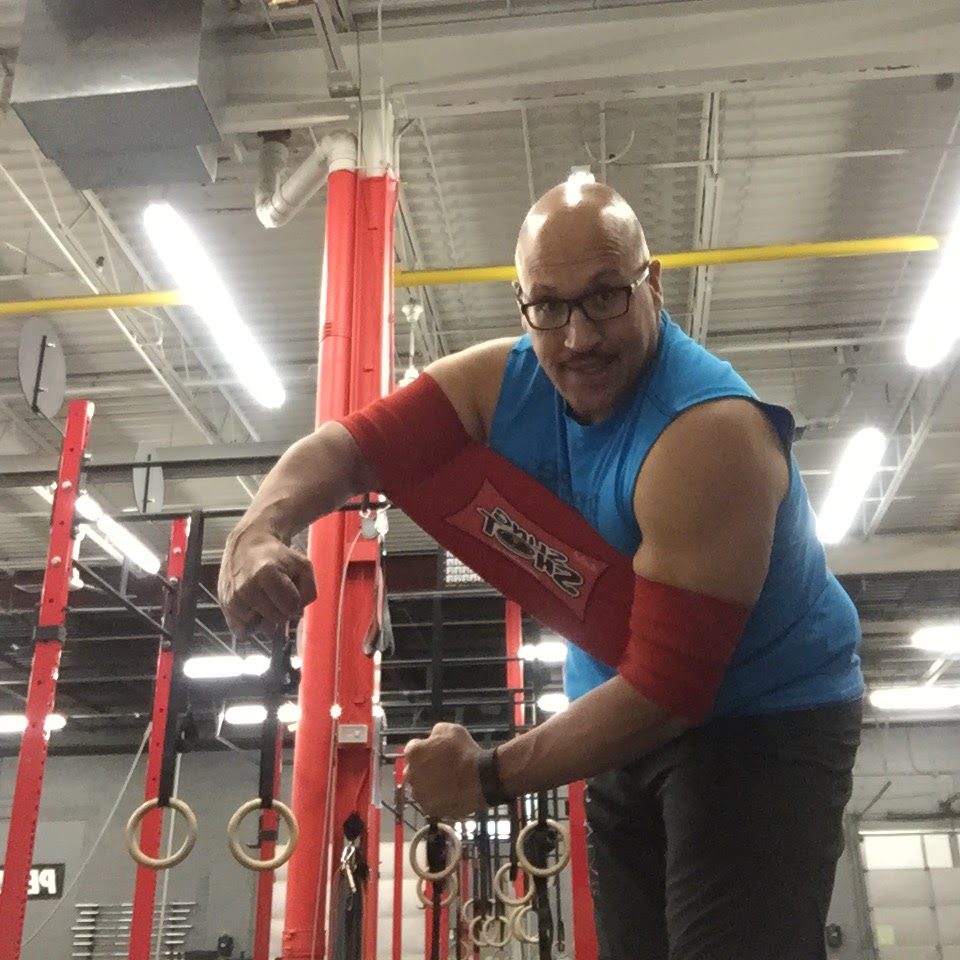 WHATCHA GONNA DO when these 24″ Pythons go crazy on YOU??? ~ Hulk Hogan
Number Two is another Run-Off with @hoodieruns (check out her blog at www.hoodieruns.ca).  This time we are going for the whole month instead of just a week. It's a great way to get motivated and to inject just a little bit of competition. I will tell you though that we are 11 days in and I have my work cut out for me as she approaches the 30KM mark for the month (to my 15KM), but this one isn't over yet. Gracias Madame Hood for entertaining these little challenges!
To wrap up tonight let's talk dumbbells. These little chunks of inert matter suspended between a handgrip have been gymgoer's favorites for ages. Pumping those biceps. Blasting those pecs. All in the name of getting stronger. What they don't tell you is that these things are a F$#*ing MENACE. I don't know where I lost my fine motor control or if I will get it back anytime soon, but the goal of finishing Chicago almost took a serious blow (and almost 3 more since this event). So here is my advice to you:
PROTIP: A 25lb Dumbbell weighs 25lbs. DO NOT DROP IT ON YOUR FOOT UNDER ANY CIRCUMSTANCES.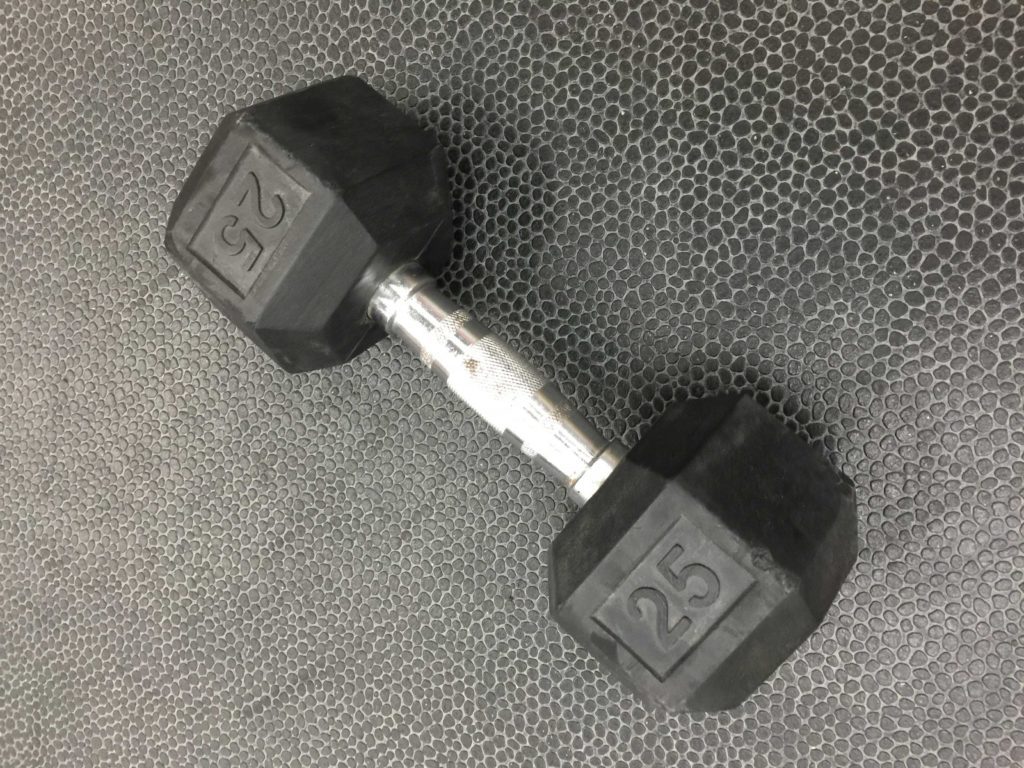 Clearly marked as 25lbs…
That is all. Have a great night!
Beez