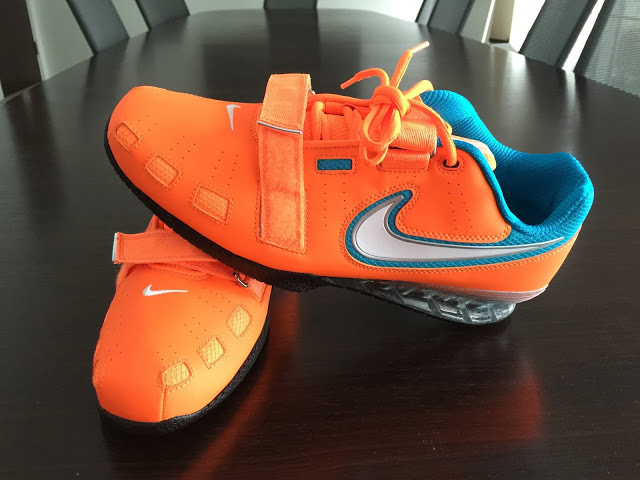 You might need sunglasses for these bad boys…
February – The ache is REAL and so is the struggle. Crazy?
You want to lose weight and get healthy and there is a boatload of work to do.
@CanuckCoach has me counting macros (protein, carbohydrates and fats). It's a
new way of thinking and eating for me and some of the numbers are tought to
hit. 250g a day of protein is a big number.  Add to that a solid schedule of attending
classes @CrossFitCanuck and my normal coaching and the body is feeling great.
Tired and sore, but amazingly awesome.  I've
also been attending Canuck Lite classes with @savannahjessie and the return to 2-a-days
has been a eye opener. The energy levels have been good, but @zlreyes has been
making sure that I don't dog it. Increased weights make it a little more of a
challenge (especially when doing a class before Lite), but the whole process
has been making me feel great.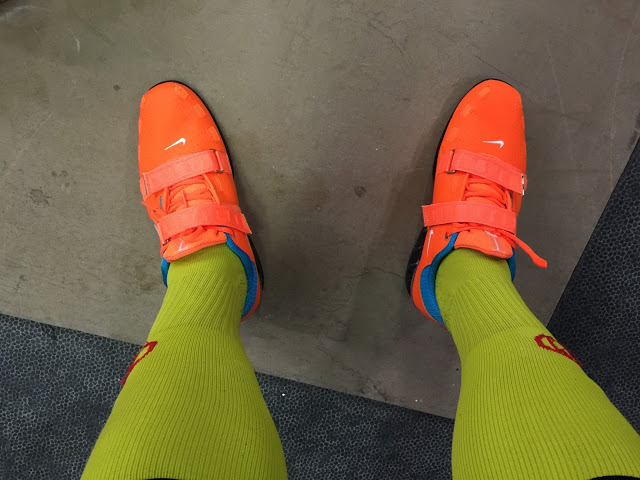 Those are sexy sticks…
2-a-days and my return to Lite are not my exciting news! I
got an incredible gist from @savannahjessie and it literally made my year (so
far). She got me a SCREAMING ORANGE pair of Nike Romaleo 2's! When I passed my
CrossFit Level 1 Certification, I said that I was going to buy a pair, but I just
never got to it. With my increased attendance at Canuck Barbell and my desire
to lift more frequently, these are the best ever! And they are offensively
ORANGE!
BY A NOSE
In between all these classes and time spent calculating my
numbers, I somehow still found some time to join @SarahBassels for a little
Saturday morning Coaches Throwdown Fun. We take a look at the WODs for the week
and create a little mashup for fun. Well it's always fun, but there is some serious
competition too. We added a Sled Push between rounds and the last stretch came
down to Baz and I racing neck and neck. Thank goodness I have long legs because
I BEAT HER BY A NOSE (see the photo recreation).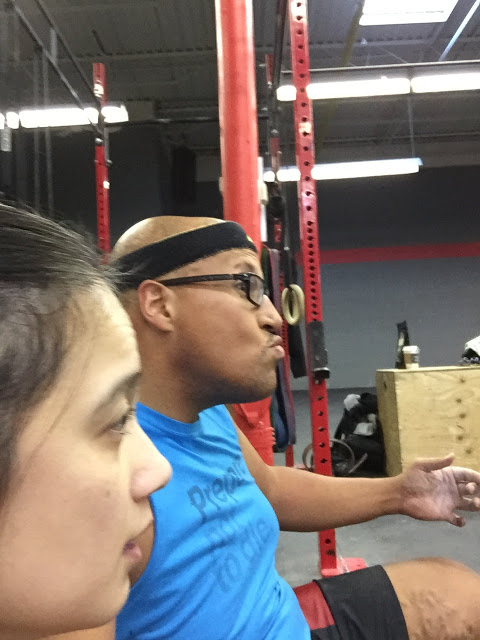 Winner, winner chicken dinner…
Competition is a big thing. A lot of people say that they
aren't competitive or that it doesn't matter (and in reality, you are only
really only competing against yourself), but it always gives you a little push.
Whatever drives you in the gym or in life, that push can help you to be
successful. That edge can be the difference between hitting that PR or not. What
drives you? Do you have a secret that helps you get that extra inch? What's
your secret?
Beez