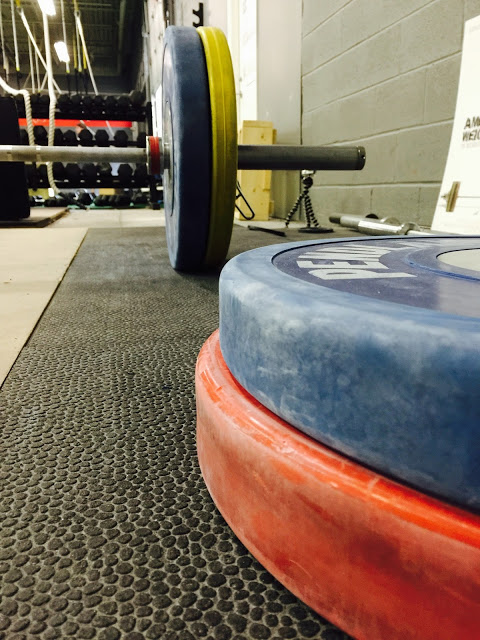 Pendlay Plates… Color coded
Tuesday (August 25) – You remember those
rest days I told you about? Somehow, this week's didn't happen. Since
@SavannahJessie is taking part in @CrossFitCanuck's Endurance program, I found
myself with time on my hands and no real plan. What should I do? I can sit
around try and blog, maybe shoot the breeze for a few hours or better yet, I
can hit the platforms for the first time ever with the Pendlay plates. Now I've
watched various lifters starting with @matt_5577 I believe throw these bad boys
around and I remember always thinking about how fierce they sounded as you
slammed the bar. I wish someone would have told me along the way that barbell
math takes on a whole new meaning when you have to convert from kilos…
Warm-up
500m Row
Shoulder Mobility
Arm Circles
Arm Hugs
Now what should I do? I know that at some
points we will be doing more Squats, so maybe I will try and hit a 1RM Clean
& Jerk. My PR on the board says its 205lbs, I feel good, so let's give that
a go. If I max out early I can always work on my OHS. The GoPro was on (but I
haven't checked the videos yet) and I really wanted to make sure I had solid
lifts. For the first part, everything went along very smoothly. As I added
plates though, I think my jumps were far too big (mostly because of the
unfamiliarity with the rainbow colored madness).
As the Cleans got heavier, I found myself
really focusing on my position at the setup. It was weird, but this isn't
something I normally think about, but I really focused on setting my tension
before starting the first pull. Some of them felt absolutely great and some of
them went a little bit sideways. My last attempt was a bit of a starfish on the
Power Clean, but I really got under the bar and (using a calculator) hit
209lbs.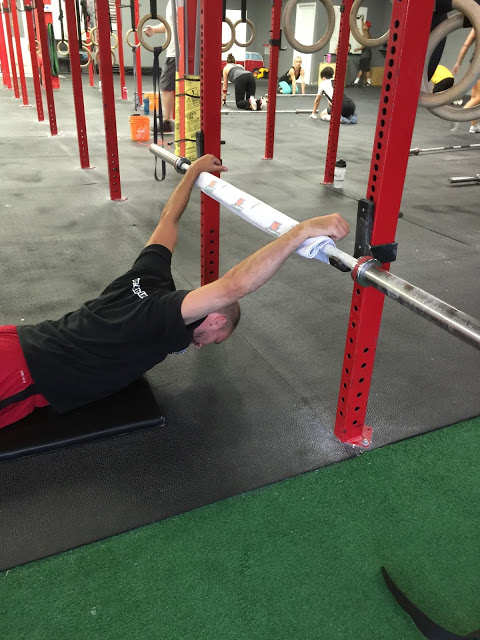 @cadpro_00 working the shoulder mobility
PR!!! WOOHOO!!!
Until I went to enter it in MyWOD… PR for
the Clean & Jerk, 210lbs… Well that absolutely blows. Here I was so excited
about hitting a PR. Oh well. I started chatting with @cadpro_00 after his WOD
and since he was around the last time I almost kicked up to the wall, I thought
it was fitting that I try again. We spent some time at the wall and while I
didn't get upside down, I made a big step forward (discovered I had my foot
setup backwards). Soon. Very soon I will be upside down.
BWOD
Shoulder Mobility (Band)
Lat Stretch (Band)
3×2 minute Tav Shoulder Stretch (ouch)
3×30 second Precher Stretch
Back Rollout
Calf Smash (Softball)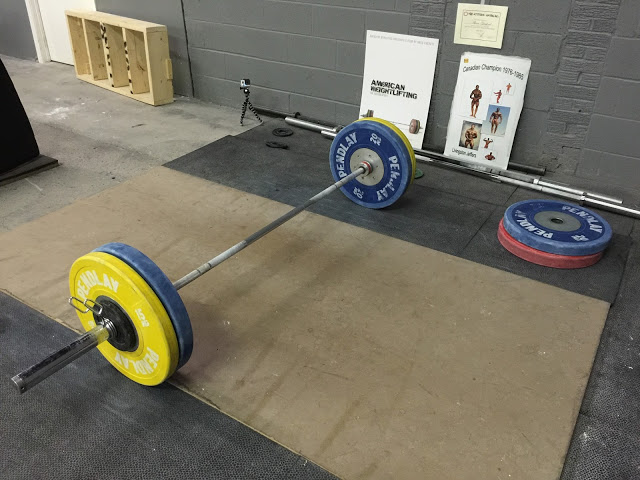 @akaribatman's home…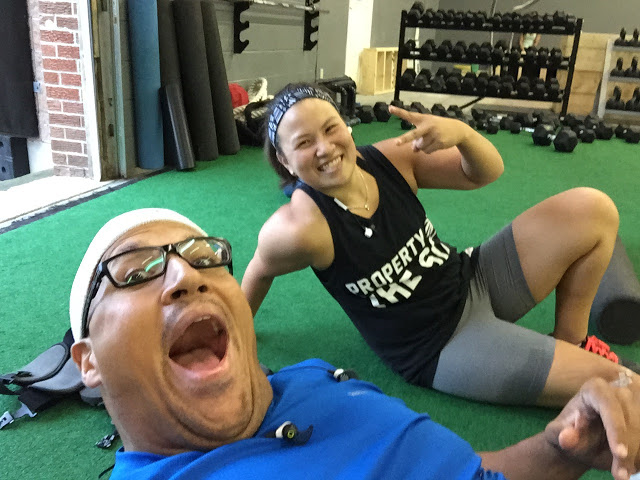 Just working on the turf…
Thanks to @akaribatman for the use of your
platform while I was lifting today and a big hello to Snake who was in to work
on her knee. It's funny really but no matter how far away life may take you,
Canucks always seem to find their way home at some point.
Beez