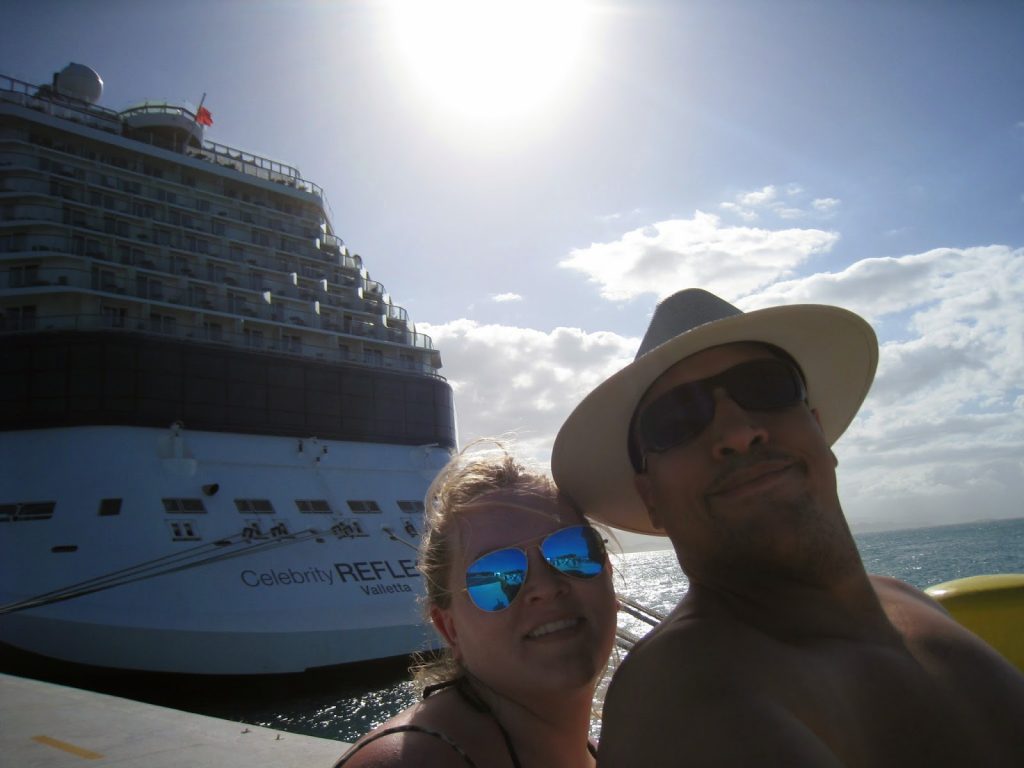 Last time I saw that hat before it blew away and sank…
I'm on a boat with my Flippy Floppies!
Friday – Sunday (Feb 27 to Mar 8) – WOOHOO, I made it this
time! After last year's Mother Nature related cluster bomb of stupidity, the
entire clan has finally made it on a cruise (albeit separately, on different
sailings, but on the same ship). Using the newly established guidelines of
flying in the day before, @SavannahJessie and I made it to Miami, only to
discover that the Port of Miami Holiday Inn reservations service are a bunch of
clowns. My King room ended up being a Double, but sometimes you just have to
grin and bear it. Once we finally got our stuff into said Double, we went
exploring nearby Bayside and managed to find late dinner and a drink or two.
Good times to make you feel better about a long day.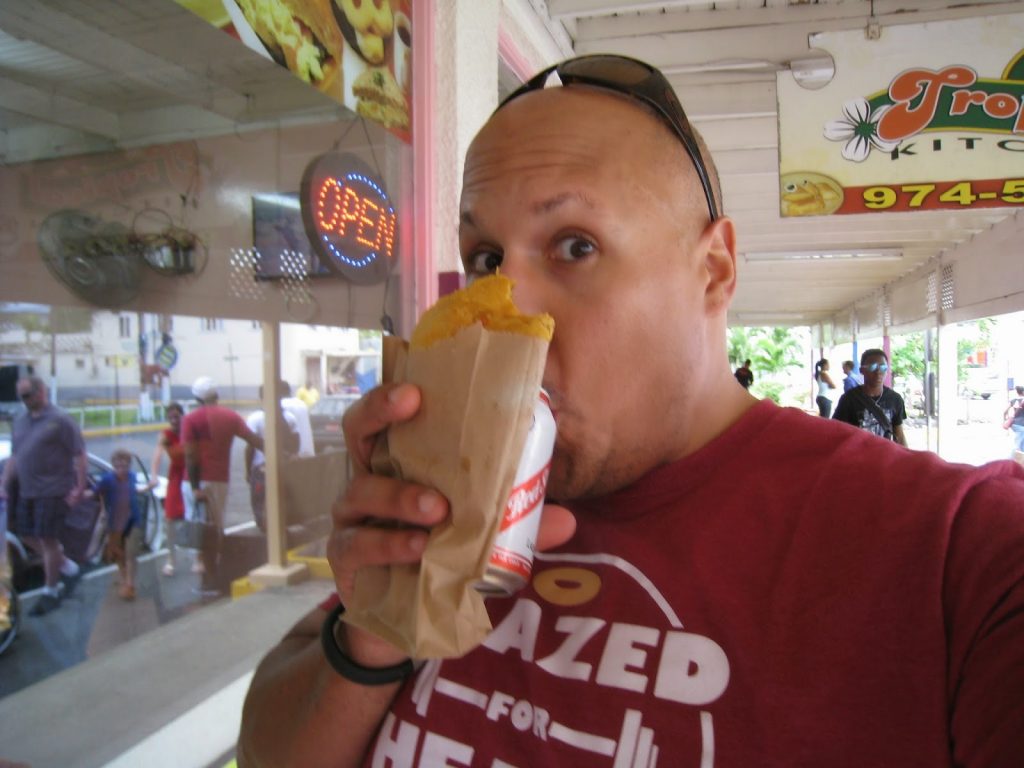 Jamaican Patty in Jamaica
Finally boarding the Celebrity Reflection with @Keilshammer
and @Wardy_ we started off on a 7-day Western Caribbean Cruise. I was pretty
excited, I've only done Eastern Caribbean on my 2 previous trips and
@SavannahJessie was on her first cruise period. The ship was beautiful, but I'm
still confuzzled by the layout (I don't remember having this much trouble on
Freedom of the Seas). Still, thanks to an upgraded beverage package, I managed
to forget my directional challenges and kick back for some much needed R and R.
The kicker of this trip? I would by 'dark' (military term for no
communications) once we left Miami. OMG! Could I survive? It was touch and go
without The Simpson's Tapped Out, but somehow I managed to pull my face out of
technology and interact with the people around me. Shocking concept…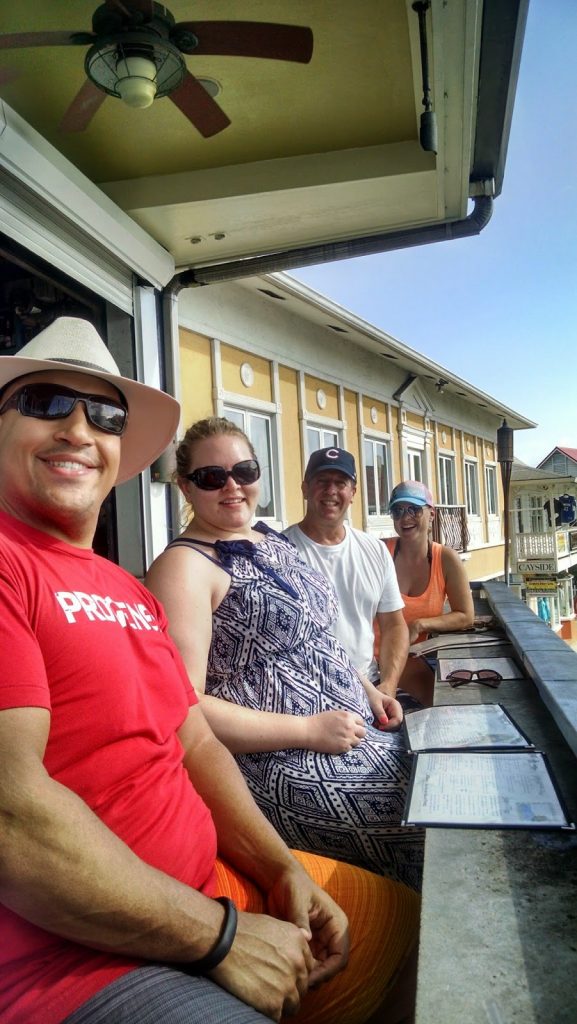 Grand Cayman
Ports of call for this trip included Cozumel Mexico, Georgetown
Grand Cayman, Ocho Rios Jamaica and Labadee Haiti. We had some great times and
even managed to connect with @C_R_Morton and @Leslie_Morton for a fun filled
day, off the beaten path in Grand Cayman. Margaritaville, Fish Tacos and an
amazing day in a tiny cove enjoying the sun and surf away from the hordes of
tourists was exactly what the doctor ordered. Thanks you two for showing us
around.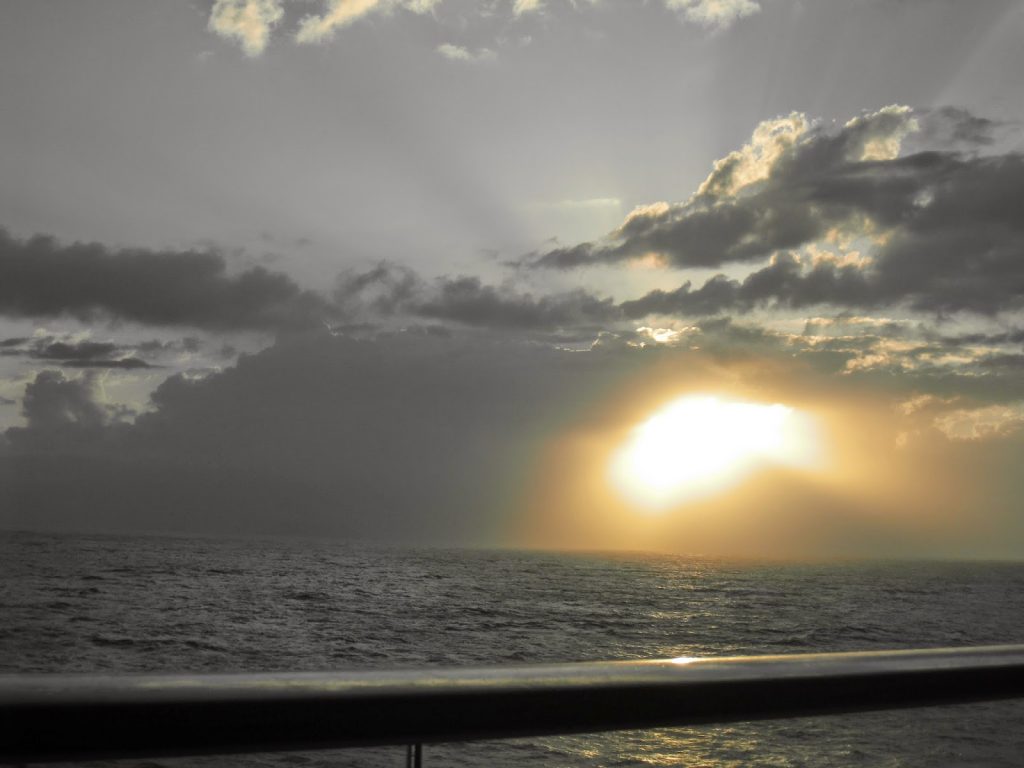 Now, I'm sure you are wondering, what did you do to stay
active? Well, funny you should ask. When I was able to pull away from the
buffet or the Molecular Bar, I still managed to get a few physical things in,
but not nearly enough (so the scale said once I got home).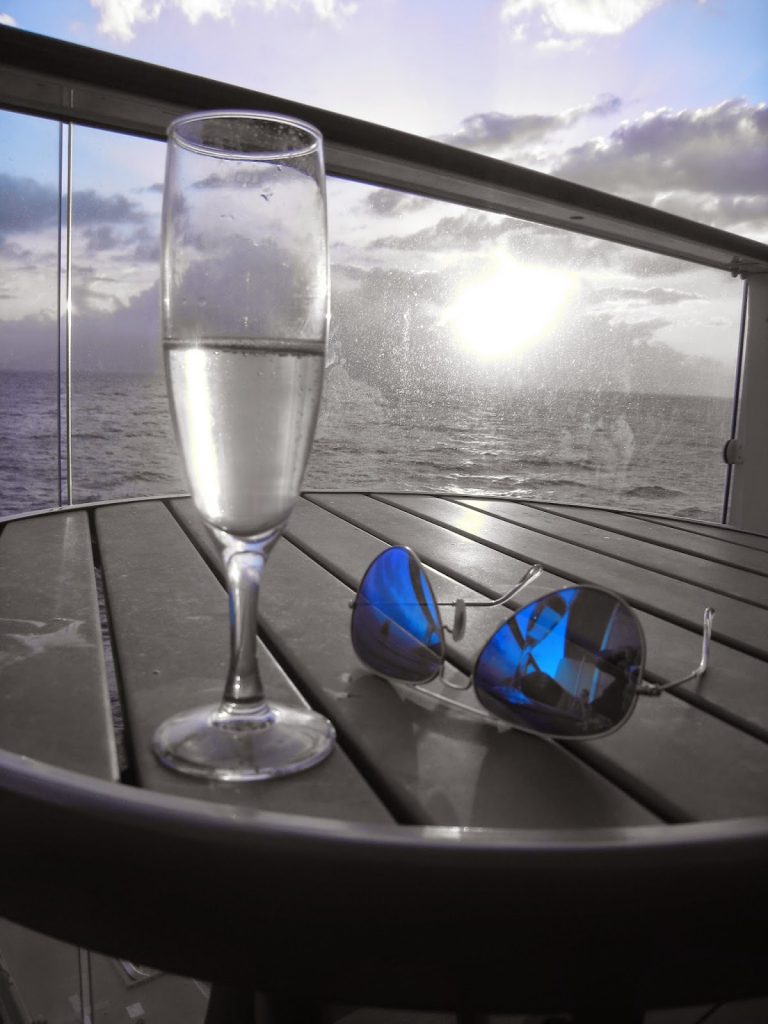 Tough Life
One sun filled day of Snorkeling with @SavannahJessie in Cozumel,
started off the physical work and I made it to the fitness center for two
sessions. The first was strictly treadmill (which is hard on a rocking ship),
20 minutes covering just over a mile.
The second was better with a 1000m Row (more about this in a second),
Chest Press, Shoulder Press, Lat Pulldown and then a 10km ride on the Recumbent
Bike. I was so excited to see a single
Rower on my second foray, but 1 pull in my heart broke. It was a Concept 2,
just like @CrossFitCanuck, but this one was NOT loved or cared for. There had
to have been broken teeth (or something) because the action was jerky and
painful and when I hopped off I knew that we would not be friends. So sad…I finished up the activity list with Yoga on the Beach on Labadee.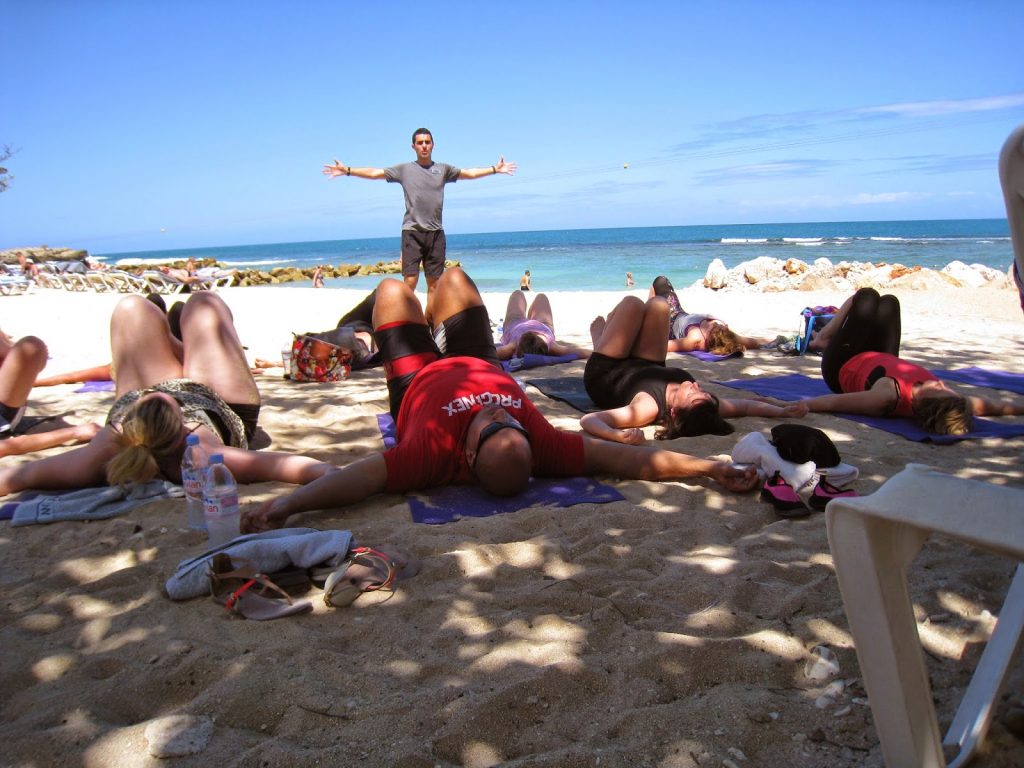 Yoga is waaaayyy more fun on the beach!
OK, time to wrap up. Lots of sun, fun, food and drinks, but
not a lot of physical activity. Sadly this seems to be a growing trend with
life moving at simply stupid speed right now. The goal though is to get home
and get moving again. I'm in Phase 3 (of the coaching program) and it should be
completed by the end of March (as long as I keep working and improving) and
soon the weather will be nice enough to run and bike. Wodding is also going to
increase as soon as I can get a schedule in place. 15.2 is on deck when I get
back…
Beez