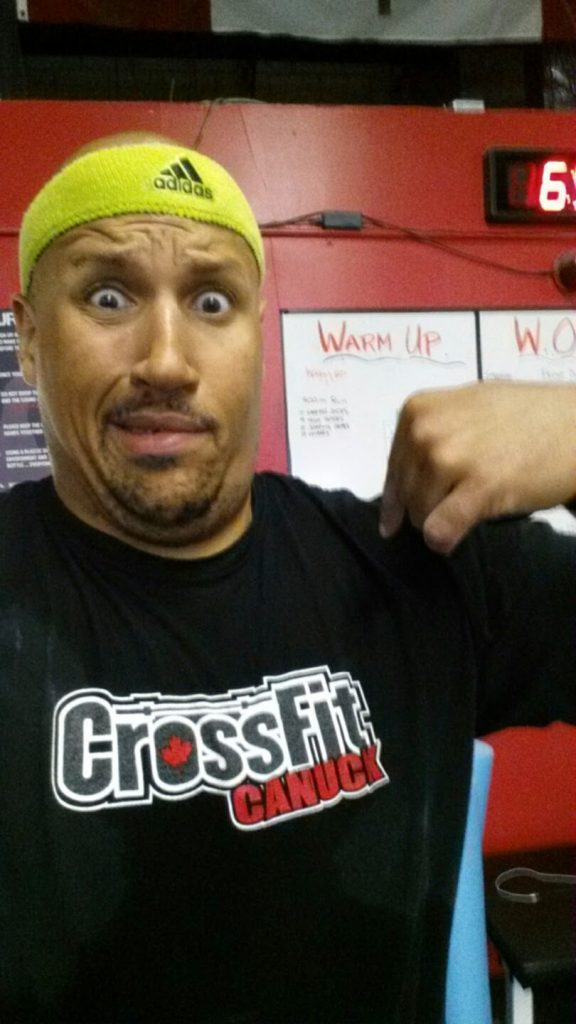 Now that 700 has come and gone, it looks like the rest is
going to be gone very shortly. The next 6 months will be an interesting test as
I prepare for my second Half Marathon and a drive to get to my goal weight.
Tavia has been kind enough to give me some slack as I jet set, but the holiday
is almost over. Jillian is getting ready to start pushing me again (as I've
been, well not slacking, but not doing everything I should have). I'm not sure
about any Duathlons this year, but the Half and maybe a go at the Indoor Rowing
Championships early in the New Year. Let's Go!
Warm-up
400m Run
15 Squats
I was a bit late getting to the box tonight so my warm-up
was a little abbreviated. My apologies to the #530Crew who ended up doing a bit
of extra Squat Therapy while I was off in La-La Land. I was also ended almost
missing the class because I forgot a shirt (thank goodness I keep a spare in
the bag). Unfortunately it was the first workout in sleeves in FOREVER (bleh!).
Working with my normal Texas partner @SarahBassels, we had 3 Front Squats every
90 seconds for 3 minutes at 120lbs, 140lbs and 155lbs. I'm still trying to get
my legs to remember how to lift after a week of spinning. We then moved on to
everybody's favorite, Speed Deadlifts. Every 20 seconds for 2 minutes, 1
Deadlift @287lbs and stay in the hole for the remaining.
Snake Bite (16 minute CAP)
21 – 15 – 9
Squat Clean (@135lbs)
Chest to Bar Pull-ups
Hello Hands, remember what losing skin feels like? Geez,
take a week off and everything goes to hell. The Cleans took some time and the
C2Bs were 1 at a time, but I managed to get to 3 Squat Cleans in the round of
9. Spicy, but it's always fun to bang
some bars.
Cash-out
3×10 Hollow Rocks
There were some Toes to Rings, but after 1 attempt, the
shoulder didn't like the lack of stability. Getting back into the swing also
means that BWODs are going to start getting a bit tougher and stretching will
be increasing (Happy Dr. Spin and @SavannahJessie?).
BWOD
50 GHD Sit-ups
50 GHD Back Extensions
5 Pull-ups
Shoulder Mobility (Band)
Glute Stretch
Hip Stretches
Back Stretch
Hamstring Smash (SuperNova)
Calf Smash (SuperNova)
Trap/Lat Smash (SuperNova)
Quad Smash (SuperNova)
What is a SuperNova? Well it is a little ball of therapy
that I picked up at Regionals and it goes in and gets the pain. More mobility,
hopefully more flexibility. Thursday is going to be a 50/50 day then off to
Chicago and hopefully a WOD at a box there.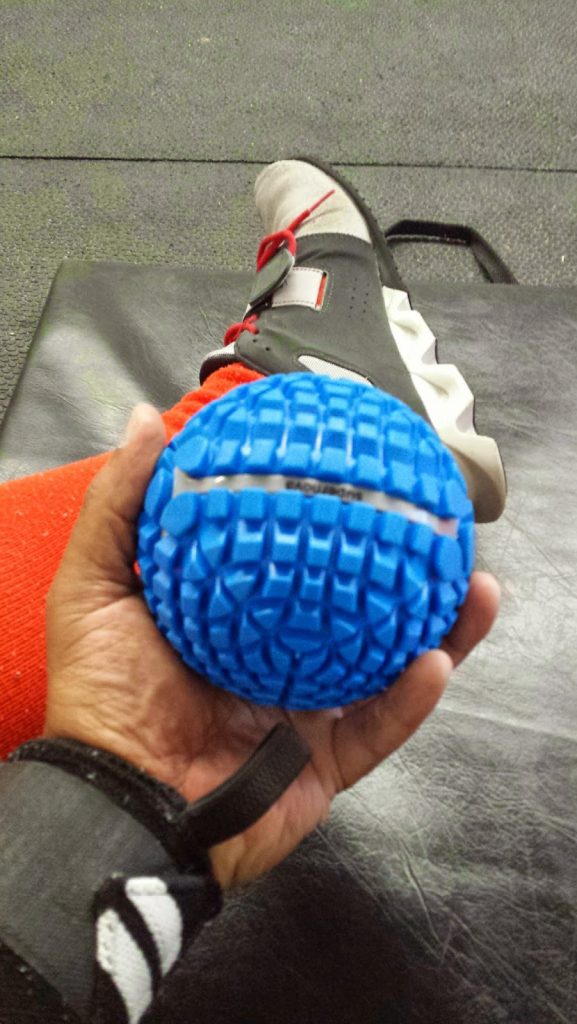 Beez
**Check out the folks on Team K for the Ride for Heart
(there are a couple missing). Great folks who rode for a really good cause at a
super unique event.