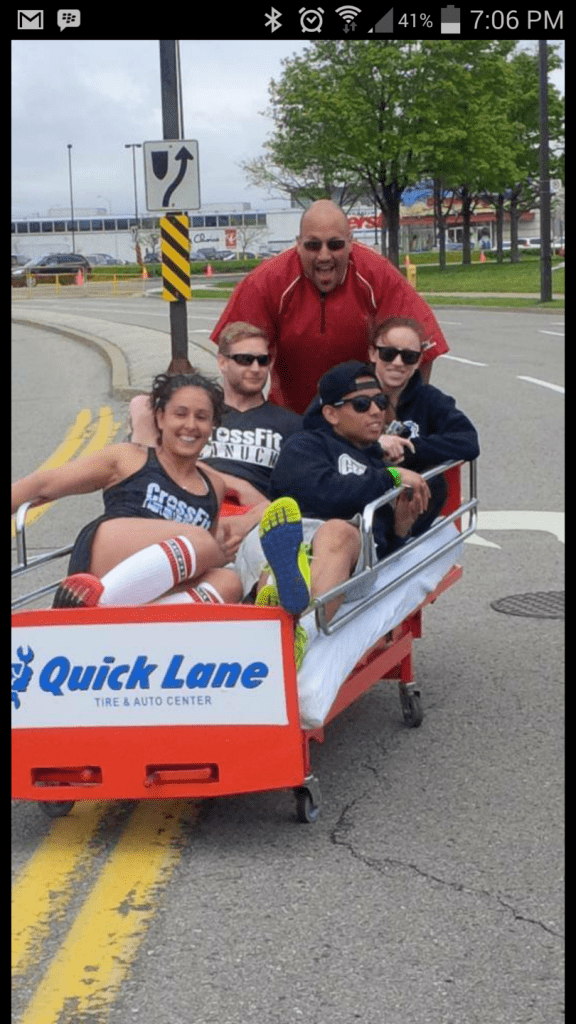 So in between WODs and work, I joined a select group from
@CrossFitCanuck to race a bed in the Rouge Valley Buy a Bed Race. As part of
Canuck Cares we raised money to help fund a new operating table at the
hospital. I joined Tav, @missade3,
@girmantitov, @zlreyes in this endeavor and to be honest I was pretty happy to
not be riding the bed.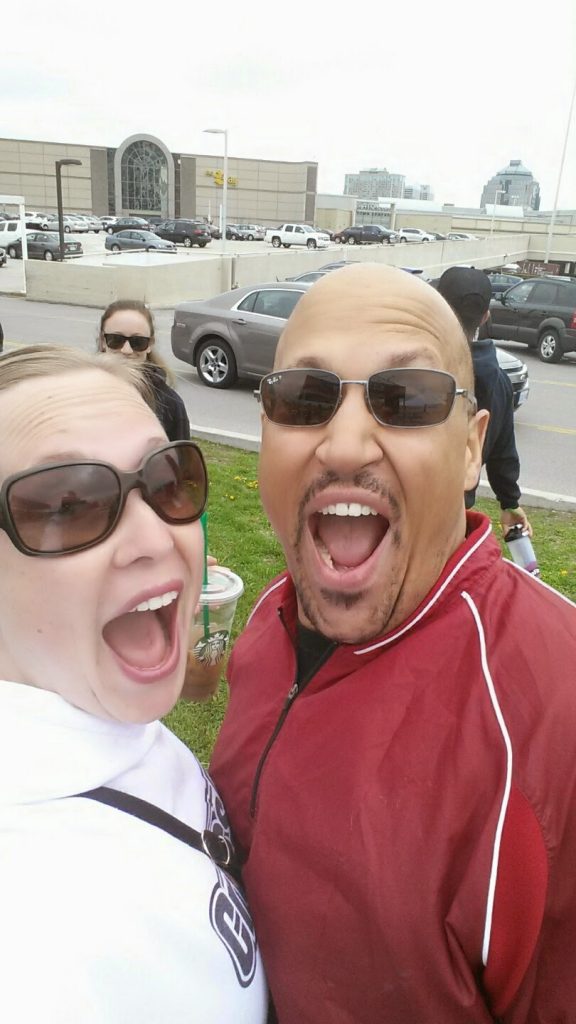 Standard Selfie Pose
We had our race delayed a couple of times because @ctvnews
wanted to film it live. As a result we
got moved from our preferred lane position to the middle of the pack. Uh-oh.
When the go signal came, we came out of the gate on fire. Unfortunately
@ctvnews thought they were NASCAR drivers and swerved into Tavia, almost taking
her down (removing her shoe and causing a hole in her new socks). They did
apologize and Tav wasn't seriously injured (although she will have a seriously
nasty bruise).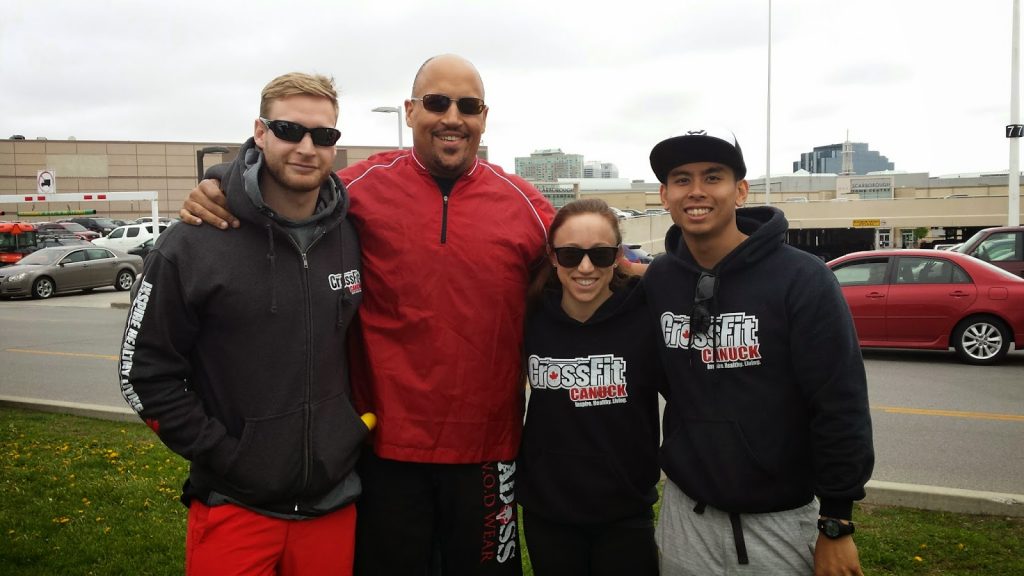 It was brisk…
The ramming removed any chance that we could win and I think we had a chance to
take the championship. We will be back next year and I think we will win it
all. We almost caught the heat winners even after getting rubbed out and
@CrossFitCanuck got some TV time.
Countdown to France = TOMORROW
Beez