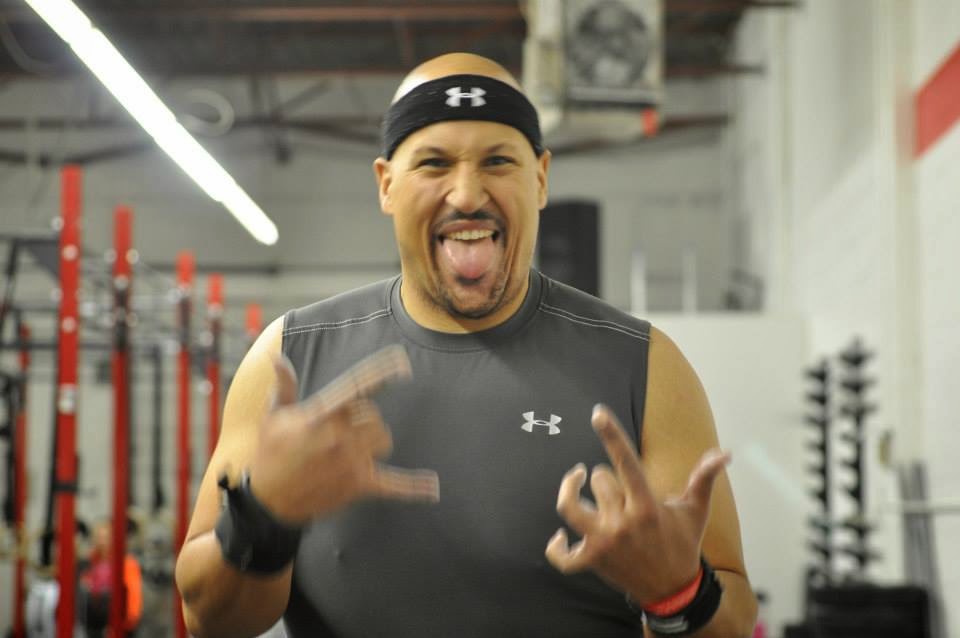 Before 14.5
Ok, so not the End of the World, but the end of the CrossFit
Open.
So as I sit here contemplating everything that has happened
during my first Open, I look at where I started. It started a little more than
a year and a half ago with me frustrated at my lack of progress with no idea
how to make a change to get results. Enter @CrossFitCanuck (via @fitnfreshgear)
and this life changing experience. With dedication and hard work, I not only
broke through the 300 barrier but continue to get stronger and healthier every
single day. It's never easy, but worth it? Without a doubt.
Yesterday I posted about the announcement for 14.5, but what
I didn't talk about was the 5 CrossFit Champions that took it on. Their performances
helped me figure out a gameplan for how I was going to attack this monster. Sam
Briggs (the Ladies Champion), came out of the gate absolutely flying, but I
couldn't help but watch Rich Froning (the Men's Champion). He just got into a
rhythm and it never varied. From first rep to last they were all identical and
that led to his victory. How to some up his performance? "I don't have to work
faster than you, I just have to work smarter than you". That's how I would have to attack 14.5, smart.
14.5 (For Time)
21 Thrusters (@95lbs)
21 Bar Facing Burpees (2 foot jump over bar)
18 Thrusters
18 Bar Facing Burpees
15 Thrusters
15 Bar Facing Burpees
12 Thrusters
12 Bar Facing Burpees
9 Thrusters
9 Bar Facing Burpees
6 Thrusters
6 Bar Facing Burpees
3 Thrusters
3 Bar Facing Burpees
Now during the Open you have heard me complain about Dave
Castro's programming. He is the Director of the CrossFit Games and responsible
for the movement's in the Open. The unique thing about CrossFit is that the
Open allows anyone to have the chance to compete and have a shot of getting to
California for the Games. This year,
during WOD 14.2 he included a movement that made it tough for a lot of people
to move on (Chest to Bar). Now this also helped push people to try and hit this
movement (Me being one of them), but why knock people out so early. With 14.5
he made a statement that seemed at odds with how the CrossFit community as a
whole thinks, complete 14.5 or quit. Quit? Seriously Dave? What a crappy (I
would swear but my Mother reads this) thing to say. CrossFitters don't quit and Canucks don't
even know what that word is.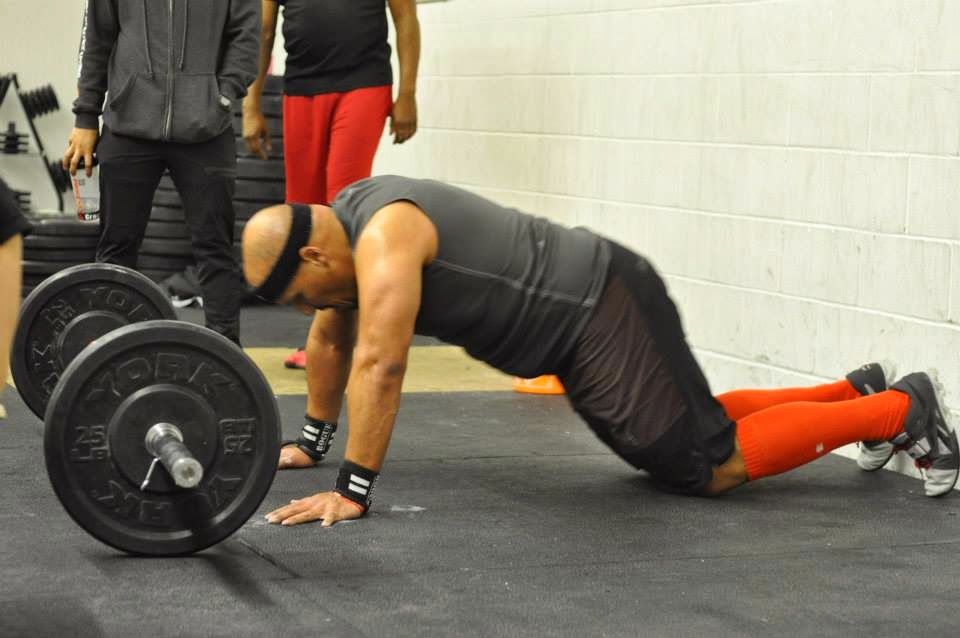 14.5 might have been the toughest WOD I have ever done,
which is saying something because I've completed Murph (1 mile Run, 100
Pull-ups, 200 Push-ups, 300 Squats and 1 mile Run). I don't have anything nice
to say about this WOD except Thank You to @SarahBassels (my judge) who kept me
moving, @SavannahJessie who came to cheer me on and stayed for a very long day
and to Alain, @Keilshammer, @Wardy_, @Matt_5577, @missade3, SA, Tavia, JJ and
all the Canucks who cheered me on to the end. 14.5 was a BIG BAG of SUCK, but I
got it finished in 21m21s. I found a pace and tried to keep it for the
duration, but by the round of 12, it was just a matter of trying to keep
moving.
14.5 was like going to a bar and drinking Tequila shooters
for 2 hours straight. I remember the first Thruster and then I woke up in a
sweaty heap on the floor with no idea how I got there.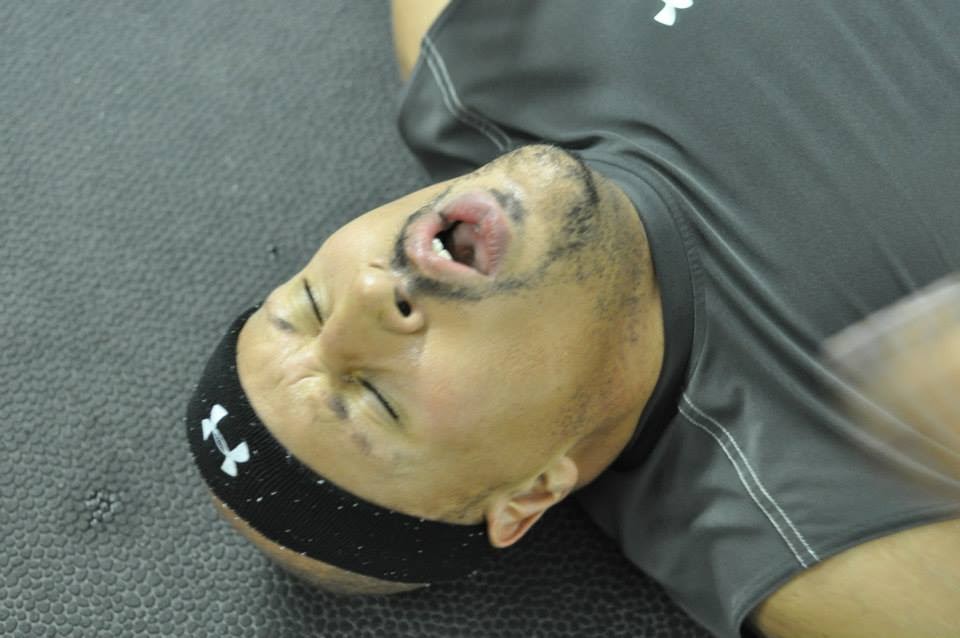 After 14.5 or Tequila… Not sure which
Before I close off for today I will leave you with this. It
was an honor and a privilege to have competed with my @CrossFitCanuck Family
during the 2014 Open and the heart that was displayed yesterday was amazing.
Every single person found a way to keep moving.
They found the will to get the bar up. They never stopped. Every single Burpee was completed. It was
something I will never forget being a part of and I Thank You for showing me
what it takes to keep going even when you are in the darkest place (Burpee
Hell).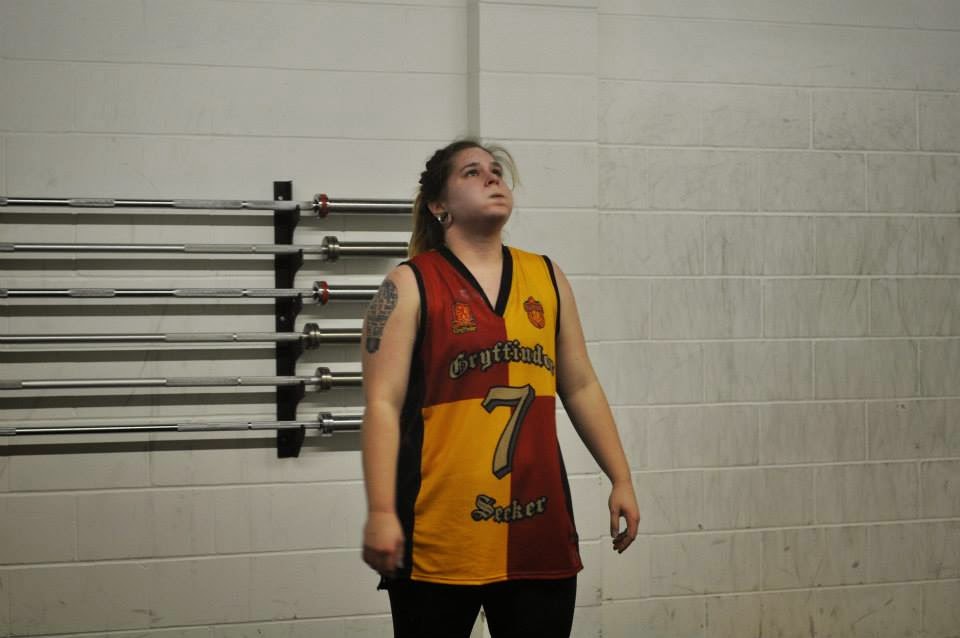 Heart of a Lion
Until tomorrow,
Beez