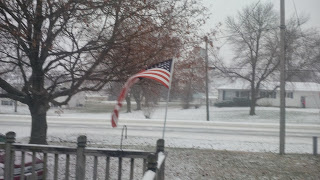 Some people call it paradise, other people call it Iowa
(quote from Fanboys)…
Remember how I said that the week following the basketball
day was going to be busy. Well in the
period between Monday and Thursday I had drinks after work (friend in from
Hollywood), lunch, dinner, snow tires, Man Cave Event (with @keilshammer),
lunch and departure for Iowa. Sometimes I may overbook myself. It's a terrible
habit and I promise I will try and work on it (tentatively booked for 2017).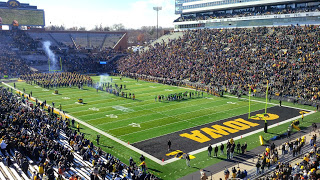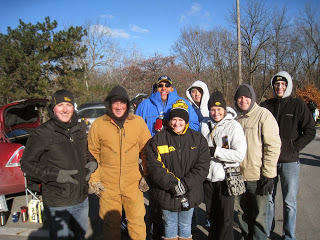 So the plan was to join @michdoyl24, @3DinTO and Mr. Henry
(6 weeks old) on a 13 hour car ride to the town of Walker, Iowa. We were there
to see the Michigan Wolverines vs. Iowa Hawkeyes at Kinnick Stadium. Shopping,
Black Friday and other, Thanksgiving (American Style) and more football. Thank
You to Brenda and Kelly and the Doyl family for their hospitality during my
stay. What I hadn't been planning on was the coldest ever game in Iowa football
history (17F at noon kickoff) or tailgating in the single digits. It was a
great time, but like the rest of the week, nutrition wasn't a priority.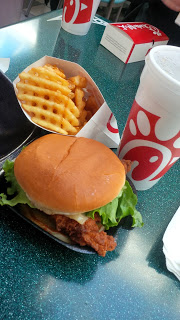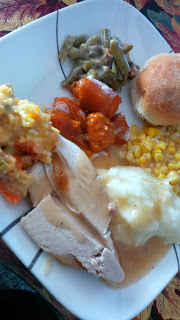 With all the silliness that was the week leading up to
travel I didn't have time to get to @CrossFitCanuck (which drove me crazy). It's
almost like an addict looking for a fix. With that in mind I made sure that I had
at least one session booked in Iowa to hit up a WOD. Picking at random I selected
Cedar Rapids CrossFit and contacted them for a guest workout. They were very
friendly and welcoming (thanks to Jake and Justin). I wasn't sure what to
expect, but I thought I had managed to escape the Burpee explosion that Jillian
had scheduled at the box. Apparently she called in advance (not really) and I showed
up on North American Burpee Day.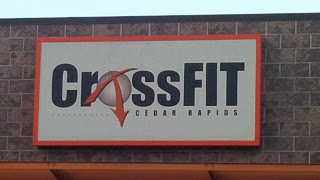 Warm-up
2000m Row (500m was prescribed)
20 Push-ups
20 Squats
40 Abmat Sit-ups
I got there early so instead of the measly 500m I locked in
and just started going. Justin and another member were there doing some crazy
pre-WOD that involved Row and HSPUs. I worked some mobility and even managed to
get some Pull-ups in. They were all
singles, but I was just happy to do them.
They did normal shoulder mobility but also shoulder smashes (lacrosse
ball pain). It was interesting to compare how two boxes do their programming (I
firmly believe Tavia has us in a great place).
WOD (20 minute AMRAP)
10 HSPU (Box)
10 Kettlebell Swings (65lb, RX+)
10 Burpees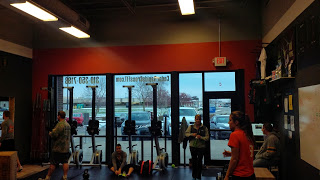 God I hate Burpees. I didn't have a lot of gas in the tank,
but I gave it everything I had (had to represent for the Canucks). I finished 6
full rounds and got another 6 HSPUs in. Interesting twist here, CRC actually
double the HSPU total if you go modified, I know I said it out loud, but
Jillian please don't get any ideas. There was no Cash-out (well there was mobility),
but I was on a timeline to meet the Doyl's at a nearby mall where they were
cooling their heels while I worked out. Not too sure I would have been able to
do too much anyways.
I finished the week in Iowa by catching a blazing cold
(probably from the game) and @3DinTO did Yeoman's work by handling the return
drive on his own. All I was good for was updating the college football scores
and blowing my nose for 800 miles.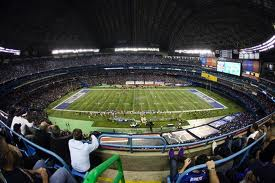 We hit up the Bills game (Thanks @NipshankFF) to conclude
our wild week of football. Even though
the Bills lost (again) it's been a blast…
Beez