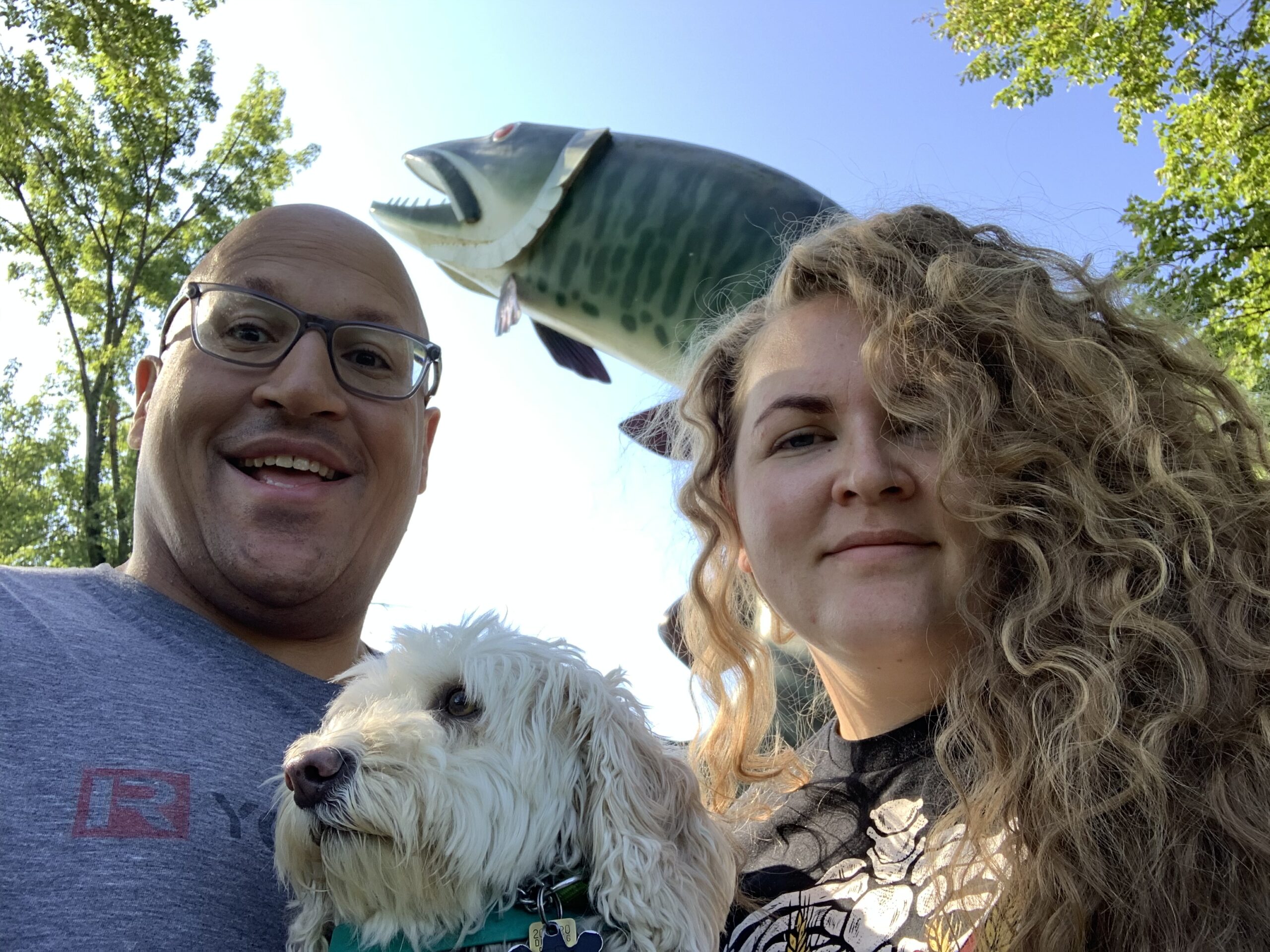 Rhetorical question. Have I told you how much I love my new career path? No well let me tell you, I appreciate the challenges, the flexibility and the opportunity to work from home. As long as I can connect to the internet I can work. To that end I have worked remotely in a variety of locations including Chicago and West Palm Beach Florida. I will say there is nothing like typing emails while sipping coffee and staring at the ocean at sunrise. To that end, @savannahjessie and I decided to pack up our 'dog and pony show' and see what working in the Mountain Time zone would be like.
Ontario is HUGE
We did face some challenges getting to our final destination. . We wanted to include @rorofromexico on this trip as he had never visited Manitoba and Saskatchewan and for us, thanks to COVID, flying was not a desirable mode of transit. That meant Road Trip! We loaded up the Santa Fe, made sure we could transit Manitoba legally and headed out for two weeks. We had stops in Coniston, Thunder Bay and Kenora before arriving in Lloydminster. Ontario seemed to stretch on forever and was absolutely gorgeous with the rolling hills, forests and lakes. Once we crossed into the prairies, it was crazy how quickly the landscape changed. On our final drive day we drove through or into four provinces in a single day. Starting in Ontario, crossing Manitoba, Saskatchewan and into Alberta (just because we could).
This glorious trip did mean we had to spend over 50hrs sitting (round trip). How did we deal with all that time in one position? Well we planned to stop every few hours to stretch and give @rorofrommexico a chance to stretch his paws. We also took him for extended walks prior to setting off every morning to ensure that everyone got some movement in. Finally, there was multiple sessions of stretching and yoga, either at the rest stops or in the evening before we shut down for the night. All of these things helped to reduce the impact of the road trip on our bodies.
Workouts
When we set out I had grand designs of running every day (or every other) and being very active. We packed Pickleball with us as well to spice up our options. Reality arrived after the first long drive. After that long in a car, my body was in no way interested in heavy work. I still managed to run in Thunder Bay and three times in Lloydminster, not great for 10+ days of being away. 20kms in runs, several bike rides and two long sessions of Pickleball. Sometimes even the best laid plans fall through, but on vacation, the key is to move. Just move every day and try to keep heading forward.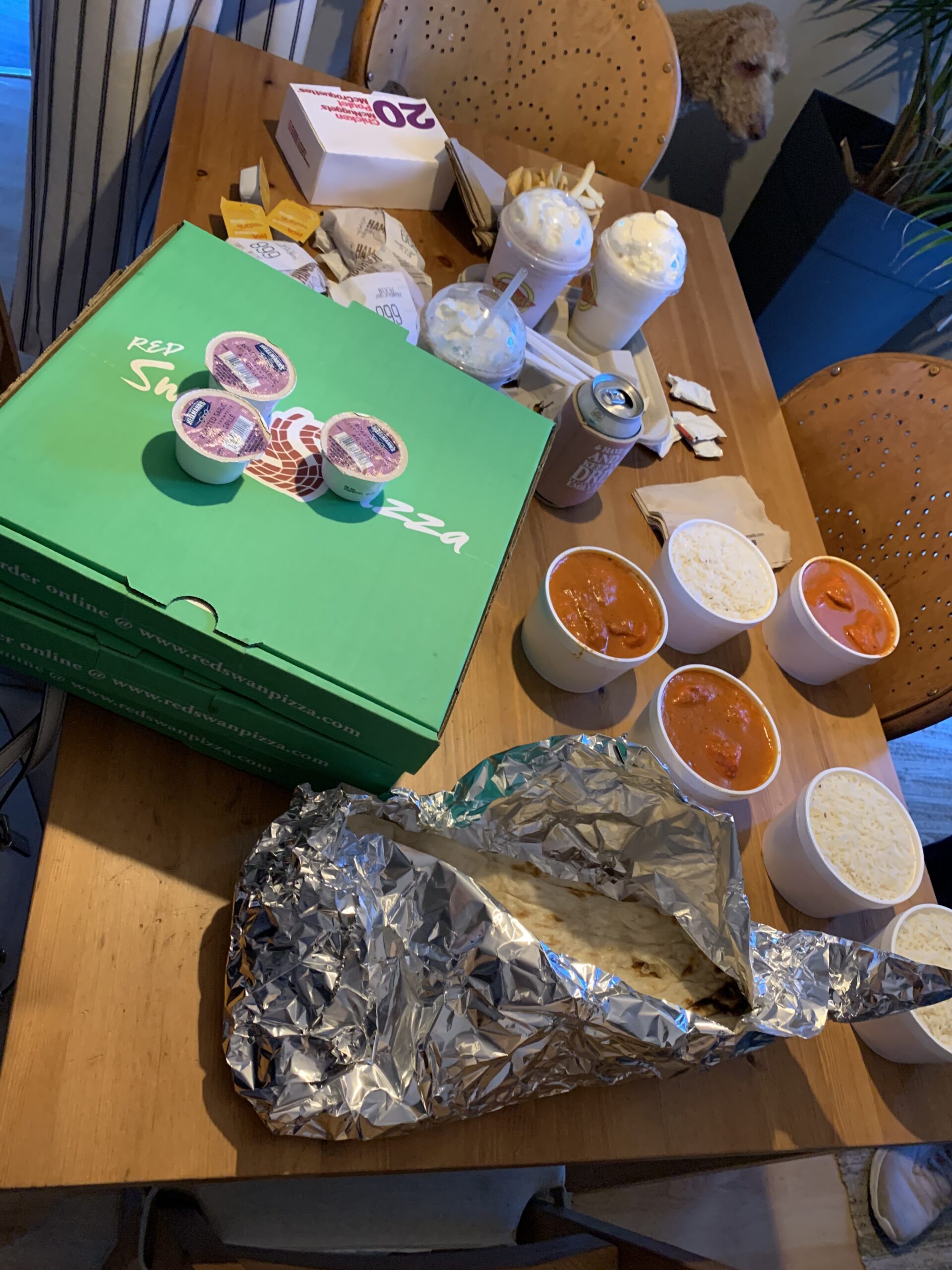 Eating
Thanks to our hosts' @deamberamberhall, @callahall and Mr. Warren, we were supplied with every known supplement and protein under the sun and we ate very well and very clean. 80% of our meals were balanced and very tasty and for the other 20% we certainly enjoyed the local fare. When you travel, you want to make sure that you don't miss out on any of the delicacies of the places you visit. While we were actually in transit, we tried to cut down on the stops by packing a box of healthy snack options. There was a cooler of various bubly(s), waters and of course cold cloths (unrelated to eating, but very necessary when driving long distances)… S
When travelling, all you can do is try to make good choices, make sure you move (10,000 steps plus whatever other activities you can manage) and drink lots of water. Not rocket science or different from what you should be doing on a normal day, but it's always good to have a reminder.
A pandemic is a weird thing. It takes everything away from you all at once and then gives little bits back day by day. @savannahjessie and I have been very lucky to weather this in good health and being able to make this trip provided some normalcy in what has been a very strange year. Sometimes a change of scenery is exactly what the doctor ordered to pick up your mood and make you feel refreshed. If you travel, follow the guidelines of the health authorities, where a mask, stay socially distant and wash your hands. You don't have to drive across Canada to get a jumpstart. Sometimes, just a little bit of a drive can provide the reset. Get out, stay safe and go and see something.
Beez