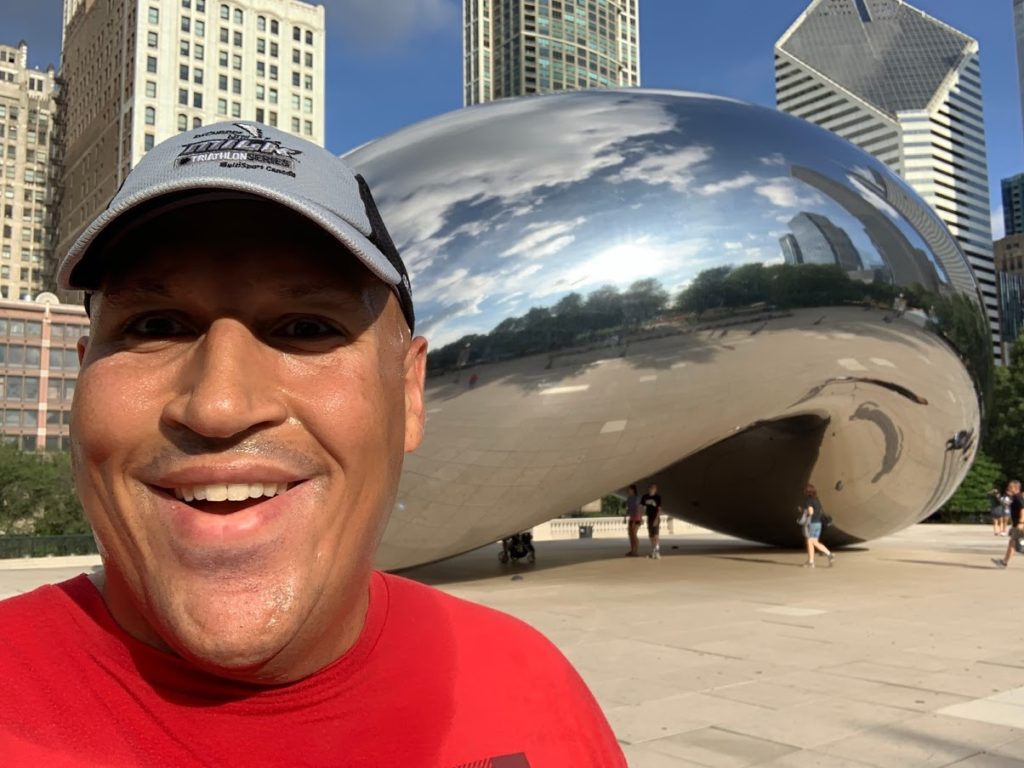 There's something liberating about fresh beginnings, don't you think? Since my change in direction in my work life, I've been experiencing a ton of learning and new opportunities. The role also provides new flexibility and yours truly got to take some time off to join @savannahjessie on her work trip to The Windy City. While she was working, I would have a couple days to wander around the city while her 9-to-5 was going on. Since I haven't been to Chicago since the Marathon, I wanted a little more time to see the sights and experience the food. Plus, I would have enough down time to be able to Run the last part of the Marathon (and this time enjoy it).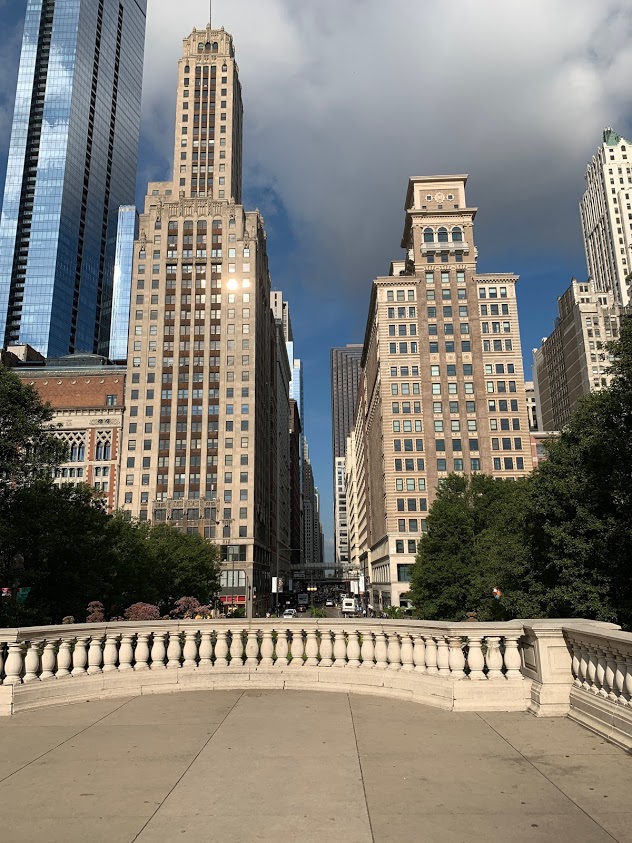 Chicago is a very walkable city and we had two hotels in two distinct neighborhoods to visit. First up was the Marriott Marquis in the Prairie District and followed up with the Hotel Chicago in the River North Neighborhood. The Marquis was near the last mile of the Chicago Marathon and the Hotel Chicago is near the first few miles of the race. In between are all the cool and fun things that Chicago has to offer including Millennium Park (and the Bean), Navy Pier, a ton of restaurants and some super cool buildings.
The Last Mile
Thinking back to 2017, I only remember a few small details of the last few miles. I remember knowing (not thinking) that if I stopped I would not be able to keep moving. There was the guy I was trying to chase down, annoyingly just out of reach until he stopped to take a selfie and cramped up (and I blew his doors off). Finally I was told that I totally ignored @savannahjessie on the final corner cheering me on, mostly because my vision had narrowed to a small circle and could only focus on getting to the end.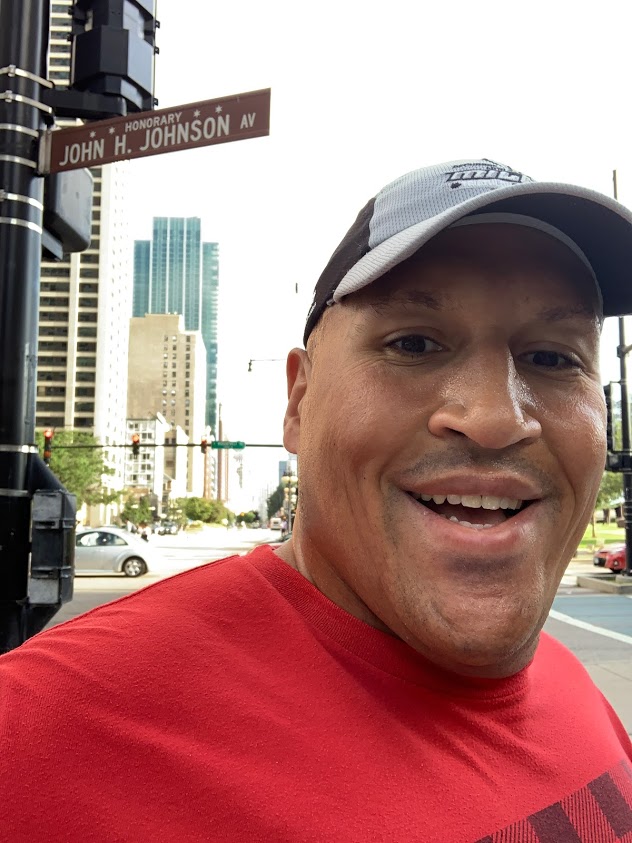 This time, I wasn't 'dying', it was another beautiful day and as I turned on to Michigan Avenue I got to actually enjoy my surroundings. Now I planned to Run to 'the Bean' and come back which accordion to Google would be about 5KMs. Somehow crossing the border got the Big G confused and my 5KM turned into 5 Miles which I covered in 58m37s. I managed to run past the 'infamous' cheering corner (stopping to take a selfie), running past the finishing line and finally finishing at the Bean. Garmin says I burned 1,084 calories with an average heart rate of 156BPM. By the time I made it back to the hotel I was starting to have the 'Ol Chicago kinda feeling… Tired and sore, but super happy and accomplished.
The Riverwalk
Once I had recovered from the Run to the Bean, I made my way to @Nike for a personal shopping experience. After trying on some wide sizes I finally found a replacement for my @Asics Gel Cumulus 15's. Please welcome my new Nike Air Zoom Pegasus 36's! I also managed not to break the bank on some very expensive Nike products. To test the new kicks I headed to the Chicago Riverwalk for a morning Run along the river. It was AWESOME. Not the Run, but the sights (including this little memorial) on a short little jaunt. Continuing with or American theme, I covered 2.32 Miles in 24m36s while burning 426 calories. It was short because I was still gassed from my unexpected 5-Miler and I wanted to slowly break in my new shoes.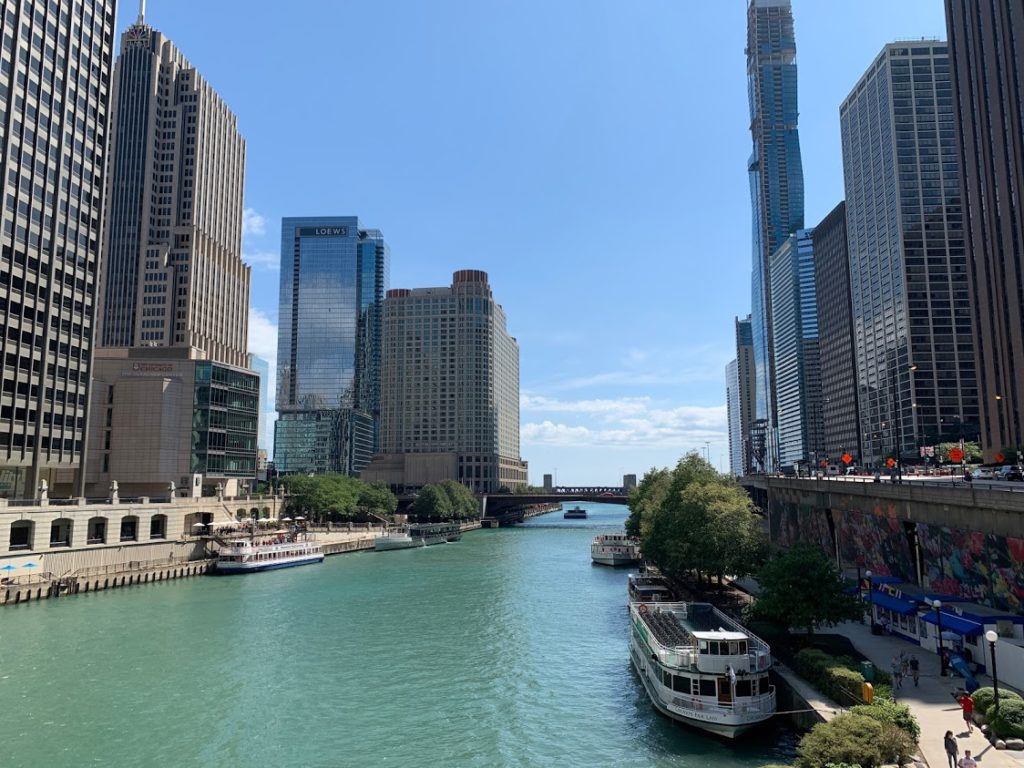 Now three days isn't a lot of time in Chicago isn't a lot of time, but it's always fun to exercise in a new place. I was glad I could tag along and it was fun to take a Run down memory lane (significantly faster than the first time). It's funny the changes a few years have made. There was a time when on vacation I wouldn't have so much as looked at or for a gym… a hot tub maybe, but certainly not a gym. Now it's a whole new world and thanks to a new appreciation for Running I've been able to explore a whole bunch of new cities. I highly recommend that the next time you are visiting somewhere, you get out for a little jaunt to burn some calories (but always Google first to make sure you are in a safe place).
Beez