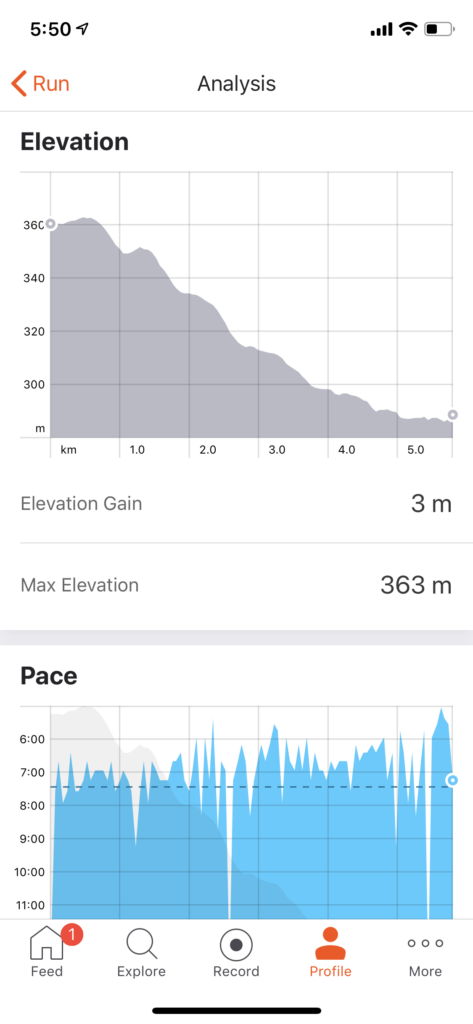 There's nothing that gets the competitive juices flowing like hitting a personal best. It doesn't have to be by a lot, but it can certainly make it exciting to get out and Run, throw some heavy weights around or pedal as hard as you can. As a new challenge I decided to Run home from the gym at Yonge and Stouffville to my house after a workout. The best part? It's all downhill… well mostly. You know what it reminded me of? The SportingLife 10K to support Camp Ooch, all downhill from Yonge and Eglinton to the Lakeshore.
The Skinny
Now the PR wasn't crazy and running downhill isn't as easy as you might expect. In fact, I find it as difficult as running uphill as you need to temper your pace and there is lots of leaning. Still I managed to finish 5K in 34m35s which is a 3s PR from an insanely fast Run I did in Boston last summer. In total I completed 5.82KM in 40m47s with an average pace of 7m00s/KM. For me, that is quick! And just because I have them, Garmin says I burned 776 calories with an average cadence of 165SPM. My L/R balance was heavily skewed to start out, but everything seems to have leveled out be the end.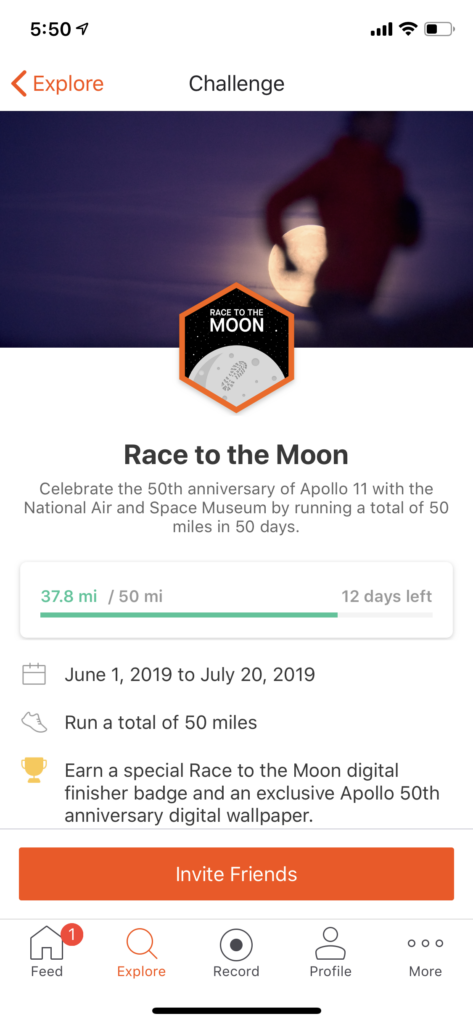 To Infinity and Beyond
I don't remember if I've talked about this one yet, but you know how I love a digital challenge. Strava is offering one up for the 50thanniversary of the moon landing. Run 50 miles (not KMs) in 50 days to celebrate and receive a digital token and and special limited edition wallpaper. As we enter the last 12 days, I have just logged my 37thmile and I am hoping to have it done early next week. It's a fun little way to distract you from the humdrum of getting out and to give you a little something for your trouble. If you are having trouble lacing up, I highly recommend looking at the platform you are using (Apple, Garmin, Strava, Nike Run Club…) for the little games that can help.
While I work finding a bigger hill to Run down (and score a bigger personal best) I hope you had an excellent Monday and are ready to take the rest of the week by storm!
Beez