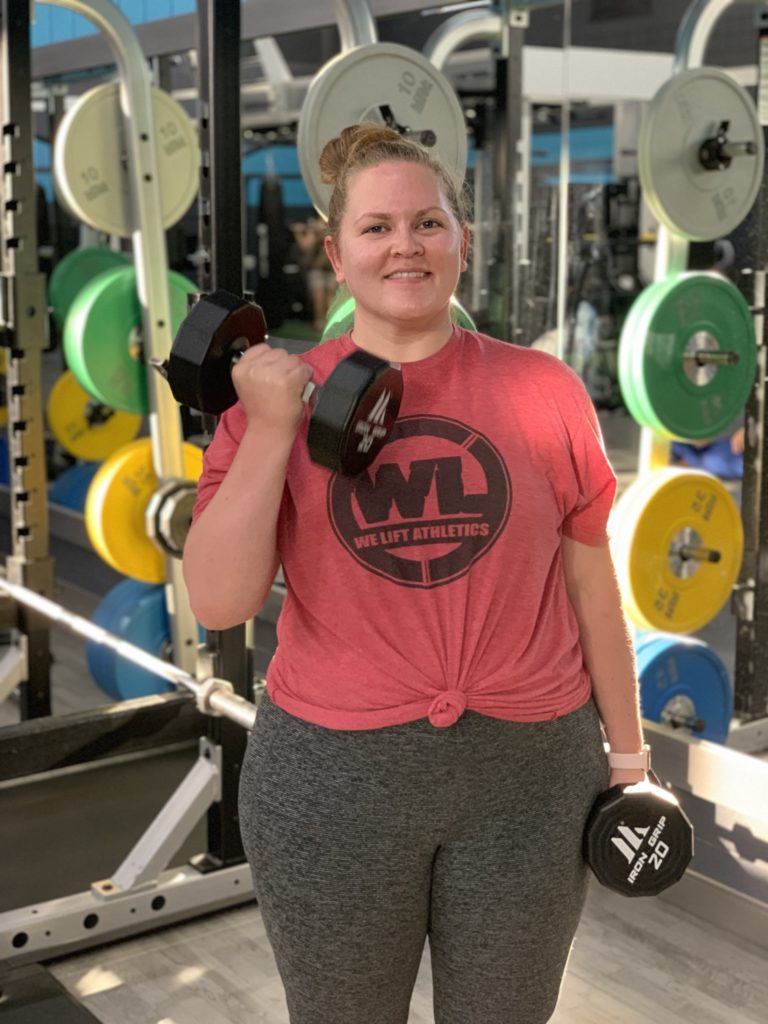 Welcome to the hazy, lazy days of summer!  How did your June #bigbrnzchallenge go? Did you get your 30kms in before the end? What was your approach?  1km a day? 5-7 in a go with rest in between?  Shockingly I wasn't scrambling on the last few days trying to get the kilometers in. A few longer Runs plus some fast short ones and I was laughing.  Are you as eagerly looking forward to this month's challenge as I am… Good!
Suns Out. Guns Out!
That's right folks, it's time to unleash those concealed weapons and bump up those biceps! @savannahjessie is demonstrating the correct way and you have two options.  First, you can startwith the dumbbell in front of your body and do a normal curl. Don't forget to take your time and squeeze at the top of the movement.  Or you can start with both dumbbells at your side, raise them up and turn them open as you reach the top of the movement, again remembering to squeeze.  For this challenge you are working one side at a time, 500 per side.
So that's 1,000 Biceps Curls before July 31st!
Remember to be proud of the work you are doing. Work hard and chip away at those curls. Post your pictures to Instagram and remember to tag them with #bigbrnzchallenge and #itbrnz to have them featured in the gallery on bigbrnz.com (your IG profile must be public). Have a great July and make sure you register those lethal weapons…
Beez